<!- mfunc feat_school ->
Featured Programs:
Sponsored School(s)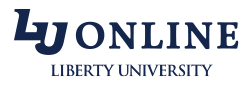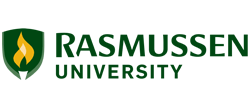 <!- /mfunc feat_school ->
What Is CCMA Certification?
CCMA refers to the Certified Clinical Medical Assistant program approved by NHA, known as National Healthcareer Association. CCMA is more focused on carrying out clinical procedures and assisting doctors and specialists during clinic procedures. 
In this guide, MedAssistantEDU experts will explain the fundamentals of the CCMA examination. Keep reading further if you want to earn your CCMA certification to become an integral part of the healthcare department.
What Do You Learn In CCMA Certification?
The students taking the CCMA certification examination are trained and evaluated in the following areas- 
Medical law and ethics

Anatomy and Physiology

Clinical patients care

Patient care and education

Office administration

Communication and customer service
What Are The CCMA Exam Requirements?
The exam requirements for CCMA are as follows-
You need the high school diploma or GED/high school equivalency or completed the medical assisting training or education program in the last 5 years

Possess the high school diploma or GED/high school equivalency and 1 year of supervised work experience in the medical assisting field in the last 3 years

Graduation from a former military training service in the US military

Completion of an approved military program
How To Become A Certified Clinical Medical Assistant
Here are the 5 steps to becoming a certified clinical medical assistant-
Apply for the exam- Make an account on the NHA portal online and register yourself for the NHA CCMA exam through your account portal.

Set an exam date- Select the date and location of the NHA CCMA exam online or in person.

Study well- Prepare for your exam judiciously, and give your best shot

Take exam- Take your exam at the local PSI testing centre nearby you or the location of your choice and be attentive during the exam

Get your certificate- Get your results online 2 days after your online examination through your NHA account.
What Is The Difference Between CMAA And CCMA?
NHA Offers 2 popular certification courses for aspiring medical assistants. CCMA refers to the Certified Clinical Medical Assistant, while CMAA refers to the Certified Medical Administrative Assistant. 
<!- mfunc search_btn -> <!- /mfunc search_btn ->
Both certifications open up numerous opportunities for the students and are widely accepted by employers. here is the crucial difference between CMAA and CCMA-
CCMA VS CMAA- The Difference
CMAA
CMAA certified individuals are efficient at performing administrative responsibilities so that the medical offices and facilities run smoothly. Their duties are-
Answering calls

Greeting patients

Scheduling appointments

Verifying insurance information

Preparing daily charts
CCMA
CCMA certified candidates are responsible for performing clinical duties. They are multiskilled professionals more involved in ambulatory settings. They can also take up administrative roles if required in small facilities. 
Taking patient vital signs

Assisting providers with exams and procedures

Administering injections or medications

Performing EKG, phlebotomy, and other essential laboratory procedures

Checking patients in and out upon arrival and departure
Exam pattern
The CCMA exam has 180 questions, whereas the CMAA exam has 130 questions. This is because CCMA candidates have to excel in certain domains necessary to perform their duties efficiently.
Examination domain
CMAA exam has the following topics
Scheduling

Patient Intake

Office Logistics

Compliance

Patient Education

General Office Policies & Procedures

Basic Medical Terminology
CCMA exam has the following topics-
Foundational Knowledge and Basic Science

Anatomy and Physiology

Clinical Patient Care

Patient Care Coordination and Education

Administrative Assisting

Communication and Customer Service

Medical Law and Ethics
To select which certification is best for you, you must think about your goals, area of interest, the program's goals, and the job prospects in your community.
CCMA Exam Fee
CCMA exam fee is about $155, and you will need to upload your credentials to the account created on an NHA website. This credential ensures that you are eligible to take the exam.
One or two weeks later, you will receive a response from the NHA approving your application. After this, you can schedule your exam at a local PSI testing centre.
How Much Is NHA CCMA Passing Score?
The subject matter experts established the minimum cut-off score, and it comes at a scaled score of 390/500 to qualify for the exam.
The CCMA exam will include 180 questions, including 30 pre-tests and 150 scored questions to answer in the next 3 hours or less. The candidate is not aware of the type of question, and the mark of scored question is calculated for the final results. 
The passing rate for NHA CCMA is 63% which implies although the exam is not difficult, one needs to study and have clear concepts to pass the exam. 
Structure Of NHA CCMA Examination-
CCMA certification exam has the following categories-
Foundational Knowledge and Basic Science (10%)

Anatomy and Physiology (8%)

Clinical Patient Care (54%)

Patient Care Coordination and Education (5%)

Administrative Assisting (13%)

Communication and Customer Service (5%)

Medical Law and Ethics (5%)
What Happens If You Fail The CCMA Exam?
If you fail on your first attempt, you can take the exam 2 more times with a waiting period of 30 days between both the exams.
In case of failure in both chances, the candidate can take the test a year later. They must register themselves on the NHA website and submit the exam fee again for each attempt. 
NHA CCMA Results
The candidates can get their results on their account page on the NHA website 2 days after the exam. The results are added 2 weeks after the exam on the account page for those who chose a written exam.
How To Prepare For NHA CCMA Exam?
CCMA exam verifies your capability and skills as a medical assistant. Therefore, it is advised to prepare before you take the exam. It would be best to strengthen your weak topics and brush up on your knowledge instead of making any guesses.
Here is how to prepare for the NHA CCMA exam systematically. 
Go through the syllabus and the different categories you need to prepare for. Remember, the CCMA question paper will test both your experience and clinic knowledge. Take time out for revision before the exam.

Review your weak points, and work on them. Remember to deal with your weak areas first, instead of studying the topics you like repeatedly.

Do not procrastinate about the exam. Divide the topics and finish them every week.

Make short notes and spread out the topics you would like to refresh before you take the exam. Also, look for the weightage of each section.

Take a mock test and find out where you are lagging. Remember why you want to earn your CCMA certification and how long you have been preparing for it. Take multiple mock tests to identify your strong and weak sections. You can also refer to the NHA CCMA exam questions 2020 or connect with a

MedAssistantEDU

to learn more about colleges, costs, examination, etc., this year.

Learn about the exam format and how you can eliminate wrong choices to come at the correct answer. Follow the strategy to take the MCQ test. If required, talk to your instructor about it and follow what they advise you.

Talk to the people who have taken the test and ask them for tips. This will give you an idea about what to expect in the NHA CCMA exam.

Take plenty of rest and keep yourself hydrated. The last thing you would want is to get sick during the exam or have poor memory due to insufficient sleep. 
How Much Is CCMA Salary?
The median salary of a medical assistant is $34 800 every year and more for the top 10%. The average wage on an hourly basis is $16.73 for an hour, as per the BLS data. With more healthcare opportunities on the rise in America, CCMA salary will rise as well. 
The salary for CCMA also varies by the state and demand for skills. You can learn more about it on MedAssistantEDU to learn more about the recent wages for a certified medical assistant.
Scope Of CCMA Jobs
The USA's healthcare industry is rapidly increasing with an increasing life span of individuals and deficient skilled caretakers. Clinical assistants fill the requirement of caretakers efficiently and help take off the burden of the healthcare industry. Thus, leading to a lucrative career for skilled individuals with plenty of positions to fill in. 
<!- mfunc search_btn -> <!- /mfunc search_btn ->
Having a certification on your resume displays your skills, qualities, experience, and seriousness towards the career, and employers are always hunting these qualities. Certification will make you stand out from the rest applying for CCMA jobs and attest to your capabilities.
As per US BLS (Bureau of Labor Statistics) with NHA, the healthcare occupations can grow by 17% from 2021 to 2028. The MAs can grow even faster with a rate of 23%, which promised a bright future for CCMA Jobs seekers.
How To Renew The CCMA Certification?
The candidate must renew their certificate every 2 years and complete 10 hours of continuing education credits. For this, the candidate can qualify courses, seminars, presentations, and conferences and earn a minimum of 10 credits. 
One can also take classes at a qualified continuing education program for 2 hours, which equals 1 continuing education credit. These continuing education credits can be recorded on the NHA website for recertification.
Now that you know the fundamentals of CCMA, it's time to apply for the CCMA certification program. Connect with your MedAssistantEDU experts today and get the best career guidance.