<!- mfunc feat_school ->
Featured Programs:
Sponsored School(s)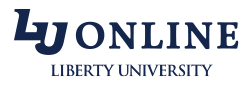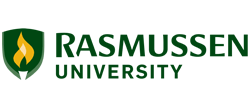 <!- /mfunc feat_school ->
Becoming a skilled medical assistant begins with the proper education. From anatomy and physiology to the fundamentals of medical diagnostic and laboratory techniques, medical assisting demands professionals with a wide breadth of general knowledge and healthcare skills. A comprehensive medical assistant program is designed to prepare students to do everything from take vital functions and administer injections to schedule appointments and bill insurance companies.
Several accrediting bodies may accredit medical assistant education programs. However, the two most widely recognized are the Commission on Accreditation of Allied Health Education Programs (CAAHEP) and the Accrediting Bureau of Health Education Schools (ABHES), which accredit hundreds of medical assistant programs throughout the United States.
Accreditation ensures that the curriculum of the medical assistant program prepares students to meet entry-level competencies and prepares graduates to take national certification examinations. An accredited program must also include an externship, which provides practical, hands-on experience in a healthcare facility, physician's office, or another setting.
Sponsored Listings
How to choose among the best courses for a medical assistant?
Choosing a medical assistant program can be challenging. There are several factors to consider: tuition, location, length of the program, and accreditation. Almost all states have some type of legislation in place that governs the practice of medical assisting; therefore, you should check with your state's board if you are uncertain about educational requirements for employment. In California, for example, only graduates of accredited medical assisting programs are eligible for licensure.
Your state's board of health can provide information about the regulations in your area.
Additional factors to consider when selecting a program include:
* Established reputation – Accredited medical assistant programs have been reviewed by a third party and are held up to high quality, conduct, and integrity standards. Choose an accredited school that is not only accredited but also has a good reputation.
* Location – Distance from your home and/or work can make or break a program, particularly for prospective students with families or other obligations. Consider location to be an essential part of any decision you make.
* Length of the program – Some programs offer certification that requires less than two years of study, while others require more than four years for graduation. Determine how much time and money you are willing to spend before graduation.
* Job prospects – Determine the employment outlook in your area as part of your program selection process. A program with limited job prospects might not be worth the cost if you cannot find work after graduation.
* Financial aid – A comprehensive program offers financial aid for students with needs and provides details about the type of assistance offered. While some programs identify scholarships and grants as part of their overall offerings, others offer payment plans that allow you to pay tuition in a series of monthly instalments rather than all at once.
* Guaranteed placement – If you are thinking of medical assisting as a career, one of the most important aspects to consider is your ability to find work following graduation. Some programs offer free placement assistance so that graduates can begin their careers in their chosen profession.
* Accreditation – Medical assisting programs must be accredited by an accrediting body approved by the U.S. Department of Education. This accreditation is not mandatory, but it shows that the program meets a certain standard and that the training provided has been evaluated for quality. The National Accrediting Agency for Clinical Laboratory Sciences (NAACLS) and the Accrediting Bureau of Health Education Schools (ABHES) are two examples of organizations that accredit health education programs.
Find Medical Assistant Education Info by State
Medical Assistant Classes and Coursework
Core courses in a medical assistant education program cover topics ranging from medical office management and medical coding to ethics and healthcare privacy law compliance. Workplace safety and communication skills are also often covered in a comprehensive medical assistant program.
<!- mfunc search_btn -> <!- /mfunc search_btn ->
Regardless of the courses found within an educational program, the primary goal is always the same: to prepare students to become competent, entry-level medical assistants through cognitive, psychomotor, and affective learning domains. This is accomplished through a curriculum based on both patient care skills and administrative/clerical skills.
Further, coursework in a medical assistant program is often designed to prepare students to sit for several national certification examinations, such as:
Certified Clinical Medical Assistant – CCMA (NHA)

Certified Medical Assistant – CMA (AAMA)

Certified Phlebotomy – CPT (NHA)

Registered Medical Assistant – RMA (AMT)
Medical assistant classes and coursework allow students to become familiar with several key areas, including:
Medical office administration

Medical law and ethics

Medical terminology

Clinical procedures (e.g., EKG, venipuncture, specimen collection, etc.)
Major courses may include the following:
Anatomy and physiology

Biology

Assisting with minor surgeries

Computer applications

Pharmacology

Medical coding

Medical assistant capstone course (case study work that assesses critical thinking skills and teamwork skills)

Medical assistant externship (hands-on experience in a supervised healthcare environment)
The Structure and Length of Medical Assistant Programs
Diploma and certificate medical assistant programs typically last between 10 months and 1 year. Although certificate and diploma programs vary in length, most diploma programs are a bit longer. The main advantage of completing a diploma program over a certificate program in medical assisting is that coursework within a diploma program can generally be transferred should the student choose to pursue a medical assistant associate's degree. Individuals interested in entering the profession quickly, however, may choose a certificate program, as it provides the shortest route to working as a medical assistant.
The longest and most comprehensive medical assistant education program is the associate's degree, which may be designed as an Associate in Science or an Associate of Applied Science degree. An associate's degree, which may be offered through a junior college or university, usually consists of 60-semester credits, including a practicum.
Some medical assistant degree programs are designed specifically for medical assistants who have previously completed a medical assistant diploma program.
Unlike shorter diploma or certificate programs, associate degree programs give students more exposure to laboratory experiences, biology courses, and the legal aspects of healthcare. Students in an associate's degree program also often complete coursework in management and human resources. As such, the completion of a medical assistant degree program may provide additional professional and career opportunities.
Students with aspirations of exploring more advanced degrees down the road may also choose to complete an associate's degree program to be able to transfer coursework and accelerate the process of working toward a bachelor's degree in the medical field.
Looking Ahead: Advanced Degrees for Medical Assistants
Although medical assistant programs beyond the associate degree level are few and far between, medical assistants with aspirations of more advanced degrees in the allied healthcare industry often seek bachelor's degree programs in areas such as health sciences and health services administration, both of which prepare medical assistants to take on supervisory or senior positions in a healthcare setting. Career options may include health information managers, physician office managers, and health maintenance organization administrators, just to name a few.
Medical assistants with a penchant for the administrative aspect of their jobs may find bachelor's degrees in medical office administration or health information management to be an ideal pursuit.
<!- mfunc search_btn -> <!- /mfunc search_btn ->
Many bachelor's degree programs in health sciences or health services administration are designed specifically for allied health professionals who already possess associate's degrees (often called bridge programs). As such, medical assistants may transfer to a bachelor's degree program at the third-year level. Typical courses in a transfer bachelor's degree program in health sciences may include:
Healthy lifestyles

Human diseases

Applied ethics in healthcare

Principles of epidemiology

Organization and administration of health services
A bachelor's degree program in health services administration focuses on several aspects of medical management, such as finances, ethics, and laws. Typical coursework in this type of bachelor's degree program includes:
Health law and regulations

Planning and evaluation of health services

Healthcare administration

Ethics for health professionals

Health system finance
Master's degree programs are also quite commonplace in the healthcare services field, many of which are designed as business administration, healthcare management, and project management programs. Further, many medical assistants choose to transition to nursing, as the knowledge and skills gained in medical assisting may make earning an R.N. easier.