<!- mfunc feat_school ->
Featured Programs:
Sponsored School(s)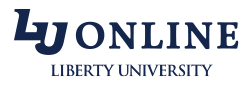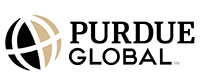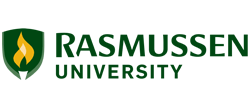 <!- /mfunc feat_school ->
According to a recent report from the Brookings Institution, the healthcare industry has added 2.6 million jobs to the economy, making it the fastest growing industry in the U.S. Due to an increased demand for skilled healthcare support workers, medical assistants in larger medical practices, hospitals, and ambulatory care centers are honing their skills.
Specifically, the role of a medical assistant is to provide both administrative and clinical services; however, when practices and medical centers are of a certain size, it may become necessary for medical assistants to focus their skills on a specific area, such as clinical support.
Who is the Clinical Medical Assistant?
A clinical medical assistant's primary focus is to support patient care, from assisting physicians when performing medical examinations to collecting specimens for the lab. Although the job duties of a clinical medical assistant are broad, the scope of a clinical medical assistant's job is always on the medical aspects of the practice rather than administrative tasks.
Depending on the type of physician they work for and the legal boundaries of the profession in the state, the work of clinical medical assistants may differ somewhat. However, what remains constant is that these medical support professionals, who are not licensed in most states, always work under the direct supervision of a physician, a physician's assistant or, at times, a registered nurse.
Clinical Medical Assistant Specializations
The duties of clinical medical assistants are often extensive and varied. Their responsibilities may be further specialized, particularly when employed by specific healthcare providers. For example:
Podiatry medical assistants must possess specific knowledge of how to care for the feet, which may be post-surgical care or wound care.
Cardiology medical assistants must be knowledgeable of the cardiovascular system and be able to conduct stress tests and EKG tests.
Ophthalmology medical assistants must be able to perform diagnostic testing of the eyes or assist the physician in eye treatments.
Chiropractic medical assistants must have a solid understanding of this holistic approach to medical treatment and must therefore have knowledge of the therapies used to treat patients in chiropractic care, such as body manipulation, massage, and hot and cold therapy.
Obstetrics/gynecology medical assistants may be responsible for assisting the physician with everything from pap testing to breast exams and minor gynecological surgeries, and they may need to prepare women for their exams and educate them on areas such as birth control, postpartum care, and breast exams.
The Job Duties of Clinical Medical Assistants
Although job duties performed by clinical medical assistants often vary according to the setting in which they work or the physician or group practice's specialty, these healthcare support professionals often perform the following tasks:
Administer medications as directed by the physician
Assisting the physician during the examination
Authorize prescription refills
Change dressings, sutures
Collect and prepare laboratory specimens
Draw blood
Educate patients on medications, special diets, and other physician-ordered instructions
Explain treatment procedures to patients
Perform basic laboratory tests
Prepare patients for examination
Record vital signs
Sterilize medical instruments
Take patient information and medical histories
Qualities of Exceptional Clinical Medical Assistants
In addition to possessing the clinical skills necessary to perform their jobs, clinical medical assistants must also possess specific qualities to perform their job at the highest level. They must be good listeners, and they must be able to communicate well with the patients they interact with on a daily basis.
These medical support professionals must also be patient with individuals who may be tired, ill, frustrated, or anxious and compassionate with those suffering from diseases and other maladies.
Multi-tasking is essential, particularly in busy clinical settings, as is the ability to remain professional and on-task. A well-organized and focused clinical medial assistant is vital to ensuring that a clinical practice runs smoothly.
How to Become a Clinical Medical Assistant: Education and Certification
A formal medical assisting program is the first step to becoming a well-qualified and competent clinical medical assistant. Although there are general medical assistant programs at the diploma, certificate, or associate degree levels, a number of vocational schools, community colleges, and traditional colleges and universities offer clinical medical assisting programs that focus solely on the clinical nature of the profession.
As such, coursework in these types of medical assisting programs is focused on:
Healthcare facilities
Medical terminology
Anatomy and physiology of the body systems
Care and safety of patients
Medical and legal aspects
Work ethics
Effective verbal and non-verbal communication
Interpersonal skills and human behavior
Confidentiality and HIPAA
Vital signs and documentation
Phlebotomy, including venipuncture and capillary sampling
EKG function and EKG strip analysis
Preparing and assisting with medical examinations
Preparing patients for x-rays
Performing peripheral IVs
Administering medications
Aseptic techniques and infection prevention
Assisting minor surgeries
Proper use and disposal of biohazards
Professional certification in the field of medical assisting is commonplace, with many employers and physicians now demanding well-credentialed job candidates. Two of the most recognized certifications for medical assistants are the Certified Medical Assistant (AMA) through the American Association of Medical Assistants and the Registered Medical Assistant (RMA) through the American Medical Technologists.
However, clinical medical assistants also often pursue the Certified Clinical Medical Assistant (CCMA) credential through the National Healthcareer Association. Earning the CCMA credential may allow clinical medical assistants to enjoy more job opportunities and increased salary.