<!- mfunc feat_school ->
Featured Programs:
Sponsored School(s)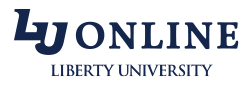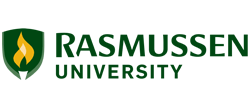 <!- /mfunc feat_school ->
According to a recent report from the Brookings Institution, the healthcare industry has added 2.6 million jobs to the economy, making it the fastest-growing sector in the U.S. Due to an increased demand for skilled healthcare support workers, medical assistants in larger medical practices, hospitals, and ambulatory care centres are honing their skills.
Specifically, the role of a clinical medical assistant is to provide both administrative and clinical services; however, when practices and medical centres are of a certain size, it may become necessary for medical assistants to focus their skills on a specific area, such as clinical support.
When providing direct patient care, clinical medical assistants may handle tasks such as taking vital signs and recording symptoms, performing EKGs and phlebotomy procedures, preparing patients for examinations, transporting patients to x-ray or other tests, drawing blood samples in sterile conditions, administering medications, and supporting physicians during examinations.
Sponsored Listings
While clinical medical assistants are not degreed health care professionals, they help support the healthcare team by being well-organized and able to perform various tasks for patients efficiently. Medical assistants may find employment in multiple settings such as doctors' offices, clinics, emergency rooms, surgery centres, and private and public hospitals.
Who is a Clinical Medical Assistant?
A clinical medical assistant's primary focus is to support patient care, from assisting physicians performing medical examinations to collecting specimens for the lab. Although the job duties of a clinical medical assistant are broad, the scope of a clinical medical assistant's job is always on the medical aspects of the practice rather than administrative tasks.
Depending on the type of physician they work for and the legal boundaries of the profession in the state, clinical medical assistants' work may differ somewhat. However, what remains constant is that these medical support professionals, who are not licensed in most states, always work under the direct supervision of a physician, a physician's assistant or, at times, a registered nurse.
Clinical Medical Assistant Specializations
The duties of clinical medical assistants are often extensive and varied. Their responsibilities may be further specialized, particularly when employed by specific healthcare providers. For example:
Podiatry medical assistants must possess specific knowledge of caring for the feet, which may be post-surgical care or wound care.

Cardiology medical assistants must be knowledgeable of the cardiovascular system and conduct stress tests and EKG tests.

Ophthalmology medical assistants must perform diagnostic testing of the eyes or assist the physician in eye treatments.

Chiropractic medical assistants must have a solid understanding of this holistic approach to medical treatment and must know about the therapies used to treat patients in chiropractic care, such as body manipulation, massage, and hot and cold therapy.

Obstetrics/gynaecology medical assistants may assist the physician with everything from pap testing to breast exams and minor gynaecological surgeries. They may need to prepare women for their exams and educate them on birth control, postpartum care, and breast exams.
The Job Duties of Clinical Medical Assistants
Although job duties performed by clinical medical assistants often vary according to the setting in which they work or the physician or group practice's speciality, these healthcare support professionals often perform the following tasks:
Administer medications as directed by the physician

Assisting the physician during the examination

Authorize prescription refills

Change dressings, sutures

Collect and prepare laboratory specimens

Draw blood

Educate patients on medications, special diets, and other physician-ordered instructions

Explain treatment procedures to patients

Perform basic laboratory tests

Prepare patients for examination

Record vital signs

Sterilize medical instruments

Take patient information and medical histories
What Will a Clinical Medical Assistant Do In Different Settings?
In many ways, the job duties of a clinical medical assistant are similar to those of an administrative assistant. However, unlike administrative assistants who work in business offices and other nonclinical environments, clinical medical assistants perform the bulk of their work in healthcare settings— practices, hospitals, clinics. The duties of a clinical medical assistant are varied and may change depending on the office's needs.
However, some duties are typical to most clinical medical assistant career fields.
Patient service – Clinical medical assistants provide patients with information about the practice or organization and perform various tasks such as scheduling appointments, answering telephones, demonstrating how to use equipment, preparing examination rooms, and focusing on patient comfort. Clinical medical assistants also monitor patient response to treatment and report any unusual conditions to the physician.
Some clinical medical assistants specialize in a specific service area such as laboratory, radiology, or respiratory therapy and may perform many of the same duties for their patients but with a more specialized focus. For example, clinical medical assistants who work in a hospital lab are often responsible for phlebotomy (blood collection) and are trained to draw blood for routine patient tests. In radiology, clinical medical assistants may help position patients for x-ray or ultrasound procedures.
Clinical medical assistants in home health agencies support the work of physicians by performing many of the same duties as those described above but under the direction of a home healthcare provider.
Clinical medical assistants may also specialize in a specific type of patient service. Clinical medical assistants who work with anesthesiologists, for example, may act as their eyes and ears during a surgical procedure. Anesthesiology clinical medical assistants monitor patients before surgery to ensure that they remain safe during and after surgery.
Administrative tasks – In addition to their clinical duties, most clinical medical assistants have administrative responsibilities in a clinic or practice. These responsibilities may include scheduling appointments with patients, tracking insurance information, preparing treatment reports, including patient assessments and patient education materials, and following all office protocols.
In larger organizations such as hospitals, clinics, or home health agencies, a clinical medical assistant may find that she has several administrative duties. In many facilities, depending on the size of the practice, clinical medical assistants are responsible for maintaining patient records and databases.
Clinical medical assistants also collect specimens for tests and keep laboratory equipment functioning correctly. They must carry out sterilization procedures in a safe and timely manner. In addition to these duties, clinical medical assistants may be asked to collect specimens for tests, maintain laboratory equipment, prepare treatment reports, and sterilize equipment.
Qualities of Exceptional Clinical Medical Assistants
In addition to possessing the clinical skills necessary to perform their jobs, clinical medical assistants must also possess specific qualities to perform their job at the highest level. They must be good listeners, and they must communicate well with the patients they interact with daily.
These medical support professionals must also be patient with individuals who may be tired, ill, frustrated, or anxious and compassionate with those suffering from diseases and other maladies.
<!- mfunc search_btn -> <!- /mfunc search_btn ->
Multi-tasking is essential, particularly in busy clinical settings, as is the ability to remain professional and on-task. A well-organized and focused clinical medical assistant is vital to ensuring that a clinical practice runs smoothly.
How to Become a Clinical Medical Assistant: Education and Certification
A formal medical assisting program is the first step to becoming a well-qualified and competent clinical medical assistant. Although there are general medical assistant programs at the diploma, certificate, or associate degree levels, several vocational schools, community colleges, and traditional colleges and universities offer clinical medical assisting programs that focus solely on the clinical nature of the profession.
As such, coursework in these types of medical assisting programs is focused on:
Healthcare facilities

Medical terminology

Anatomy and physiology of the body systems

Care and safety of patients

Medical and legal aspects

Work ethics

Effective verbal and non-verbal communication

Interpersonal skills and human behaviour

Confidentiality and HIPAA

Vital signs and documentation

Phlebotomy, including venipuncture and capillary sampling

EKG function and EKG strip analysis

Preparing and assisting with medical examinations

Preparing patients for x-rays

Performing peripheral IVs

Administering medications

Aseptic techniques and infection prevention

Assisting minor surgeries

Proper use and disposal of biohazards
Professional certification in medical assisting is commonplace, with many employers and physicians now demanding well-credentialed job candidates. Two of the most recognized certifications for medical assistants are the Certified Medical Assistant (AMA) through the American Association of Medical Assistants and the Registered Medical Assistant (RMA) through the American Medical Technologists.
However, clinical medical assistants often pursue the Certified Clinical Medical Assistant (CCMA) credential through the National Healthcareer Association. Earning the CCMA credential may allow clinical medical assistants to enjoy more job opportunities and increased salaries.
Do clinical medical assistants need certification?
Clinical medical assistants must be certified or licensed by the state in which they work.
Many factors play into becoming a successful clinical medical assistant, including clinical proficiency, communication skills, compassion for patients, organizational skills, and computer literacy.
Are CCMAs the same as CNAs?
No, Clinical Medical Assistants (CCMAs) and Certified Nursing Assistants (CNAs) are not the same. Clinical medical assistants work in a variety of healthcare settings to assist physicians with their duties by performing administrative tasks (e.g., filing, answering phones, organizing charts), collecting lab specimens and processing lab results, checking vital signs like blood pressure and temperature of patients for completeness before doctors examine them, passing medications to physicians or nurses for administration to patients, preparing patients for minor surgeries under the direction of physicians or surgeons (sometimes applying proper dressings), administering EKG's via electrodes on the body's surface under the direct supervision of licensed professionals like cardiologists or technicians; assisting in patient examinations; taking x-rays; drawing blood; caring for minor wounds or administering blood and other fluids through intravenous lines; passing EENT specimens such as throat cultures to physicians for examination under a microscope, etc. Some may even assist in surgical procedures. Depends on the job description, every facility varies.
Job Outlook For Certified Clinical Medical Assistants
Clinical medical assistants play a vital role in the daily operations of healthcare practices and facilities. As such, employment opportunities for clinical medical assistants are projected to grow much faster than average. According to the U.S. Bureau of Labor Statistics (BLS), jobs for medical assistants, in general, are expected to increase by 29 per cent between 2010 and 2020 – which is much faster than average compared to other occupations in the United States, including those in the health diagnosing and treating practitioner professions. Less-than-average growth is expected for pharmacy technicians during this time. However, since they are both members of clinically focused administrative support staff, clinical medical assistants are also likely to enjoy relatively fast employment growth compared with pharmacy techs.
What is a clinical medical assistant responsible for? | Breaking down the basics
–  Patient care   – Clinical medical assistants work on patient care teams, providing essential assistance to the physician during examinations and procedures. They help with things like taking vital signs (like temperature, pulse rate and blood pressure) as well as measuring height and weight; they also prepare patients for minor surgery under the direction of physicians or surgeons (sometimes applying proper dressings), administer EKG's via electrodes on the body's surface under the direct supervision of licensed professionals like cardiologists or technicians; assist in patient examinations; take x-rays; draw blood, and pass EENT specimens such as throat cultures to physicians for examination under a microscope.
–  Administrative support   – These healthcare workers are responsible for passing medications to physicians or nurses for administration to patients, preparing the exam and treatment rooms before doctors arrive, filing patient charts and keeping paper charts organized, updating electronic medical records when necessary, answering telephones and responding to voice messages promptly, handling other clerical duties in a doctor's office (e.g., update insurance information) in coordination with medical assistants who work at a larger healthcare facility or group practice where multiple physicians share the exact office/practice location; record keeping; scheduling appointments; maintaining an accurate inventory of medical supplies.
–  Assist patients   – The clinical medical assistant assists patients in recovery from surgery under the supervision of registered nurses by helping them get into or out of bed after an operation, assisting them with walking if they can do so, teaching them how to use crutches or other assistive devices, applying ice packs and assisting them with bathing.
Clinical medical assistants typically work in doctor's offices, ambulatory healthcare facilities (e.g., surgery centres), hospitals, patient care clinics, pharmacies and extended-care facilities for the elderly. These professionals may be on their feet throughout the day as they move between exam rooms or assist patients moving around a doctor's office/healthcare facility. Emphasis is placed on strong interpersonal skills since clinical medical assistants interact directly with patients regularly. A professional demeanour is also helpful since it's necessary to demonstrate respect toward patients at all times while maintaining the confidentiality of their personal information within legal boundaries.
The Clinical Medical Assistant Job Description: Expectations Vs Reality
In a medical setting, you could be asked to perform several different tasks depending on the size of the facility and the type of care being administered. While some duties might include taking patient's vital signs or preparing them for examination by a doctor or nurse, others may have you assisting in the operating room during surgery or passing medications to patients when they're ready to leave. As far as what your specific job may entail when working within a certain department, it really depends on their needs at that time since these responsibilities can change based on patient needs and workflow throughout any given day. For instance, in a large hospital with multiple departments, you may rotate between different sections to get a feel for each area before narrowing your focus.
<!- mfunc search_btn -> <!- /mfunc search_btn ->
However, on a more general level, you can expect to perform a variety of administrative tasks and some patient care procedures. Administrative tasks might include filing medical records, answering telephone calls and scheduling appointments with potential patients. Patient care duties could include preparing exam rooms for examinations by doctors or nurses, taking x-rays or blood pressure readings, administering medication to patients according to their physician's instructions or drawing blood for testing purposes. You may also be asked to assist with minor surgeries under the supervision of trained surgical staff members like registered nurses or licensed practical nurses.
As far as what it takes to succeed in this type of position, clinical medical assistants typically have at least an associate degree in medical assisting that includes hands-on training and coursework in medical terminology and office practices. Due to the type of work done in this role, they also must demonstrate excellent interpersonal and communication skills to comfort patients who may be anxious about their examination or treatment.
They must be knowledgeable about medical ethics since they'll need to maintain patient confidentiality at all times when handling sensitive medical information like names, diagnoses and test results. They need to pay close attention to detail since they will often record data such as pulse rates and blood pressure readings accurately to be shared with a physician if necessary.
If you have a genuine interest in healthcare, enjoy helping people feel better and want a challenging position to learn new things daily. Clinical medical assisting might be the career you've been looking for. However, the best way to discover if this is truly the right profession for you is by contacting local hospitals, physician practices, or vocational/technical schools to find out what types of opportunities are available in your area.
<!- mfunc feat_school ->
Featured Programs:
Sponsored School(s)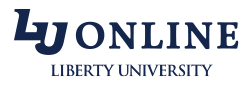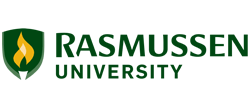 <!- /mfunc feat_school ->