<!- mfunc feat_school ->
Featured Programs:
Sponsored School(s)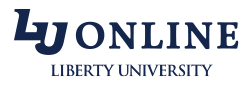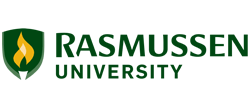 <!- /mfunc feat_school ->
Requirements Of The Skills In A Profession
The employees of the company directly influence the development of an organization. The Healthcare industry also follows the standard principles for growth and expansion to ensure that the patients get the best medical assistance. 
Every healthcare facilities involve a chain of people performing different tasks depending upon their skills. All employees within the healthcare industry work unanimously to provide the best healthcare services for the welfare of patients. 
Medical assistants play a significant role by multi-tasking and interacting with the patients to establish a strong relationship with a healthcare facility.
Like other employees, medical assistants also require a unique set of skills to work in the healthcare department. These relevant skills form the foundation of a medical assistant's career and are divided into hard skills and soft skills.
What Are Hard Skills?
Hard skills are the knowledge and expertise required to perform routine tasks. Hard skills or technical skills are specific and can be measured. Medical assistants learn these hard skills through medical assistant training school and externships.
Students enrolling in medical assistant training programs learn hard skills throughout the curriculum. These set skills are expected from a qualified medical assistant applying for the job. An accredited certification attests to the knowledge and skills of the medical assistants as per the industry standards.
Medical assistants take up different roles depending on the circumstances. They have to support the team, prepare the patients, and deal with the relatives of the patients. To deal with these different situations, medical assistants must know the following hard skills –
Administer medications as directed by the physician

Assisting the physician during the examination

Authorize prescription refills

Change dressings, sutures

Collect and prepare laboratory specimens

Draw blood

Educate patients on medications, special diets, and other physician-ordered instructions

Perform basic laboratory tests

Prepare patients for examination

Record vital signs

Sterilize medical instruments

Take patient information and medical histories

Maintaining records
Hard skills are not the only defining criteria for a medical assistant. Soft skills are other essential defining factors that determine the career outlook of medical assistants.
Why Is Having Soft Skills Important For A Medical Assistant?
Medical assistants are the first point of contact for patients, relatives, and healthcare staff. A significant part of the medical assistant's daily routine revolves around supporting the healthcare team and facilitating the process smoothly. For this, a medical assistant communicates with several persons. 
<!- mfunc search_btn -> <!- /mfunc search_btn ->
Medical assistants need personal attributes that help them communicate effectively and build strong relationships with peers and patients alike. The skills that enhance and influence the communication of a medical assistant and resolve any brewing conflicts are known as soft skills.
What Are Some Soft Skills For A Certified Medical Assistant?
Soft skills, also called personality skills, significantly affect the career of a medical assistant. The credibility and brand value of an employer are also affected by the soft skills of an employee. 
Having strong, soft skills can set a medical assistant apart and give a competitive edge against others. Employers actively seek these soft skills in medical assistants apart from credentials and clinical skills to impact their brand positively. In the next section, MedAssistantEDU experts answer a common question that goes through every serious medical assistant's mind
"What soft skills do I need to be a medical assistant?"
Ten soft skills your will need as a medical assistant to qualify for the job are-
Empathy

– Healthcare is closely associated with suffering, and medical assistants communicate with distressed patients and relatives in all conditions. A medical assistant must be attentive and empathetic towards the patient's sufferings. Empathy is considered as a core fundamental for patient care and therapeutic consultations.

Effective communication

– Communication is the driving force for a medical assistant. Clear communication between a patient and medical assistant directly affects the patient's ability to follow the prescription. Medical assistants must be good listeners to ensure that they follow the correct instructions and pass them on accurately.

implies that, at times, medical assistants will get positively criticize by seniors where they are lacking. 

Teamwork

– Medical assistants have to work in different setups and deal with all the members. For this reason, it becomes essential that they can effectively collaborate with team members for the betterment of patients. Having strong team working skills also ensures higher productivity and improved efficiency.

Strong work ethics

– Medical assistants should be dedicated and honest in their work. Since the profession can be demanding and candidates have to study a lot, it can be challenging to cope with the demanding nature of this job. If medical assistants are not passionate about their career, they are likely to end up in a burnout situation. For a bright future, medical assistants must be dedicated to their jobs and have strong work ethics.

Positive attitude

– Positive attitude is crucial for a medical assistant. Medical assistants are involved in team meetings, patient dealings, perform routine tasks, cover the friend's shift, work in challenging situations, etc. For this reason, it becomes essential that medical assistants have a sunny outlook and calm attitude to deal with the harsh reality and negative side of the healthcare industry.

Adaptability & flexibility

– Medical assistants have no two days alike. The typical working hours extend beyond the 9 to 5 shifts. Medical assistants have to be flexible as per the routine; otherwise, they may struggle to keep up in their careers.

Stress management

– Medical assistants have several job responsibilities as they have work in a sector where lives are at stake. Loss of life is a common scenario in healthcare industries. They have to be strong and skilled at stress management and must not take any loss of patient strong copersonally.

Time management

– Medical assistants multi-task and facilitate the smooth functioning of the facility. Time is of utmost importance in healthcare facilities, and meeting deadlines is essential, especially when lives are at stake. Time management is a vital skill to prioritize tasks orderly and advance further in their career.

Confidence

– Confidence is vital in public dealing and projects the experience and skills to the patient. It also affects the retention rate of patients. The medical assistants who project confidence while dealing with the patient leave a good impression and form a better patient relationship.

Receptive attitude

– With the rapid advancement in the healthcare sector, a medical assistant can not stay updated with everything. This implies that, at times, medical assistants may get criticized by patients

edical assistant and soft skills are closely related and profoundly impact future career prospects

where they are lacking. Medical assistants must have the receptive attitude to take criticism professionally while working on their skills.
Importance Of Soft Skills For A Medical Assistant
Soft skills are essential for medical assistants and determine their career path. Clinical skills can be measured through medical certifications. However, soft skills can only be determined by the past experiences, referrals, and feedback of patients. 
Soft skills help medical assistants become a valuable support for patients and a cherished employee for the team members. During an interview, candidates with excellent soft skills stand out among the other applicants. Soft skills significantly affect the career path of medical assistants.
Routine Situations Soft Skills For Medical Assistant Are Generally Used?
Soft skills help the medical assistants in the following day to day scenarios-
Patient dealing

– Medical assistants are the first point of contact as soon as a patient enters the healthcare facility. This interaction either makes or breaks the patient impression. It is necessary that medical assistants are confident, have excellent verbal skills, have empathy, and professionalism to make a patient feel cared for. 

Colleague bonding

– A medical assistant has to deal with people of all departments. Medical assistants provide support to the team. It becomes necessary that they are getting along with every person for the completion of tasks. Here interpersonal skills, flexibility, and a positive outlook is needed to make a strong bond among peers.

Assisting experts

– Medical assistants often assist the physicians and nursing staff as they carry out their jobs. They prepare the operation room, educate patients, sterilize instruments and help physicians perform their tasks by assisting whenever required. For this, medical assistants should be active listeners, excellent time managers, have strong work ethics, and have a high-reliability quotient.
From Where I Can Learn The Soft Skills?
A medical assistant can learn the soft skills over a while on their job and medical assistant training school. Soft skills such as professionalism, work ethics, and positive outlook can be learned through dedication and experience of working with healthcare staff and colleagues. A medical assistant who cannot learn soft skills will find it hard to progress in the career.
How Do I Learn The Soft Skills I Need To Be A Medical Assistant?
Medical assistant training school involves the robust assessment of clinical skills, administrative skills, and soft skills. The medical assistant training school curriculum is designed to evaluate all prioritized soft skills to identify the one that needs improvements. This can be done by making an improvement plan.
Medical assistants can make a list of their strong and weak soft skills. Teachers and peers can help them with this list. Once the list is completed, the medical assistant can reach out to the experts to figure out ways to strengthen these soft skills. 
<!- mfunc search_btn -> <!- /mfunc search_btn ->
A candidate who lacks time management can ask the teachers how to prioritize the tasks, make an organized schedule, and note down the routine to identify the problematic areas. 
Working on soft skills is a lifelong task that requires patience and dedication. Correctly using the soft skills can help create valuable healthcare team members and a better patient care environment.