<!- mfunc feat_school ->
Featured Programs:
Sponsored School(s)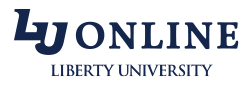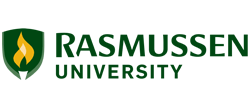 <!- /mfunc feat_school ->
With the Bureau of Labor Statistics expecting a 19% job growth rate in the field of medical assisting during the ten-year period leading up to 2029, some 139,000 new MAs will be joining the healthcare workforce to staff doctor's offices, nurse practitioner-led practices, medical specialist offices, clinics, hospitals and other healthcare settings that have come to depend on administrative and clinical assistance.
Sponsored Listings
(May 2019, U.S. Bureau of Labor Statistics job growth estimates are based on national data, not school-specific information. Conditions in your area may vary. Information accessed November 2020 – https://www.bls.gov/ooh/healthcare/medical-assistants.htm)
Medical assistants in the United States are generally not licensed or certified at the state level, with the exception of those authorized to administer IV fluids, draw blood or perform X-rays. Of course, those are the types of clinical tasks that require formal education and training to perform safely and effectively. But even the more routine work that clinical and administrative medical assistants perform isn't something that comes easy without getting some training first, and that's where medical assistant certificate/diploma and associate degree programs come in.
Complete a Medical Assistant Preparation Program
This is a field where job candidates are individually accountable for getting the education they need to do the job, and where employers are responsible for building out their staff with MAs capable of safely and skillfully performing the tasks expected of them. In a self-regulated profession like this where there isn't a state licensing authority to set the standards, academic accreditation plays a very important role in ensuring all the necessary curriculum and hands-on training components are in place. That's why so many medical assisting programs, whether at the certificate or associate degree level, are accredited by one of the two agencies responsible for setting curriculum guidelines for medical assistant training:
• Commission on Accreditation of Allied Health Education Programs (CAAHEP)
• Accrediting Bureau of Health Education Schools (ABHES)
You'll find these programs offered everywhere from vocational or technical schools and community colleges, to traditional colleges that offer them both online and on-campus. Medical assisting programs offered at the certificate or diploma level generally take as little as 10 months to complete, while an associate's of science (AS) or applied associate's (AAS) would take you about 2 years.
Although you will find non-degree training options labeled as either certificate or diploma programs, there is no appreciable difference between the two. It really makes sense to think of your options in terms of either the two-year associate's degree that provides general education courses along with your medical assistant training, or the shorter certificate/diploma option that skips those general undergrad credits.
<!- mfunc search_btn -> <!- /mfunc search_btn ->
At the associate level, you'll typically see medical assistant degrees structured as Associate of Applied Science programs, which are designed to provide career training geared specifically for the medical assistant job description. As a career training associate's rather than a transfer degree, AAS programs do not generally give you the option to apply your credits toward a bachelor's degree later on. The fact that credits are non-transferable is really the key difference between an AAS program and traditional AS.
Some traditional, fully-transferrable AS programs in medical assisting are also available, and are an ideal choice for students who have aspirations of earning more advanced degrees in everything from nursing to medical coding.
Medical assistant programs train students to perform specific duties, including:
• Taking vital signs
• Assisting in minor surgical procedures
• Carrying out basic accounting/administrative procedures
• Charting and documenting
Typical courses found within a medical assistant training program include:
• Medical law and bioethics
• Medical terminology
• Pharmacology
• Diseases of the human body
• Medical coding and insurance
• Human anatomy and physiology
• Medical office management
Learn About State Requirements
Some states require additional training and certification before medical assistants can perform certain specific duties that are outside the typical scope of practice for MAs. Although medical assisting is widely categorized as an unlicensed profession, in these instances you'll usually be able to find information on training requirements detailed in a state's administrative code, along with specific language on practice requirements and the duties that MAs with this kind of expanded practice authority can perform. In states where certain expanded duties are allowed, it's more common for there to be a state-level registry or certification requirement.
This state-level certification is often reciprocal with national certification, meaning once you hold a nationally-recognized credential like the RMA (Registered Medical Assistant) or CMA (Certified Medical Assistant), your state will then certify you. For example, New Jersey defers to national certification, requiring medical assistants who administer subcutaneous and intramuscular injections under the supervision of a physician to be graduates of an ABHES-accredited program and to be certified through the AAMA, NCCT, or AMT. MAs who aren't authorized to give shots aren't required to hold one of these certs.
Along with all required training and education, medical assistants are expected to become familiar with the practice and registration requirements specific to their state.
Consider National Certification
Although national certification is voluntary, a growing number of employers are realizing the value of hiring medical assistants who have achieved nationally-recognized credentials in the field. With eligibility requirements that include completing an accredited training program and passing a certification exam, these certifications signify a high level of knowledge and proficiency in the field.
Although the CMA (Certified Medical Assistant) designation through the American Association of Medical Assistants (AAMA) is one of the most widely accepted credentials in the profession, there are a number of other certification options medical assistants may choose to pursue.
The Registered Medical Assistant (RMA) credential available through American Medical Technologists (AMT) is another general practice certification very similar to the CMA. It's so similar, in fact, that one of the qualification options for getting the RMA is to simply earn the CMA first.
The National Center for Competency Testing (NCCT) offers a the National Certified Medical Assistant (NCMA) as a general practice credential, and the National Certified Medical Office Assistant, which is more focused on front-office and administrative functions.
The National Healthcare Association offers a clinically-focused certification for general practice known as the Certified Clinical Medical Assistant (CCMA).
<!- mfunc search_btn -> <!- /mfunc search_btn ->
There is no strong argument for choosing one of these credentials over another – all of them are strong representations of your commitment to the field and all of them involve a similar set of training qualifications and passing scores on a competency exam.
Aside from these well-recognized general certifications, a few other options are available for MAs who work for different types of medical specialists:
Certified Ophthalmic Assistant (COA): The Joint Commission on Allied Health Personnel in Ophthalmology
Podiatric Medical Assistant, Certified (PMAC): American Society of Podiatric Medical Assistants
Certified Clinical Podiatric Medical Assistant (CCPMA): The American College of Podiatric Medical Assistants
Once you're certified and employed, you might choose to join a professional association, either at the national level, or you could go with a state-based organization or state chapter of one of the big national ones. All of the major certifying agencies double as professional membership associations that provide medical assistants with networking opportunities, as well as continuing education opportunities through professional programs, seminars, and meetings.