<!- mfunc feat_school ->
Featured Programs:
Sponsored School(s)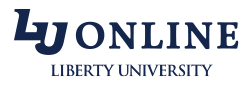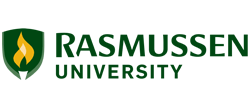 <!- /mfunc feat_school ->
Why Should You Become A Medical Assistant?
Medical assistants are vital for the healthcare industry. They take up several roles so that the healthcare facility works in a smooth and timely manner. Medical assistants ensure that adequate healthcare services are delivered. They do this by improving patient's quality of life by assisting with care, maintaining the records, and taking administrative and clinical responsibilities.
Applicants who want to contribute to the healthcare sector and have the drive to interact with patients thrive in their careers as medical assistants. The demand for medical assistants is also increasing as the healthcare sector is expanding. This implies that medical assistants have a bright career outlook. Being certified, they won't have to worry about what jobs they can get with a medical assistant certificate. 
Qualified medical assistants can expect significant career growth, competitive salary, and respect in the healthcare industry. According to BLS, the high demand for medical assistants is due to the following factors-
An ageing population

– There will be a growing number of elderly Americans within the next decade and beyond

An increase in the number of physicians' offices, clinics, and medical centres

– As healthcare continues to expand throughout the U.S., more opportunities for employment will be available for medical assistants

Technological advance

s have made it possible for medical assistants to perform a broader range of responsibilities than they once could, especially in handling a physician's electronic medical records (EMR). 
5 Reasons Why A Medical Assistant Should Get Certified
With the expanding healthcare sector, the demand for medical assistants is going to increase as well. Therefore, it becomes essential that medical assistants are prepared to meet the market and get the best opportunity for themselves. The top 5 benefits of being a certified medical assistant are as follows- 
Gives a competitive edge-

A certified medical assistant stands out from the crowd and has better employment opportunities. As per BLS, employers prefer hiring certified medical assistants. Certification gives a competitive edge against non-certified medical assistants. It proves the motivation and commitment of a candidate for their career.

Evidence of expertise-

There are multiple medical assisting training schools enrolling candidates for the course but not all provide quality education. A nationally accredited certification provides evidence to the employer that the applicants have the required skillset and keep themselves updated to match the healthcare industry standards.

Higher pay-

Candidates with a medical assistant certificate receive a salary higher than non-certified medical assistants. They also have better growth opportunities than their non-certified colleagues. Since there are fewer certified medical assistants than non-certified medical assistants, they have a higher employer retention rate and get better compensation. A candidate having a medical assistant certificate has a salary of $16.73 hourly, as declared by BLS. The

medical assistant salary

varies from one state to another depending upon the job responsibilities.

Affects the brand image-

Healthcare providers can reduce the risk of a successful malpractice lawsuit by employing certified medical assistants. It also helps employers meet specific rules and regulations. This is because legal components of the Occupational Safety and Health Act and the Clinical Laboratory Improvements Act can be complied with by employing certified medical assistants.

Preference for Certified Medical assistants-

As the healthcare sector advances, national healthcare authorities recommend employers to hire certified medical assistants. To follow their advice, many employers make it mandatory to have a certification to join them as medical assistants.
The nationally accredited medical assistant certificate is a means to validate that the candidate fulfils the eligibility to work in the healthcare industry and is trained for the same. It is beneficial for the employee as well as the employer. 
The nationally accredited certification implies that the medical assistant has the required skills, training, and knowledge to work in the healthcare facility evaluated by unbiased third-party organizations that review their content annually based on the inputs given by the healthcare industry.
Medical assistants also feel secure as they are updated with the knowledge, skills, and training required for the job role. Certification opens the door of opportunities and provides confidence in the credentials.
Medical assistants can choose from the different categories of certification based on their preferences. Two general category divisions for medical assistants are-
Hands-On Training

– The experienced faculty trains the applicants for the

job skills

needed in practical settings. The candidates have to take the exam at the facility.

Distance Learning

– A candidate can pursue his education from home by studying the content and tests provided by the organization over a period. This includes the specific modules for a particular subject or generalized study material to prepare the candidates for a national certification program.
Accredited Certifications For Medical Assistants-
CMA- Certified Medical Assistant
It is the most widely recognized certification accredited by AAMA (American Association Of Medical Assistants). Employers prefer having medical assistants with CMA certifications as it provides evidence that the employer is exercising a high degree of care and diligence in its medical assisting employment procedures.
To become a certified medical assistant, the applicant has to fulfil the minimum eligibility criteria. 
Candidates must have graduated from a medical assistant training program (maybe a one-year certificate or diploma program or a two-year associate degree program) that is accredited by either:

The Commission on Accreditation of Allied Health Education Programs (CAAHEP)

The Accrediting Bureau of Health Education Schools (ABHES) 
Candidates must take and pass the CMA Certification Examination
Computer-based testing is provided for the CMA Certification examination. Candidates can get recertified by completing the CMA Certification/Recertification exam or completing the continuing education. The CMA is renewed every five years.
Out of the mandatory 60 points required for the recertification, 30 points must be accumulated as follows-
10 points in administrative

10 points in clinical

10 points in general
At least 30 points can be earned by going through AAMA continuing education units. One continuing education unit, 1 contact hour, or 1 college credit hour equals one recertification point.
RMA- Registered Medical Assistant
AMA (American Medical Technologists) accredit the RMA credential for eligible candidates. It is reserved for the medical candidates meeting one of the requirements to take and pass the exam.
Education- Recent graduates or those who graduated in the last four years from a medical assistant training program approved by the U.S. Department of Education, The Council for Higher Education Accreditation, or the AMT board of directors. Their program must have at least 720 hours of medical assisting with clinical and administrative duties, including an externship of 160 hours or more.

Military- Candidates must have been recently graduated (or in the last four years) from a formal medical services training program of the U.S. military

Work experience- The candidates must have graduated from high school and been employed as a medical assistant in 5 out of the last 7 years. They must have worked in clinical as well as administrative roles. 

Instructor- Candidates must be teaching in an accredited medical assisting program. They must have completed a course of instruction in medical assisting associated with healthcare discipline. They must have at least five years of teaching experience in a medical assisting domain. 

Other recognized examinations- The applicants must have taken and passed the other accredited exams in medical assisting approved by AMT (board of directors) 
NCMA- National Certified Medical Assistant
National Certified Medical Assistant is offered by the National Center of Competency Testing. Candidates meeting at least one of the following eligibility criteria can apply for the certification- 
Must be a current student or recent graduate (in the past ten years) from a medical assistant program from a school authorized by the NCCT

Must be a foreign physician or R.N. with documented U.S. equivalency in the past ten years

Must have been a medical assistant instructor with ten or more years of experience

Must have completed a medical assistant training program in the U.S. military within the last ten years

Must possess at least two years of verifiable full-time experience as a medical assistant practitioner within the last ten years
CCMA- Certified Clinical Medical Assistant
National healthcare association offer CCMA ( Certified Clinical Medical Assistant) program. To apply for the program, the candidates must meet one of the following eligibility criteria-
Must possess a high school diploma or the equivalent

Must have completed a training program or one year of work experience as a medical assistant
Speciality Certifications- 
Many Medical Assistants prefer taking their career in a specified direction. For this reason, candidates working with specialty practitioners prefer getting certified through one of the following-
American Society of Podiatric Medical Assistant-
Podiatric medical assistant, Certified (PMAC): 
Candidates must be a podiatric medical assistant who is a member in good standing of the American Society of Podiatric Medical Assistants for at least 90 days and has been employed in a podiatry office.
The joint Commission Of Allied Health Personnel In Ophthalmology-
Certified Ophthalmic Assistant (COA)
Candidates can become eligible for the COA credential through the 

Career Advancement Tool (JCAT)

. This packaged learning resource helps medical assistants to be eligible to take the COA examination.
How Much Medical Assistant Certificate Costs?
Medical assistant certificate costs differ based on the accreditation authority from where you choose to pursue your education. 
The 

RMA exam

 costs $120

The 

CCMA costs $155

CMA exam fee is different depending upon the situation. As a member of an approved accreditation program (ABHES or CAAHEP) or a recent graduate, the exam cost is $125. For everyone else, it is $250. Taking the CMA test once your certification is expired requires additional $50 recertification charges.
What Are The Goals Of the Medical Assistant Program?
The medical assistant training school curriculum is constructed as per the latest advancement in the healthcare industry and based on the latest norms. In a medical assistant training program, candidates learn the theoretical part and gain practical experiences through the mandatory externship at a healthcare facility.
<!- mfunc search_btn -> <!- /mfunc search_btn ->
While medical assistant training school syllabus may differ from one another, most of them offer the following standard units-
Anatomy and Physiology– Here, candidates understand anatomical structures and physiological processes and learn about sensory and nervous systems, tissue classification, cell structure, and the skeletal system. Candidates also learn the basics of the urinary, reproductive, and digestive systems.
Medical Terminology– Healthcare departments have medical terminologies candidates need to be familiar with. In medical assistant training school, candidates learn common medical terminologies like suffix, prefix, human anatomy, vocabulary, jargon, symbols, abbreviations, and more.
Human Diseases– Here, students learn about common disorders and pathology. Candidates learn to recognize the signs and symptoms, developing management and treatment strategies. Candidates also learn the basics of disease prevention.
Pharmacology–  The medical assistants learn about medications, focusing on safety, actions and adverse reactions, side effects, and interactions with food and other drugs. They also learn how to calculate doses, administer medicines, and various forms of medications and classifications.
Medical Assistant Skills- Here candidates learn the ethics and skills required in the routine life of a medical assistant while working beside the physicians and healthcare members. They learn to sterilize equipment, study infection control, electrocardiography, and gender-specific examinations. Candidates also learn essential skills such as radiology, nutrition, and collecting and analyzing patient specimens.
How To Choose The Right Certification
The first and foremost factor for choosing the right certification is the applicant's area of interest. Candidates usually recognize which certificate is best for them based on their externship experience. Most students prefer NCMA as it has a broad application spectrum. 
Other deciding factors are the demand and credibility of certification, employment applicability, certification cost, and scope for further advancement and higher studies. 
Advantages Of Online Medical Assistant Certificate Program
Candidates who can not attend the medical assistant training school due to any reason can pursue their education by the online medical assistant certificate program. The medical assistant certificate online has the following advantages-
Accessible for motivated learners-

Online medical assistant certificate program training does not have a set date and is highly useful for motivated learners as they don't have to wait for another session to start.

Flexibility-

The medical assistant certificate online training offers flexibility to the candidates. They don't have to worry about getting in the class at a fixed time like a traditional medical assistant training school. It saves resources, and candidates can learn at their convenient time.
How To Get A Medical Assistant Certificate?
Candidates have to follow a certain pathway to become certified medical assistants. Candidates need to meet the eligibility criteria for the certification they want to pursue. The five steps to earning the medical assistant certificate are as follows-
Attend an accredited medical assistant training program

– 
Most of the certification exam requires a candidate to graduate or in the process of graduating from an approved medical assistant training program. Candidates graduating from the Commission on Accreditation of Allied Health Education Programs (CAAHEP) or the Accrediting Bureau of Health Education Schools (ABHES) accredited medical assistant training schools are practically eligible for most of the certification exams. 
Confirm the certification eligibility for attempting the examination-
Apart from the medical assistant training school criteria, candidates must check the eligibility for the certification exam before submitting the fee. 
Apply and choose the date of the medical assistant certification test-
Candidates can submit the online application for the certification and choose the medical assistant certification test date. Online application is encouraged because the candidate navigates through the forms much faster than the paper application.
Prepare for the examination- 
The exam is structured to test every aspect of the candidate's learning during the medical assistant training program. Therefore it becomes essential that candidates study and revise their concepts thoroughly while preparing for the examination. Although the test can be taken a second time, there is a waiting period for the next attempt. Depending upon how long does it take to get a medical assistant certificate credential, the job opportunities will be delayed, 
Pass the exam- 
Candidates need to study properly to pass the medical assistant certification test on the first attempt. They need to focus on the fundamentals as the exam is structured to test a medical assistant's knowledge, skills, and practical understanding. The candidates must arrive at the testing centre on time and be at their best before the examination.
Stay updated with the recertification- 
Since every organization has a specific timeline for recertification, the certified medical assistant must be prepared and updated with all the necessary timelines. They must follow the schedule for the recertification.  
What Skills Are Learned In Medical Assistant Certificate Program?
A medical assistant training school is focused on preparing the candidates for the job to help them enter the workforce directly. Some basic skills candidates will learn by medical assistant training program are-
Administrative duties of medical assistants may include:
Answering telephones

Arranging for hospital admissions

Arranging for lab services

Entering and updating patient records

Filling out insurance forms, billing

Greeting patients

Scheduling appointments

Using computer software programs
The clinical duties of medical assistants may include:
Assisting physicians during examinations

Authorizing prescription refills

Changing patient dressings, removing sutures

Drawing blood and collecting lab specimens

Communicating treatment guidelines to patients

Taking medical histories

Preparing medical therapies and administering them under the direction of a physician

Preparing patients for examinations and other procedures

Providing direction, support, and counselling regarding patient administration of medical therapies and medications

Serving as a patient liaison

Perform routine tasks such as taking patient vitals
Medical Assistant Associate Degree vs Certificate 
Candidates are often confused between a medical assistant diploma vs certification vs an associate degree program. Although all the courses prepare the candidates for entering the healthcare sector, each has pros and cons. 
Here are some advantages of a medical assistant certificate over an associate degree.
An associate degree lasts for at least two years, whereas a certification program is for a year or less.

An associate degree has more expenses when compared to certification.

The associate degree has general subjects that you don't need as a medical assistant. This is just a waste of resources and time.

The certificate program is more focused on providing skills that you will need in practical healthcare settings.
How To Select The School for Medical Assistant Training
The costs for a medical assistant training program vary form on one medical assistant training school to another. The price difference between a private and a public medical assistant training school differs from state to state. 
The MedAssistantEDU criteria for selecting an accredited medical assistant attaining school is as follows-
Cost of program

Job placement assistance and post-program employment rates

Flexible scheduling and curriculum delivery options

Multi-language support

Exceptional community partnerships for externship or internship placements

Certification exam pass rates

Living costs like books, travelling, stationery, equipment expenditures, and more
Career Advancement Opportunities After Medical Assistant Certificate
An accredited medical assistant certification is the foundation for all the opportunities medical assistants can explore. Candidates can opt for the clinical medical assistant certificate program and administrative medical advancements. After certification, medical assistants can advance further in the medical field.
A clinical medical assistant certificate program can help with the following career advancements–
Registered Nurse (RN)

Licensed Practical Nurse (LPN)

Licensed Vocational Nurse (LVN)

Podiatry

Cardiology

Ophthalmology

Chiropractic

Obstetrics and Gynaecology

Paediatrics
An administrative medical assistant training program can help with the following career advancements-
Medical Coding and Billing

Medical and Health Services Manager

Medical Records and Health Information Technicians

Medical and Clinical Laboratory Technologist
What Is A Medical Assistant Externship?
During an externship, the medical assistant gains the exposure of working in a medical facility. The candidate assists the experienced technician and assistants to gain hands-on experience.  During an externship, the candidates have to work directly with patients, doctors, and healthcare professionals. Based on their interactions and duties, their skills and expertise evaluation is performed. 
<!- mfunc search_btn -> <!- /mfunc search_btn ->
In an externship, candidates learn to apply the theoretical knowledge in the practical setting. Externship provides the confidence to work in practical settings, gain constructive criticism, and begin their career positively. An externship is mandatory before the candidates can attempt the certification program. 
The medical assistant training school usually arranges externships with a local healthcare facility. Most of the externships occur in a physician's office, clinic, or local medical centre. During an externship, candidates get the opportunity to work in different settings. 
Candidates are evaluated to rule out whether they are capable medical assistants or not. In some settings, physicians might also fill out the review for the candidates. Being a medical assistant is a highly reputable and rewarding career for candidates who want to contribute to society, and a certification can contribute significantly to your career.
<!- mfunc feat_school ->
Featured Programs:
Sponsored School(s)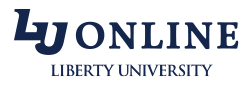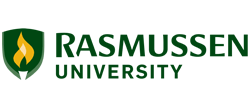 <!- /mfunc feat_school ->