<!- mfunc feat_school ->
Featured Programs:
Sponsored School(s)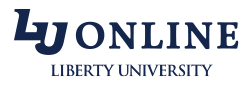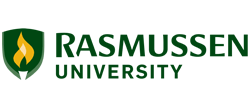 <!- /mfunc feat_school ->
Who Is A Medical Assistant?
Medical assistants are multi-skilled health care support workers with clinical and administrative responsibilities. They support the physicians and fulfil multiple roles to keep the healthcare facilities functional.
As per the data, nearly 725,000 medical assistants were working in America in 2019. This number is expected to increase up to 19% by 2029, as per the US department of labour data. 
It implies that as a medical aspirant, a person can expect steady growth in the healthcare industry. This is due to the continuous expansion of the healthcare industry in the upcoming years. Therefore, it is crucial to stay equipped with the right skills and knowledge to pursue a career as a medical assistant. 
Pre-requisites For An Accredited Medical Assistant Training Program Enrollment-
Formal education
A student can enrol in the following facilities for foundational education. It is the first requirement to start the medical assistant career path.
Vocational technical high school

Post-secondary vocational schools

Junior colleges

Universities and formal colleges
After the completion of foundational education, candidates can enrol in a certified medical assistant training program. 
Students must select an accredited medical assistant training program recognized and accepted by national certifying bodies. These certifying bodies are Allied Health Education Programs (CAAHEP) or the Accrediting Bureau of Health Education Schools (ABHES). 
After completing the theoretical curriculum, every student needs to complete an externship to learn the practical skills expected from a competent medical assistant. 
Students work closely under the medical supervisors and physicians in a healthcare facility to prepare for entry-level jobs during an internship. The certified medical assistant training program prepares the students to crack Nationally Certified Medical Assistant Exams and get their certifications. 
Post this; a student becomes a certified medical assistant and ends up with competitive salaries and benefits instead of the noncertified medical assistants.
Certification Requirements As A Medical Assistant
Although certification is not mandatory for the job role, employers prefer hiring a candidate with nationally accredited credentials. It also expands the career opportunities for the candidate and reflects a candidate's sincerity and dedication towards the healthcare field. 
These are the certifications candidates can pursue depending upon their interest- 
The medical assistant training program curriculum includes theoretical and practical segments for imparting academic and practical knowledge. 
Theoretical part- A medical assistant training program curriculum may vary depending upon the institution and duration of the program. However, almost every program includes the following subjects-
Accounting

Anatomy

Clinical and diagnostic procedures

Ethics

First aid

Insurance processing

Laboratory techniques

Medical administration

Medical law

Medical terminology

Patient relations

Pharmaceutical principles

Physiology

Record keeping

Typing transcription
Externship– Externship is a significant part of an accredited medical assistant training program. It is an eligibility criterion for taking the nationally accredited certification exam. During the externship, the candidates shadow the experienced medical assistants and work under supervision to get hands-on training and learn essential skills for working in a healthcare facility. 
The aspiring medical assistant will work in different setups as well as specialized medical offices during the externship. Here the student will learn to work with high-tech machinery like X-ray machines and intricacies to set up the equipment. 
An assigned professional will evaluate your skills during the externship's beginning, middle, and end to assess your growth. Constructive criticism is a part of externships where you identify and strengthen your weak areas and become a qualified professional. Students can also get paid training in medical assistant programs.
Objectives Of A Certified Medical Assistant Training Program
An accredited medical assistant training program prepares the students for an entry-level job through theoretical and practical skills. After completing the program, the students will have the following skills to meet the standard of competency that employers seek-
EKG injections

Phlebotomy

Routine examinations

Patient history obtaining and recording

Vital sign recording

Medical law and ethics

Insurance, billing, and other administrative duties

Professionalism
After completing the medical assistant training program, the student will become a versatile individual, providing extensive structural support to administrative, clinical, and laboratory departments.
<!- mfunc search_btn -> <!- /mfunc search_btn ->
With the right skills, a candidate can fill the position in the following facilities- 
Private clinics 

Group medical practice

Hospitals

Surgical hospitals

Assisted living facilities for elderly

Long term medical care facilities

Clinical laboratory, etc
The working professionals aiming to advance their studies can also enrol in a medical assistant training program online. These are the hybrid version of the training program picked up by several interested healthcare professionals.
The medical assistant training program online can merge into your lifestyle and provides the flexibility of learning at your comfort. As the course advances, you have to be present for the externship to learn practical skills in the healthcare facility.
Duration Of Degrees And Certifications For Medical Assistant
The medical assistant training program lengths differ based on the certification, diploma, and associate degree. A certificate program or diploma can last for a year. At the same time, the associate degree program can last for two years. 
The externship training hours differ for the certifications and associate degrees depending on the length of the medical assistant training program. The certification is less expensive than the associate degree. With a certificate, a candidate enters the workforce quickly. However, the credits are not transferable if a candidate decides to pursue higher education in the future. 
The only exception to these credits transfer is for colleges that allow the students to finish their associate degree at the same premises they have initially earned their certificate. With an associate degree, you learn more generalized subjects and transfer the credits while pursuing higher education.
Most candidates prefer to complete their education through a certified medical assistant training program. However, some students skip this step and start working right away. Due to unregulated rules, having an accredited certification becomes valuable from the employer's viewpoint.
Classification And Job Responsibilities
The job responsibility of an individual can vary depending upon the facility setups, size, location, and practice speciality. A medical assistant career involves clinical as well as administrative responsibilities. A candidate can pursue a career in either one of them through administrative and clinical medical assistant training programs.
Clinical medical assistant-

A clinical medical assistant is more focused on the medical aspects and assisting the physicians in clinical procedures. For this, the candidate needs to enroll in a clinical medical assistant training program.
The job responsibility of a clinical medical assistant includes-
Assisting physicians during a patient examination

Authorizing prescription refills

Changing patient dressings, removing sutures

Drawing blood and collecting lab specimens

Helping patients understand medical treatments and therapies

Interviewing patients, asking questions about their medical histories

Preparing medical therapies and administering them under the direction of a physician

Preparing patients for examinations

Providing direction, support, and counseling regarding patient administration of medical therapies and medications

Serving as a patient liaison

Taking patient vitals
Administrative medical assistant-

The medical office assistants are the first point of contact for patients. They actively perform administrative duties learned during an administrative medical assistant training program.
The job responsibility of administrative medical assistant includes-
Managing and updating patient records

Greeting patients

Making appointments

Maintaining the front desk and reception areas

Performing general accounting and billing services

Transcribing treatment notes

Arranging for patient hospitalization

Processing insurance forms

Overseeing office and medical supplies inventory

Managing email and mail traffic
The differentiation of both categories is applicable in large settings. However, in small facilities, the boundaries are often blurred.
Although a medical assistant training program prepares a student for all the general duties as an entry-level employee in different setups, some medical assistants prefer to specialize. 
Specialization In Medical Assistant Training Program
A medical assistant can choose to get a special certification to work in special facilities like Ophthalmology, Podiatry, Chiropractic, etc., as an assistant.
Podiatric medical assistant- Podiatric medical assistant certification is for a medical assistant who wants to work in a Podiatry facility (treatment of foot). It is accredited by the ASPMA (

American Society of Podiatric Medical Assistants

). 

Ophthalmic medical assistant- Certified Ophthalmic Assistant Certification is accredited by JCAHPO (

Joint Commission Of Allied Health Personnel in Ophthalmology). This certification is for the medical assistants planning to assist the Ophthalmologists. 
Specific State Requirements As A Medical Assistant
Some states restrict the limit of procedures a medical assistant can perform. At some facilities, a medical assistant might have to undergo training before performing specific procedures like administering medicine by the intradermal, intramuscular, and subcutaneous puncture. 
Similarly, some medical assistants can perform specific procedures only under supervision as per the rules. Therefore, it is vital to meet the particular eligibility criteria by the state before starting a job.
Salary Of A Qualified Medical Assistant
The salary range of medical assistants varies depending upon the work condition, working hours, and state in which they are applying for a job. On average, the medical assistant earns up to $16 an hour. According to the resources and studies, the medical assistant salary ranges from $30,000 to $40,000 in general. 
Candidates with Certified Medical Assistant designation and few years of experience will likely earn up to $10,000 above the mid-level salary. As per BLS, the highest paying state for medical assistants in 2019 were-
Alaska: $45,630

Washington D.C.: $44,530

Washington: $43,670

Massachusetts: $41,780

Minnesota: $41,710
The salary was higher in the metro areas located on the west coast due to the higher cost of living. Since the clinical experiences and curriculum are similar across the medical departments, having an accredited certification can help you stand out from the rest and open better employment opportunities. 
<!- mfunc search_btn -> <!- /mfunc search_btn ->
As per BLS reports, the medical assistants are paid highest in the following settings- 
Computer systems design and related services: $43,870

Junior colleges: $43,400

Agencies, brokerages, and other insurance-related activities: $42,850

Other amusement and recreation industries: $41,850

Medical and diagnostic laboratories: $40,960
The medical assistant is a high-paying, respectable and exciting job with an ever-growing scope. This is because the healthcare industry is a significant contributor to the economic development of a country. For this reason, aspiring and skilled medical assistants with certifications will always be in demand.
Whether a candidate is an entry-level technician or an advanced medical assistant, medical professionals employed in the healthcare industry have ample opportunities to grow in their careers. 
Working Hours Of Medical Assistants
Since healthcare facilities are open 24X7, medical assistant's duties are not restricted by time. Medical assistants work full time with shifts including weekends and holidays with odd working hours. 
The working hours depend upon the facility and environment and are the critical determinants while pursuing a job. In the majority of facilities, the medical assistants serve the standard hours.
The medical assistant certification has become a standard of competency and eligibility criteria among employers. The salary and benefits of a certified and noncertified medical assistant vary significantly as well. 
Aspiring medical assistants prefer to enrol in the medical assistant training program for a flourishing career. To know more about the medical assistant training program, connect with the MedAssistantEDU experts. 
<!- mfunc feat_school ->
Featured Programs:
Sponsored School(s)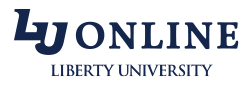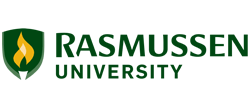 <!- /mfunc feat_school ->