<!- mfunc feat_school ->
Featured Programs:
Sponsored School(s)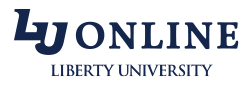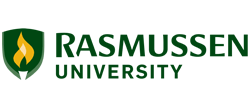 <!- /mfunc feat_school ->
California's medical assistants come with a skillset that makes them experts of both administrative and clinical tasks, and on any given day, they may be arranging hospital admissions and laboratory services, answering phones, greeting clients, or helping the physician during an exam.
Thanks to their education and training, these allied health professionals are prepared to take on whatever the day may bring. That's good news here, where the California Employment Development Department projects a 5.5% surge in the demand for medical assistants between 2019 and 2021, building the workforce to well over 100,000 professional MAs.
Sponsored Listings
With massive health systems like Oakland's Kaiser Permanente and LA's Cedar-Sinai leading the charge, the Golden State should see about 13,780 openings here annually due to a combination of job creation, retirements, and job turnover as current MAs advance or transition to new roles.
If you're ready to join their ranks and become part of California's healthcare industry, here are the steps you'll need to take:
The Medical Board of California defines medical assistants as unlicensed individuals who perform non-invasive routine technical support services under the supervision of a licensed:
Nurse midwife
Nurse practitioner
Physician assistant
Physician/surgeon
Podiatrist
In California, medical assistants are always required to work under direct supervision of a licensed medical professional when performing technical support services of any kind.
---
Step 1. Receive Training Recognized by the Medical Board of California
While the Medical Board of California does not license or register medical assistants, it does require employers to ensure medical assistants have received the proper training.
That means that upon getting hired your employer must verify that you've completed one of the following recognized courses of training:
Direct training under a licensed physician or podiatrist; or under a registered nurse, licensed vocational nurse, physician assistant, or qualified medical assistant
OR
Training in a secondary, post-secondary, or adult education program in a public school authorized by the Department of Education; in a community college program, or in a post-secondary institution approved or accredited by the Bureau for Private Postsecondary and Vocational Education within the Department of Consumer Affairs
For most medical assistants, training means completing a formal course of education through a certificate, diploma, or associate degree program. In this field, programs earn accreditation through either the Commission on Accreditation of Allied Health Education Programs (CAAHEP) or the Accrediting Bureau of Health Education Schools (ABHES).
Choosing an accredited program not only ensures that the program comes with the education and training necessary for you to serve as a competent, entry-level medical assistant, but it also helps prepare and qualify you for national certification in the field.
In California, there are currently 16 CAAHEP-accredited medical assistant programs and 35 ABHES-accredited medical assistant programs.
While all three types of accredited programs – certificate, diploma, and associate degree – includes a similar course of education and training in medical assisting, you'll be able to complete a certificate or diploma in much less time (10-12 months vs. 2 years) than an associate's degree.
However, many medical assistants and employers agree that the extra year spent earning an associate's degree is time well spent, as the general education courses in a degree program are great at producing medical assistants with stronger written and verbal communication skills – a must when performing front end office duties and a valuable skillet among employers.
And if your career plans include earning your bachelor's degree at some point, an Associate of Science (AS) degree will get you there faster, as most of the courses in these programs are transferrable to bachelor's programs in a wide variety of areas like medical administration, nursing, and medical technology. Associate of Applied Science (AAS) degrees are also widely available, the only difference being that they are strictly designed to provide a very focused and practical course of training for career preparation so they don't typically work as transfer degrees.
Review the Editor's Choice best medical assistant associate, certificate, and diploma programs
---
Step 2. Earn Medical Assistant Certification
State and/or national certification is not a requirement to practice as a medical assistant in California, but it sure doesn't hurt to earn one or more of these designations.
State/national certification not only positions you as an expert in your field, it may also be requirement of your employer and/or employer's malpractice insurance carrier, even if the state of California doesn't strictly require it.
In California, the Medical Board offers a state certification for medical assistants:
The CCMA Exam
The California Certifying Board for Medical Assistants exam is offered through Pearson Vue testing locations year-round. The exam consists of the following testing areas:
Basic
Administrative
Clinical
As a new applicant, you must take and pass the Basic examination and either the Administrative or Clinical specialty exam to earn certification.
You can download the application to take the CCMA exam here.
You can also earn certification as a CCMA-C (Clinical) medical assistant. To earn this specialty certification, you'll need to provide proof of training in venipuncture and/or injections.
This training, which you may have completed through your employer or through your accredited medical assisting program, must include the following:
10 clock hours of training in performing skin tests and administering injections; OR
10 clock hours of training in skin puncture and venipuncture for the purpose of withdrawing blood; AND
Satisfactory performance by the trainee of at least 10 each of subcutaneous, intramuscular, and intradermal injections and 10 skin tests, and/or at least 10 skin punctures and 10 venipuncture
If you will administer medication by inhalation, you must also receive at least 10 clock hours of training in the administration of medical by inhalation.
All this training must include instruction and demonstration in:
Anatomy and physiology pertinent to the procedures
California law and regulations regarding medical assistants
Choice of equipment
Emergency procedures
Hazards and complications
Patient care following treatment/tests
Proper technique, including sterilization
Once certified as a CCMA-C, you can administer medications by subcutaneous, intramuscular, and intradermal injections, perform skin tests, and perform skin puncture or venipuncture for the purposes of withdrawing blood. However, in every instance, a licensed physician or podiatrist (or another appropriate licensed individual) must verify the correct medication and dosage.
Eligibility Requirements
Before you can take the CCMA examination, you'll need to come prepared with a current CPR certification and provide proof that you meet at least ONE of the following requirements:
Be currently employed as a medical assistant by a licensed podiatrist or physician in the U.S.
Have been employed as a medical assistant for at least 2 of the previous 5 years
Have graduated from a medical assisting program through an accredited U.S. institution within the last year
Be currently employed as a medical assistant instructor in an accredited U.S. institution
Have received U.S. Military training
You may also choose to earn national certification through one of the national certifying bodies:
Both of these national certifications require earning eligibility through education and/or experience and taking and passing a national certification examination.
---
Step 3. Find a Medical Assisting Job with One of California's Top Employers
Connecting with others in the field and staying current on the latest happenings in the profession is best achieved through membership in a professional association, such as the California Society of Medical Assistants.
<!- mfunc search_btn -> <!- /mfunc search_btn ->
One of the best ways to land a job you'll love is by checking out opportunities through the state's biggest physician practices and clinics, such as:
Kaiser Permanente Medical Group, Oakland
UCLA Medical Group, Los Angeles
EMCARE Nationwide, Santa Barbara
Palo Alto Medical Foundation Clinic, Santa Cruz
UC Davis Medical Group, Roseville
California Emergency Physicians, Pomona
UC San Diego Medical Group, San Diego
2019 job growth projections from the California Employment Development Department are aggregated through the U.S. Department of Labor-Sponsored resource, Projections Central. Employment conditions in your area may vary. 
All salary and employment data accessed July 2020.
<!- mfunc feat_school ->
Featured Programs:
Sponsored School(s)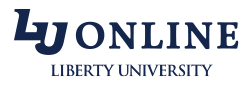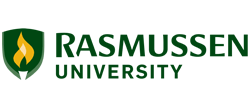 <!- /mfunc feat_school ->