<!- mfunc feat_school ->
Featured Programs:
Sponsored School(s)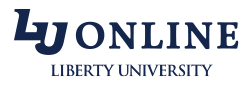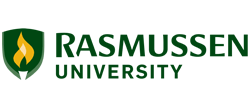 <!- /mfunc feat_school ->
A well-run and efficient office within a medical practice, clinic, or other healthcare setting is vital to the practice's success and the quality of the healthcare services they provide. Medical administrative assistants, the individuals behind the desk and behind-the-scenes, provide the administrative support necessary to ensure that all patients receive the highest quality of care and service.
A medical assistant is the backbone of a doctor's office. With strict time constraints and numerous patients to handle, an office would crumble without this individual's levelheaded nature and professional demeanor. The duties of a medical assistant are far-reaching, but each task played an important role in keeping everything running smoothly.
Sponsored Listings
The Roles and Duties of the Medical Administrative Assistant
Medical administrative assistants also referred to as medical office assistants, may be responsible for all office duties, including accounting, billing, charting, medical transcription, patient scheduling, and filing insurance claims. These medical support professionals are typically the first contact with patients, greeting them and taking initial information, including contact and insurance information.
As the name suggests, medical assistants assist doctors and other healthcare staff in providing medical services to patients. This individual's job is to make sure that each patient receives the treatment they need, without any hiccups along the way.
As health care services are increasingly outsourced to avoid expensive hiring processes and staffing costs, medical administrative assistants may be asked to take on additional duties such as data entry and computer maintenance, transcription services, and customer service.
Other typical duties of a medical office assistant include:
Managing and updating patient records

Greeting patients

Making appointments

Maintaining the front desk and reception areas

Performing general accounting and billing services

Transcribing treatment notes

Arranging for patient hospitalization

Processing insurance forms

Overseeing office and medical supplies inventory

Managing email and mail traffic

What does a medical administrative assistant do in a hospital?
In large settings, such as hospitals, the role of the medical office assistant is likely to be specialized. For example, one or more medical office assistants may be responsible for accounting and record-keeping, while another medical assistant may be solely responsible for insurance billing. However, it may differ in specific settings in which a medical assistant takes and transcribes dictation, types correspondence, compiles case histories, verifies insurance information, performs administrative duties in the clinical laboratory and other hospital areas.
What does a medical administrative assistant do in a clinic pr private practice?
A medical assistant in private practice typically does administrative work similar to that of his or her counterparts in hospitals. Although the setting is different, the tasks are similar. The other significant difference is that it runs during regular business hours. This means employees have a more predictable schedule, with more holidays off and most shifts ending before dinner.
Medical office assistants in clinical settings may handle patient traffic for wellness appointments and special screenings, working a more predictable and organized routine.
In smaller settings, such as physician practices, medical office assistants are less likely to have clearly defined roles. These medical support professionals handle any number of administrative tasks throughout the day.
An efficient and organized medical office, hospital department, or ambulatory care center relies on superb medical office assistants who ensure that the business operates efficiently with minimal interruption of the physician's day. Because medical office assistants are often the first point of contact between a patient and the medical office, they must be pleasant, friendly, and well-mannered. As such, medical office assistant jobs require excellent written and oral communication skills.
If the office assistant is to be a patient advocate, he or she must demonstrate excellent problem-solving and decision-making skills. Medical office assistants should also possess exceptional customer service skills because they often work with patients directly while serving as the first point of contact for other business aspects such as patient scheduling and billing.
Medical office assistant jobs also involve possessing excellent phone etiquette. They must always remain calm and friendly to patients, even those who are stressed, anxious, or challenging to manage. Further, because much of the work of medical office assistants are now performed using computer systems, these jobs involve being proficient with technology.
A successful medical office assistant also possesses a solid understanding of:
Medical terminology

Industry software applications

Accounting procedures

Insurance billing procedures

Medical ethics and laws
Requirements to Become a Medical Office Assistant
Due to the complexities of the healthcare industry and its related technology, many practices and healthcare facilities demand medical office assistants who have completed a medical assistant training and education program, or medical administrative assistant programs, instead of standard office support worker programs.
Many medical offices and healthcare facilities require medical office assistant certification at the graduate level. You must have excellent communication skills, work in a fast-paced environment with interruptions and possess strong organizational skills. Medical administrative assistants also need to process a large amount of data, prioritize information and multitask on multiple projects simultaneously.
<!- mfunc search_btn -> <!- /mfunc search_btn ->
Although a general medical assistant program at the certificate, diploma, or associate degree level provides a comprehensive education in both the clinical and administrative aspects of the medical assistant profession, individuals who want to focus their careers solely on medical administration may choose to complete an accredited medical administrative assistant program.
This type of medical assistant program is therefore focused on topics such as:
Medical terminology

Medical law and ethics

Interpersonal professional communications

Anatomy and physiology for medical offices

Office accounting

Medical office procedures

Software applications

Healthcare coding

Medical transcription
Students in a medical administrative assistant program also often receive instruction in:
Medical malpractice and medical practice specialities

Medical records management

Confidentiality of the medical record

Personnel management and communication

Fraud abuse and compliance

Documentation and risk assessment

Technology in the healthcare environment

Responsibilities of the office manager

Abbreviations and symbols used in the medical office

Medical accounting, financial statements, cost analysis, and budgeting

Patient bill of rights and confidentiality

Professional fees, billing and collecting procedures, credit arrangements

Speciality office responsibilities

Office policy and procedure manual

Ordering supplies and equipment

Federal and state regulations

Medical emergencies
Following the completion of a medical office assistant program and an externship, the next logical step for many aspiring medical office assistants is to pursue national certification as a Certified Medical Administrative Assistant (CMAA) through the National Healthcareer Association.
Other recognized credentials for medical office assistants include the American Association of Medical Assistants, Certified Medical Assistant credential and the American Medical Technologists, Registered Medical Assistant (RMA).
You are not the first person to wonder, "What does a medical administrative assistant do?"   
When people from the general public think about medical assistants, they imagine a person who follows a doctor and takes notes.   This may have been true in the past, but it doesn't describe the duties of a modern medical assistant at all. Rather than just taking notes, your job is far more complex, so you need to make up your mind before starting with this role. However, you can be rest assured that if you choose this role, a medical facility will benefit from you being a part of it.
Defining who is a Medical Administrative Assistant
If you are thinking of becoming a medical administrative assistant, you need to know that there is no easy way to define such a role. It has such significant variation, and the range of possibilities is quite broad. To understand this better, read on:
A medical administrative assistant can work in almost every part of the business side of medicine, whether it be acute care or primary care. You might find yourself working as an administrator at a doctor's private practice, as an office manager for a small clinic, as a patient coordinator in a large hospital ward or even handling medical billing and coding for several doctors. Most people think about these roles as being done by receptionists – which they often are – but they can be more than just answering the phone and directing calls.
With these roles, the medical administrative assistant might be required to coordinate laboratory tests for patients, register new patients, make appointments, order medications including supplies needed for their administration, liaise with insurance companies, or prepare the information they need to pay doctors' bills. You will also need to schedule a patient follow-up visit and handle other similar tasks. Apart from all this, you may also be responsible for filing medical records, filling out insurance forms, updating spreadsheets according to patient status changes, etc.
So as you can see, there are many things that a medical administrative assistant does, which makes it one of the most varied jobs in existence today. Since people often apply for this job without having a clear idea of what it involves, you should research the internet before applying. Doing this will give you an insight into the environment and the role so that you can see if it's right for you or not.
Medical Office Administration Jobs
Medical Office Administration jobs are an excellent way for people to work in the medical profession without going through the long process of applying for a nursing or dental degree. These positions are open to at least 2 years of the college experience, though many openings are available even to those with no college education.
There are some prerequisites for these jobs. However – all applicants must be proficient in basic computer skills, including knowledge of Internet browsers and email clients; typing skills would be an advantage but are not necessary. All applicants should also have good written and verbal communication skills since they will often engage with patients over the phone daily. They may also need some knowledge of medical terminology or even CPR certification if they'll be working directly with patients.
A day in the life of a Medical Administrative Assistant 
Since medical administrative assistants are often seen as 'lower levels of medical staff, they often find themselves doing more menial tasks. However, this is not always the case – for some people, these are the most exciting part of their day.
From here on, the level of responsibility depends on your employer's policies – some might ask you to book appointments while others would assign that role to an existing staff member. For example, a front desk or receptionist position might require you to answer phone calls and greet patients when they arrive for their appointments. This will change according to how busy your office is, so it's best to check before making assumptions about anything.
<!- mfunc search_btn -> <!- /mfunc search_btn ->
Another job associated with this role might be processing payments from patients. This usually involves taking information regarding the payment method and the amount paid, then sending it to billing departments to add it to existing records. It's also expected that you will be good at filing medical claims.
Apart from these basic tasks, some places where medical administrative assistants get involved with scheduling appointments for patients. These might involve arranging transportation for homebound people who need regular treatments or even coordinating lab tests to proceed promptly with other aspects of their treatment plan.
Another role that is sometimes assigned to medical administrative assistants is liaising with insurance companies to collect payments owed by patients or their employers. If your employer provides services for several doctors, you may end up doing the same thing with them.
There are some positions where medical administrative assistants are assigned to carry out more specialized tasks, which people would typically do at higher levels of medical staff. For instance, they may have to handle complaints filed by patients or even deal with lawsuits that have been launched against the organization.
However, it is essential to note that these positions may not be available to everyone – many of them require extensive knowledge about insurance claims and legal matters, so you might need a degree to apply. Some also require the applicant to have studied finance or business management during their college years.
Because there are so many different types of roles for medical administrative assistants, it's wise for you to ask your employer directly about what they expect from someone in your position. While the above list is by no means exhaustive, it covers some of the critical roles that would usually be associated with this type of job.
<!- mfunc feat_school ->
Featured Programs:
Sponsored School(s)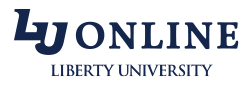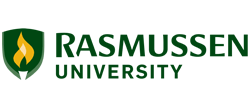 <!- /mfunc feat_school ->