<!- mfunc feat_school ->
Featured Programs:
Sponsored School(s)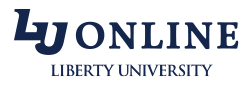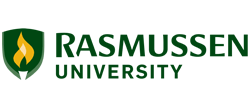 <!- /mfunc feat_school ->
Medical assistants are vital members of physician-led teams. They keep medical offices and other medical centres running smoothly. They ensure that all matters related to patient education, medical orders, lab tests, prescriptions, and insurance billing, are organized and addressed.
A medical assistant's primary role is to support the doctor and other health care team members. Administrative duties, such as scheduling appointments and filing insurance claims, are also part of this job. Medical assistants may work in various settings, including physicians' offices, clinics, hospitals or other healthcare facilities. 
State licensure is typically required, and certification through a credentialing agency is always preferred. Responsibilities vary according to the assistant's experience and the policies of their place of employment. Here are some general guidelines for responsibilities common to most medical assistants.
Sponsored Listings
A Typical Day In The Life Of A Medical Assistant
Most days are spent performing administrative duties and clinical tasks that support the doctor's schedule and patient care. The day may start with a morning check-in with the doctor, answering phones and greeting patients. You may also perform clerical duties such as filing insurance claims or appointments. 
Primary responsibilities on a day-to-day basis for a medical assistant would include:
Preparing instruments and equipment for procedures (such as sutures, sponges, gauze) by assembling, sterilizing and packaging them.

Preparing room, equipment and patient for examination or treatment by taking vital signs (pulse, temperature), arranging the patient's belongings and helping the doctor with the positioning of patients during procedures.

Preparing laboratory specimens for analysis in the lab. These can include blood collection tubes and cultures as well as urine samples.

Performing phlebotomy, the drawing of blood for lab work.

Collecting and processing specimens such as urine and stool specimens. 

Reporting results to patients or doctors verbally if tests are performed in house or by relaying information from health records to appropriate parties as necessary.

Preparing various forms for insurance billing such as patient accounts, referral forms and pre-certification forms.

Handling medications such as counting, recording the number of doses given to patients or doctors and explaining how to take medications. This may also include administering injections or IVs under direct supervision from a doctor. 

Disposing of hazardous waste such as needles and expired drugs according to policy guidelines.

Preparing and restocking exam rooms for the next patient.

Tracking doctor's schedule by updating written or electronic charts, checking lab results and responding to messages in voicemail. 

Regularly keep equipment clean by wiping down surfaces that come into contact with patients, such as counters, bed rails, and chairs.

Reporting any issues or concerns to the doctor or clinic manager.

Advising patients on how to care for themselves based on their condition and testing results. 

Helping with clerical duties such as completing insurance forms, filing paperwork or typing letters. 

Maintaining inventory of supplies in the exam room, stock area and office by checking supply levels according to inventory sheets.

Preparing outgoing mail such as reminder postcards to patients and sending completed claim forms or release of information forms to insurance agencies. 

Completing other duties as assigned, for example, providing transportation for disabled patients, handling paperwork related to payment plans or assisting with presentations at community events.
Find Medical Assistant Career Info by State
Medical Assistant Job Duties
The work of these allied medical professionals is multifaceted and vital to the success of a physician practice. The American Association of Medical Assistants (AAMA) recently conducted an occupational analysis in which they isolated the job responsibilities/duties that Certified medical assistants (CMAs) most frequently perform:
Adhering to all confidentiality principles and laws

Communicating with a large variety of individuals (and adapting that communication as needed)

Respecting patient diversity regarding culture, race, religion, age, gender, economic status, etc.

Remaining professionals regarding all patient and professional interactions, either written or face-to-face

Remaining in compliance with all safety and risk management procedures

Ensuring a high level of effective interaction with staff and patients to optimize workflow efficiency

Maintaining accurate patient records

Practising standard precautions

Documenting patients, observations, and clinical treatments

Ensuring that all care is provided within ethical and legal boundaries

Identifying consequences of failing to understand the scope of their practice
Although specific medical assistant job duties may vary according to the size and speciality of the medical procedures they work for, a general medical assistant job description will likely include the following :
Reporting directly to a physician, clinical coordinator, or practice administrator

Performing medical procedures and tests under the direct supervision of a physician or physician assistant

Assisting physician exams and tests

Measuring and recording vital signs, including:

Blood pressure

Pulse

Temperature

Weight

Height
Interviewing patients

Instructing patients on medication administration, diet, exercise, and other physician-directed orders

Keeping accurate patient records and ensuring that all related reports, information, and lab results are filed and organized with their patient records

Keeping exam rooms stocked with adequate medical supplies and instruments

Preparing examination rooms between patients

Sterilizing medical instruments

Answering phone calls from patients, physicians, and pharmacies

Calling in prescriptions and prescription refills

Maintaining accurate logs regarding office supplies and equipment
In some states, medical assistants may perform certain procedures, such as blood draws, ultrasounds, and echocardiograms, while in other states, these procedures cannot be performed. Generally speaking. However, it is up to the discretion of the physician or office administrator regarding the duties and responsibilities of its staff of medical assistants.
Required Knowledge and Skills
Medical assistant jobs require knowledge of the healthcare field, the medical speciality of the office or centre in which they work, and medical terminology. They must also have exceptional people skills, good grammar and spelling; excellent phone etiquette; a high degree of professionalism; and top-notch organizational skills, including the ability to multi-task.
<!- mfunc search_btn -> <!- /mfunc search_btn ->
The AAMA reports that most of today's employers seek medical assistants who have completed a degree or certificate program accredited by the Commission on Accreditation of Allied Health Education Programs (CAAHEP), the Accrediting Bureau of Health Education Schools (ABHES), or the Committee on Accreditation for Ophthalmic Medical Personnel.
Further, many employers seek national certification from such recognized associations as:
The American Association of Medical Assistants

The American Society of Podiatric Medical Assistants

The American Medical Technologists

The Joint Commission on Allied Health Personnel in Ophthalmology
One of the most recognized certifications is the Certified Medical Assistant (CMA) through the American Association of Medical Assistants. The CMA designation indicates that the medical assistant has graduated from a recognized medical assisting program and has passed the CMA certification examination.
The CMA certification examination assesses candidates in three major areas: general medical knowledge, administrative knowledge, and clinical knowledge.
Qualities of an Outstanding Medical Assistant
Today's employers often seek medical assistants who possess more than just the proper degree or certification. Some of the most widely sought after traits of outstanding medical assistants include:
Excellent communication skills:

 Medical assistants must be able to convey a physician's medical terminology to patients in a way that they understand. They must also ensure that all information – whether from a patient, physician, or insurance company – is transmitted with a high degree of accuracy.

Excellent listener:

 

One of the most critical traits of medical assistants is their listening skills. Medical assistant jobs often involve listening carefully to everything from instructions and requests from physicians to the concerns and needs of patients.

Compassionate/Empathetic:

 Compassion in the medical field is essential, particularly when patients are in need of comfort and support.

Adaptable:

 A medical assistant's job may vary from one day to the next or from one minute to the next. Therefore, the organization is vital, the ability to multi-task is a must, and adaptability is essential.

Stress Tolerance:

 A physician's office may be a very hectic environment at times. From patient care and scheduling to insurance billing and physician demands, medical assistants must be able to handle the everyday stressors that may accompany this profession.

Integrity:

 Handling privileged information, ensuring confidentiality, and respecting a patient's privacy are vital components of being a top-notch medical assistant. In addition to understanding and adhering to the HIPAA Privacy Rule, which is paramount to the profession, medical assistants must employ a high degree of integrity when dealing with sensitive situations and documents.
<!- mfunc feat_school ->
Featured Programs:
Sponsored School(s)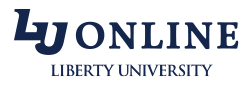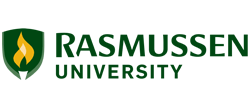 <!- /mfunc feat_school ->