<!- mfunc feat_school ->
Featured Programs:
Sponsored School(s)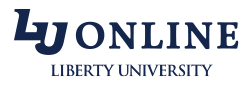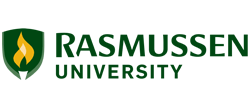 <!- /mfunc feat_school ->
Who Is A Medical Assistant?
Medical assistants are the basic healthcare units and vital key members of any healthcare unit. They ensure that all administrative and clinical tasks, like lab tests, prescriptions, patient education, etc., are completed for the smooth functioning of a medical facility.
The primary job responsibility of medical assistants revolves around providing support to the team in all scenarios. Depending upon the working facilities like physician's offices, clinics, hospitals, or other healthcare facilities, medical assistants have to fulfill several job responsibilities.
AAMA (American Association Of Medical Assistants) predicts increased demand for skilled medical assistants in the U.S. due to several factors like-
Transformative technological advances in the medical sector

An increasing number of the elderly population due to better life expectancy and baby boomers generation

An increase in the number of outpatient care facilities and physician's office
Job Responsibilities Of A Medical Assistant
A medical assistant has bright and better career prospects. A total of 725,000 medical assistants were working in the U.S. in the year 2019. This number is expected to increase up to 19%  by 2029. Experts predict that healthcare facilities will continue to thrive and expand, gradually increasing the demand for skilled and qualified medical assistants at the facility.
The job responsibilities of the medical assistants are-
Administrative duties of medical assistants may include:
Answering telephones

Arranging for hospital admissions

Arranging for lab services

Entering and updating patient records

Filling out insurance forms, billing

Greeting patients

Scheduling appointments

Using computer software programs
The clinical duties of medical assistants may include:
Assisting physicians during a patient examination

Authorizing prescription refills

Changing patient dressings, removing sutures

Drawing blood and collecting lab specimens

Helping patients understand medical treatments and therapies

Interviewing patients, asking questions about their medical histories

Preparing medical therapies and administering them under the direction of a physician

Preparing patients for examinations

Providing direction, support, and counseling regarding patient administration of medical therapies and medications

Serving as a patient liaison

Taking patient vitals
Prerequisite For Becoming A Medical Assistant
To become a certified medical assistant, candidates need to fulfill the eligibility criteria. To answer how to become a certified medical assistant, aspiring candidates can get their credentials through certification, diploma, or an associate degree. Employers also prefer medical assistants to have a formal education. 
<!- mfunc search_btn -> <!- /mfunc search_btn ->
The formal education can last from 10 months to 2 years, depending upon the course. The candidate can apply in junior colleges, vocational-technical schools, traditional campuses, online universities, and colleges for formal education. 
After understanding how long it takes to become a medical assistant, candidates can enroll in an accredited institution most suitable for their career.
The medical assistant training school must be accredited by the nationally recognized certifying body, such as Allied Health Education Programs (CAAHEP) or the Accrediting Bureau of Health Education Schools (ABHES).
Medical assistants can pursue different nationally accredited certification courses and pass the certification exam to get their credentials. 
Depending upon the eligibility criteria, the aspirants can apply for the exams conducted by the following authorities-
Depending on the work facility, the medical assistants must undergo training for some specific job responsibilities. At the same time, the state of the healthcare facility might dictate what kind of job duties a medical assistant can perform. 
Medical assistants must go through the job description, working hours, and state restrictions described by the employer before starting the job.
How To Become A Certified Medical Assistant
An employee does not necessarily need credentials to become a medical assistant. However, many employers are making it an eligibility criterion for working at their facilities. Adaptable medical assistants understand the significance of credentials. They try to figure out how to be a medical assistant with nationally accepted credentials. 
The steps to becoming a medical assistant are minimal. To become a medical assistant, the candidate must complete the educational program and earn their professional certification.
#1- Enroll in a school– Candidates need to enroll in an accredited medical assistant training school. The candidates can choose the type of program they would like to pursue depending on their interests and investments. 
Candidates planning to pursue higher studies prefer to get an associate degree for a solid foundation. It takes two years to complete an associate degree. 
At the same time, candidates planning to enter the workforce quickly prefer to go through short-term courses like certificates and diplomas lasting 9 to 12 months.
#2- Complete the externship– Aspiring medical assistants complete their apprenticeship at a healthcare facility across different departments. How long is medical assistant training depends on the course in which candidates are enrolling.
Externships allow candidates to apply theoretical knowledge in a practical setting and experience a work environment where they learn under supervision. 
During the internship, the medical assistants learn networking, build their skill set and gain practical experiences. 
#3- Get the certifications– The medical assistant has to pass the nationally certified medical assistant examination to earn the credentials. The examination contains questions from different domains to test the knowledge and practical experiences relevant to the medical assisting job. After passing the exam, candidates can add their credentials to their resumes and initiate the job application.
Job Profile Of A Medical Assistant
Depending upon the credentials and job responsibilities, medical assistants can work in different facilities. Some standard work settings include-
Unique settings like Optometric and Gynaecology clinic

General physician's office

Occupational health centres

Hospitals (outpatient surgery centres, emergency departments)

Nursing homes (geriatric medical services, long-term care)

Veterinary hospitals (veterinary medical practices, animal hospitals)
Qualities Of An Outstanding Medical Assistant
Medical assistants are the multi-taskers in an organization. They are the first point of contact for patients, relatives as well as the healthcare staff. Owing to the diverse role, employers prefer hiring the medical assistant having the following traits-
A medical assistant must have excellent communication skills to describe the medical terminology to relatives and patients in an effective way.

A medical assistant must be an active listener to understand the patient's and physician's requests to perform the task and pass the information further.

Compassion and empathy are crucial in the job role of a medical assistant as they often provide comfort to the patients and their relatives. 

A medical assistant should be flexible to take up several roles depending upon the work settings. Adaptability and efficiency are the core skills of a medical assistant.

Healthcare settings are unpredictable and have a high-stress quotient. A medical assistant must be calm and composed in all situations while carrying the administrative and clinical duties.

Healthcare settings have patient's sensitive information that can be used for ill motives. A medical assistant must ensure that the data is safe and never gets compromised in any situation. Having updated records also help with treatments and claiming health insurance.
Benefits of Being Certified
Medical assistants don't necessarily need a certificate to work, but credentials are always preferred. Employers are also encouraged by the healthcare association to employ accredited medical assistants. 
There are many reasons why medical assistants prefer getting certified for the following reasons-
Better job opportunities than non-certified colleagues

Shows dedication and seriousness of a candidate towards the profession

Better pay and higher growth rate in an organization

Opportunity for advancement in career

Improves the brand value of an employer

National healthcare authorities are motivating employers to hire certified medical assistants specifically

At many labs and clinics, only certified medical assistants are allowed to manage the records and perform clinical procedures

Having a certification attests to a medical assistant's quality of education and skill set as per the industry standards.
How Much Does A Medical Assistant Make
As per expanding healthcare sector, medical assistants are always going to be in demand. The medical assistant's salaries can vary depending upon the industry. According to BLS reports, the median annual wage of medical assistants is $35,850, and the top 10% earned more than $50,580.
Medical assistants work in the primary healthcare sector, which is gradually advancing. BLS predicted the healthcare sector to grow by 19% in upcoming years. The growth is comparatively higher than in other industries. 
How much a clinical medical assistant makes depends on the location and working hours in different parts of the U.S., and living expenses.
Choosing A Medical Assistant Certificate Or Associate Degree Program
Medical assistant certification and associate degree are the primary options for candidates who want to pursue their careers as certified medical assistants. Candidates can go through the table below to understand how long is medical assistant school and choose to go with a certification or an associate degree.
| | |
| --- | --- |
| Certification | Associate degree |
| Certification lasts for one year or less | A degree has a longer timeline of 2 years for completion |
| The course focuses on the practical skills of medical assistants so that they can  enter the workforce quickly | Associated degrees focus on general and practical skills that make the foundation for higher education in the future |
| In 1 year of studies, the candidate usually earn about 35 credits | In 2 years of study, candidates can earn up to 90 credits |
| Certification can be earned through vocational/technical schools, hybrid courses, or a traditional classroom setting. Externships are often coordinated in the community healthcare facility | The associate degree program is offered in community colleges. The program can be online, hybrid, or through a traditional classroom setup. The internship can be completed at the college or local employer's facility collaborating with the institution |
| The expenses are less, and candidates can enter the workforce quickly | Credits earned during associate degree can be forwarded if a medical assistant want to pursue higher education |
How Many Hours Does Medical Assistant Work
The working hours of medical assistants depend upon the work settings. Medical assistants often have different shifts and, at times, work on holidays and weekends as well. At the same time, some medical assistants have fixed office hours because of the job responsibilities and occupational culture. 
How To Become A Certified Medical Assistant Without Going To School?
Graduating from high school or getting an equivalent diploma is a minimum requirement to get the medical assistant certification. A candidate can work under an employer and receive medical assistant training on the job. 
<!- mfunc search_btn -> <!- /mfunc search_btn ->
However, the employer is likely to advise the candidate to get the certification. Similarly, being non-certified can make it harder to find a job based on experience.
A non-certified medical assistant might want to boost their credibility and upskill themselves. Here are some ways to do it-
Attend conferences-

Conferences are a great place to gain new skills and insight into healthcare updates. Medical assistants can significantly enhance their knowledge by attending conferences while building the network. Having conference details on a resume displays a candidate's dedication to the profession.

Take subject matter classes-

Medical assistants can enhance their knowledge by taking

advanced anatomy/ physiology/ biology classes/ classes in caring for the elderly and adding it to their resume.

Read professional journals-

The professional journals offer competency tests for candidates after the release. As a non-certified medical assistant, this can be a way to expand knowledge and display competency. These learning opportunities are called as CEUs. certified medical assistants need to have a specific number of CEUs every year.
With the shifting trend in healthcare and more opportunity, the best way to keep up with the professional demands would be to get certified by enrolling in an accredited medical assistant training school.
<!- mfunc feat_school ->
Featured Programs:
Sponsored School(s)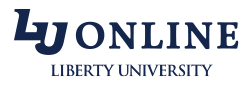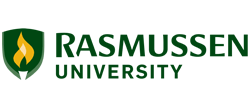 <!- /mfunc feat_school ->