<!- mfunc feat_school ->
Featured Programs:
Sponsored School(s)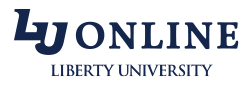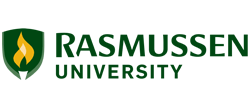 <!- /mfunc feat_school ->
As important healthcare support professionals in ambulatory clinics, physician offices, and similar settings, medical assistants are tasked with a host of clinical and administrative responsibilities. As such, these healthcare professionals must meet specific employment requirements to ensure that they can perform the job of a medical assistant competently:
Education Requirements

Certification Requirements

State Requirements

Job Requirements
The demand for qualified medical assistants in the healthcare industry is expected to increase significantly in the coming years, as per the Bureau of Labor Statistics. This is attributable to the increasing number of patients using ambulatory care services, which happens to be a service provided by medical assistants. At present, there are over 710,200 medical assistants employed across the country, with a mean annual wage of $ 36,930, with California, Texas, and Florida being the states that hire the most number of medical assistants.
Sponsored Listings
Education Requirements
The educational requirement for aspiring medical assistants is a postsecondary non-degree award, such as an associate's degree or diploma. The duration of these programs can range from 6 to 24 months, with the most common option being the 2-year program, and are offered through junior colleges, vocational-technical schools, and traditional campus-based and online universities and colleges. The curriculums for these courses are designed to provide students with in-depth training in clinical procedures and diagnostics, administrative policies and procedures, patient care standards, confidentiality protocols, and billing systems. In general, employers expect medical assistants to be prepared with a formal education in medical assisting.
When pursuing an education in medical assisting, it is worth considering programs accredited by a nationally recognized certifying body, such as Allied Health Education Programs (CAAHEP) or the Accrediting Bureau of Health Education Schools (ABHES).
A comprehensive medical assisting program is comprised of three distinct segments: administrative, clinical, and externship.
Externships are often performed at approved healthcare facilities. Most programs are designed to prepare students to take one or more nationally recognized certification exams, such as the Registered Medical Assistant (RMA) or the Certified Medical Assistant (CMA).
Pursuing a degree in an allied healthcare field such as nursing, pharmacy, clinical therapy, and dentistry can provide aspiring medical assistants with access to knowledge and expertise that can be applied to the entire spectrum of clinical procedures.
Although national certification is not a requirement across the board for medical assistants, many find that holding a national credential expands their career options. Further, some states require medical assistants who perform specific medical tasks to hold some type of nationally recognized credential.
National certification allows medical assistants to demonstrate advanced comprehension and expertise in medical assisting while also signifying a commitment to the profession and continued professional development.
Medical assistants may choose to pursue several national certifications, which usually includes meeting specific eligibility requirements and taking and passing a related examination:
State Requirements
Depending on employer or state requirements, medical assistants are often required to undergo training to perform specific duties. For example, the Medical Board of California requires medical assistants in California to undergo training before they can administer medication by intramuscular, subcutaneous, and intradermal injections or perform venipuncture or skin punctures. Requirements include at least 10 clock hours of training and satisfactorily performing at least 10 of each type of injection or skin test under close instructional supervision.
On the other hand, states may detail what types of tasks medical assistants cannot perform. For example, in Montana, medical assistants are not permitted to perform invasive procedures, including injections (other than immunizations), unless they are under direct, onsite supervision of a physician or podiatrist. They are also not allowed to administer blood products by IV.
Job Requirements
The job of a medical assistant has many responsibilities and duties to perform in the medical office environment. They must be able to work with patients, provide financial support for records and data entry, and have specific education to become an effective member in the healthcare field.  
Medical assistants are project-oriented individuals who are responsible for a variety of duties in an office setting. They must be able to multitask and work under pressure and communicate and interact with patients to their best ability.
<!- mfunc search_btn -> <!- /mfunc search_btn ->
Since positions such as medical assistants are so crucial to the overall success of a healthcare facility, many schools have taken the initiative to create programs for students that will help them gain the necessary skills and experience required in this position.  
Job requirements for medical assistants, although they may vary based on the practice speciality or the size of the practice, are generally required to accomplish the following job duties:
Perform administrative tasks, such as bookkeeping procedures and insurance claims processing

Establish and maintain patient records

Perform clinical tasks, including sterilization techniques, specimen collection, diagnostic testing, vital signs, and patient care

Communicate with diverse patients regarding disease prevention, health maintenance, community resources, and physician instructions

Maintain model professional conduct and appearance in multicultural workplace settings

Assist with patient procedures and in-office surgical procedures
Medical assistants must handle several administrative duties, such as appointment scheduling, medical correspondence, medical billing and coding, medical transcription, and managing electronic records. Clinical duty requirements often include assessing and interviewing patients, performing basic in-office procedures, administering medicine, and sterilizing supplies and instruments.
Beyond clinical and administrative expertise, many employers require medical assistants to possess specific traits, all of which undoubtedly help them excel in their profession:
Analytical Skills – Analytical skills are a must for medical assistants, as they allow them to better understand medical charts, billing, insurance billing, and medical coding.
Detail-Oriented – Detailed oriented medical assistants are always in demand, as detailed, accurate patient records are vital to any physician practice.
Compassion and Empathy – Patience, understanding, and empathy are excellent skills for medical assistants to possess. They are responsible for interacting with patients and communicating in a way that makes patients feel at ease.
Technological Savvy – Medical assistants should be proficient with computers, as they are responsible for filing patient records and sending emails.
Ability to Work with Others – Medical assistants must always be prepared to work in a team environment in any healthcare setting. They may also need to have effective communication skills when speaking with patients.
Honesty and Integrity – Medical assistants should be honest and trustworthy, as patients trust their healthcare providers to provide the best care possible. To uphold this standard, medical assistants must embody honesty and integrity.
Licensure Requirements for a Medical Assistant
In addition to completing a medical assistant program and gaining experience, many states require that all medical assistants register for licensure. Depending on the state in which they plan to work, this process may involve different exams or testing requirements.
Medical assistants need to understand the requirements in their respective states before taking any licensing exam, as failure can result in disciplinary measures such as suspension of one's license. The Board of Certification for Medical Assistants (BOC) provides an online tool to help students determine if their state requires them to register with the BOC or another similar agency.
Why Choose to Be a Medical Assistant?
Some people want to become medical assistants for the pay and benefits. Annual compensation for a medical assistant is low, but the work environment of such businesses tend to provide opportunities for advancement and growth. This position is also attractive because it does not require any formal education. However, it is essential to note that some employers prefer candidates who have completed their training at a recognized medical assistant program.
Another reason why someone might opt to be a medical assistant over another healthcare professional would be due to the following: a passion for helping others, a desire for upward mobility; wanting abundant job security, and seeking extensive hours and flexible scheduling requirements.
How to Get Recertified As a Medical Assistant
After working as a medical assistant for three years, individuals must renew their certification and take continuing education courses. The National Commission for Certifying Agencies (NCCA) requires that 30 hours of continuing education credits be obtained before an individual can recertify. These two steps are straightforward to complete, however. Firstly, one would need to sign up with the American Association of Medical Assistants (AAMA). After receiving such membership, it is necessary to contact the AAMA and designate which certification exam they plan to take–whether a general certification or speciality certification – and then register with the organization's testing centre. Once this is done, visit the website and complete all requirements. All continuing education courses for medical assistants can easily be accessed online, and they only take a few hours to complete.
Healthcare is a multi-billion dollar industry that continues to grow daily, and healthcare providers like medical assistants play an essential role in the entire process. As many more people enter into old age, individuals who provide care will be in high demand. Medical assistants are already in much greater supply than nurses in all but one state (Washington). Therefore, it can be inferred that this profession has ample opportunities to expand during the next few years. With strong communication skills, thorough knowledge of medical concepts, extraordinary multitasking abilities, and technological savvy, individuals who become medical assistants are well equipped for their careers ahead. All they need now is the proper training program upon which they can build upon.
Currently, the most in-demand place for medical assistants is in the doctor's office. There will be an additional 13% demand for these professionals in primary and secondary schools and 12% in outpatient care centres (2021). A professional who wishes to work with a specific type of patient or in a particular area would do well to earn certification from the American Association of Medical Assistants (AAMA) or National Healthcareer Association (NHA). Such certificates can significantly improve one's marketability when applying for jobs such as paediatrician assistant (AAMA), psychiatric/mental health assistant (AAMA), surgical assistant (AAMA) and others. 
Components of a Successful Medical Assistant Career: Skills, Tools, and Technology
The medical assistant career is a booming career that has been quickly rising to meet the needs of an increasingly elderly population. Individuals who wish to pursue such a career should consider both the salary and the projected demand for their services as part of their decision-making process. Most importantly, though, like with any major life choice, individuals need to identify what they truly want from their careers and find a way to be happy with it once they have achieved it. If $30,000 per year without benefits and very little room for growth sounds appealing, then this might not be the best fit for them, but if helping people and constantly learning new skills resonates with them, then this could be just right.
What will you be doing in 10 years? No one knows for sure what the medical assistant field will look like in 2021. However, the tasks one performs as a medical assistant will likely be very similar to those performed today. The skills that are important for success in this profession include communication skills; interpersonal abilities; customer service orientation; organization and time management skills; multitasking ability; caregiving skills; basic computer skills (does not need to know how to program); critical thinking skills; good judgment and decision-making process. Medical assistants must also have strong knowledge of anatomy, physiology, clinical laboratory techniques, pharmacology principles, documentation requirements, ethical conduct issues.
Working conditions for medical assistants vary greatly depending on the type of office they work in (private practice offices versus outpatient care centres), their employer, their level of experience, and the part of the country in which they work. Most medical assistants work full-time schedules during regular business hours. On average, hospitals employ 28% of all medical assistants, while physician's offices employ about 23%. Other employers include nursing care facilities (15%), local government agencies (7%) speciality hospitals (6%).
Medical Assistant Job Growth, Prospects, and Outlook
The medical assistant profession is a very stable career. Suppose a candidate finds the right training program. In that case, they should find work no matter what state of the economy they find themselves in, especially if they consider certification from certain agencies such as AAMA or NHA. In addition, medical assistants can expect steady job growth during their careers because there will always be more patients requiring assistance than there are qualified personnel to provide it.
<!- mfunc search_btn -> <!- /mfunc search_btn ->
Thus far, one of the most important factors for individuals considering this career path concerning future projections has been salary and projected demand for services. However, another thing that must also be considered is how much autonomy one would have with their jobs. This is increasingly becoming an essential factor for many individuals because it can be challenging to find jobs that offer salary and autonomy.
Many opportunities exist in the medical assistant field for advancement, but unfortunately, not all are voluntary. However, some did report that they did get more substantial raises based on their performance. This means that one should always work hard towards meeting the needs of patients and office personnel to maximize their potential for future promotions.
<!- mfunc feat_school ->
Featured Programs:
Sponsored School(s)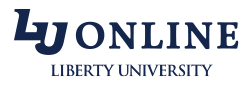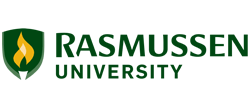 <!- /mfunc feat_school ->