<!- mfunc feat_school ->
Featured Programs:
Sponsored School(s)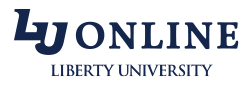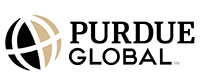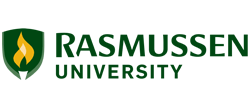 <!- /mfunc feat_school ->
Medical assistants, as important healthcare support professionals in ambulatory clinics, physician offices, and similar settings, are tasked with a host of responsibilities, both clinical and administrative in nature. As such, these healthcare professionals must meet specific employment requirements to ensure that they can perform the job of a medical assistant in a competent and capable manner:
Education Requirements
Certification Requirements
State Requirements
Job Requirements
Education Requirements
In general, employers expect medical assistants to be prepared with a formal education in medical assisting. These programs, which are most often in the form of a certificate, diploma, or associate's degree, are typically between 10 months and 2 years in length and are offered through junior colleges, vocational-technical schools, as well as traditional campus-based and online universities and colleges.
When pursuing an education in medical assisting, it is worth considering programs accredited by a nationally recognized certifying body, such as Allied Health Education Programs (CAAHEP) or the Accrediting Bureau of Health Education Schools (ABHES).
A comprehensive medical assisting program is comprised of three, distinct segments: administrative, clinical, and an externship.
Externships are often performed at approved healthcare facilities. Most programs are designed to prepare students to take one or more of the nationally recognized certification exams, such as the Registered Medical Assistant (RMA) or the Certified Medical Assistant (CMA).
Certification Requirements
Although national certification is not a requirement across the board for medical assistants, many find that holding a national credential expands their career options. Further, some states require medical assistants who perform specific medical tasks to hold some type of nationally recognized credential.
National certification allows medical assistants to demonstrate advanced comprehension and expertise in the field of medical assisting while also signifying a commitment to the profession and to continued professional development.
Medical assistants may choose to pursue a number of national certifications, which usually includes meeting specific eligibility requirements and taking and passing a related examination:
State Requirements
Depending on employer or state requirements, medical assistants are often required to undergo training to perform specific duties. For example, the Medical Board of California requires medical assistants in California to undergo training before they can administer medication by intramuscular, subcutaneous, and intradermal injections or perform venipuncture or skin punctures. Requirements include at least 10 clock hours of training and satisfactorily performing at least 10 of each type of injection or skin test under close instructional supervision.
On the other hand, states may detail what type of tasks medical assistants are not allowed to perform. For example, in Montana, medical assistants are not permitted to perform any invasive procedures, including injections (other than immunizations), unless they are under the direct, onsite supervision or a physician or podiatrist. They are also not allowed to administer blood products by IV.
Job Requirements
Job requirements for medical assistants, although they may vary based on the practice specialty or the size of the practice, are generally required to accomplish the following job duties:
Perform administrative tasks, such as bookkeeping procedures and insurance claims processing
Establish and maintain patient records
Perform clinical tasks, including sterilization techniques, specimen collection, diagnostic testing, vital signs, and patient care
Communicate with diverse patients regarding disease prevention, health maintenance, community resources, and physician instructions
Maintain model professional conduct and appearance in multicultural workplace settings
Assist with patient procedures and in-office surgical procedures
Medical assistants are required to handle a number of administrative duties, such as appointment scheduling, medical correspondence, medical billing and coding, medical transcription, and managing electronic records. Clinical duty requirements often include assessing and interviewing patients, performing basic in-office procedures, administering medicine, and sterilizing supplies and instruments.
Beyond clinical and administrative expertise, many employers require medical assistants to possess specific traits, all of which undoubtedly help them excel in their profession:
Analytical Skills – Analytical skills are a must for medical assistants, as they allow them to better understand medical charts, billing, insurance billing, and medical coding.
Detail-Oriented – Detailed oriented medical assistants are always in demand, as detailed, accurate patient records are vital to any physician practice.
Compassion and Empathy – Patience, understanding, and empathy are excellent skills for medical assistants to possess, as they are responsible for interacting with patients and communicating in a way that makes patients feel at ease.