<!- mfunc feat_school ->
Featured Programs:
Sponsored School(s)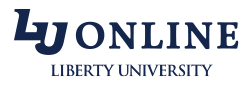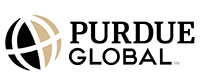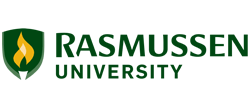 <!- /mfunc feat_school ->
Do you want to work in the health care industry but do not want to invest a couple of years in it?
Do you require an environment with motivated individuals working towards the same goal to perform your best?
Do you see yourself impacting people's lives for the better with your work?
If you said "Yes" to these questions, Medical Assistant Training Program could be the milestone you need to attain your goals. 
MedAssistantEDU professionals describe the medical assistant training program online as a revolutionary program with a thriving future.
What Is A Certified Medical Assistant?
Medical assistants are skilled, certified individuals who facilitate the smooth process between the doctor and patients by taking multiple roles. These cross-disciplinary individuals work across several healthcare roles, including OPDs, ambulatory care, medical offices, and administration. The certified medical assistant training program curriculum is designed to make the applicant skilled and top-notch in their jobs.
5 Reasons Why You Should Enrol In A Certified Medical Assistant Training Program
You will stand out in the crowd- Employers are always seeking trained professionals for job opportunities. The certified medical assistant program always gives you an edge as it displays your motivation and dedication towards your work. 
You will fulfil the particular eligibility criteria- In the rapidly changing healthcare industry, more and more individuals depend on care providers, especially during the extremes of their life.
Undoubtedly, the hands-on training by certification prepares the medical assistants according to industry standards while fulfilling these roles. Thus, meeting the eligibility criteria for the jobs.
You can ask for higher pay- The certified medical assistants earn higher than the noncertified medical assistant. According to the industry demand, there are relatively few accredited individuals, and most employers want to retain them. This influences the better pay scale directly.
You will learn the requisite knowledge for the program- Employers do not want to employ someone who needs training. Not every employer can wait for noncertified medical assistants to learn the skills while making mistakes in their workplace. A certified medical assistant training program solves this problem. It provides you with the skills that make you add to the workforce immediately.
Certified medical assistant training program makes you more competent- The certified medical assistant is well versed with laws and preventive care in healthcare sectors. Since they comply with these laws from the beginning, employers do not have to worry about medical negligence and malpractice.
Where Will You Be Working As A Medical Assistant?
As a medical assistant from the accredited medical assistant training program, you will work in the following settings-
In a private physician's office

In a group medical practice

General medical hospital

Speciality hospitals and care centres

Long term medical care facilities

Assisted living care centre for elderly

Clinical laboratory
Difference Between A Medical Assistant Certificate And An Associate Degree
An accredited medical assistant training program length for certification is less than a year than an

associate degree

that extends for 2 years. 

The duration for an associate degree is longer than a certificate. You can typically invest it in gaining hands-on experience in the health care industry and strengthing your profile with a comparatively shorter medical assistant training program length for certification.

An associate degree costs way more than a certified medical assistant training program. The certification program is often 1/3 of investments for way less duration than an associate degree.

With a certificate program, you learn the skills that employers are seeking for entry-level jobs. With an associate degree, you may study subjects that are not making any difference in the employer's outlook.

You can enter the workforce quickly with a medical assistant certificate, which is impossible with an associate degree.

You can also get your specialization in a branch with a certificate, for example, a clinical medical assistant training program, specialization in ophthalmology, etc. At the same time, the degree provides you with general education.

With an associate degree, you can transfer the credit for higher education. It can help with UG degrees and specialized medicine learning with general education. Whereas you will need to keep updating your certificate every 60 months, and there is no transfer of credits.

You need to meet the specific eligibility criteria to enrol in an accredited medical assistant training program. At the same time, this is not the case with an associate degree.
The sole purpose of a certificate or a degree is to prepare the applicant for an entry-level job in the healthcare industry. But a shorter medical assistant training program length is a more practical option for interested applicants who want to start working immediately.
What Is A Medical Assistant Externship?
An externship is a fixed-hour practical training where the freshers accompany the experienced medical professionals and medical assistants to get hands-on experience. 
The vocational schools collaborate with a local healthcare facility to provide this fixed-hour training under professional supervision. An accredited school ensures that the students finish the externship provided certified medical assistant training program before applying for the certification exam. 
Their mentors evaluate the students and offer constructive criticism to ensure they are competent in the healthcare industry. 
What Are The Skills Required By A Medical Assistant?
A medical assistant will have the following skills-
Soft skills-
Communication skills

Positive attitude

Administrative skills

Financial management

Attention to details

Compassion and empathy
Technical Skills-
Exemplary patient care

Managing the software for patient's appointments

Vital signs recording

CPR

Administrating injection under supervision

Basics of patient care law and precautionary care
What Are The Different Types of Certifications For A Medical Assistant Certificate Program
You may find that some schools are lenient in their marking scheme and education while others may inform you about their cost-effective program. However, if the accredited authorities do not recognize the certificate, it has no use. 
Therefore, choosing a medical assistance certification accredited by the American Health Industry standards accepted globally is crucial. Here are some certificates to look out for-
S. no Certification
Certifying Body
Applicable In
1.
Certified Medical Assistant (CMA)
American Association of Medical Assistants
Most reputed
Applicable on completion of MA program
2.
Medical Assistant Certification (MAC)
American Medical Certification Association
Applicable on completion of MA program
3.
Clinical Medical Assistant Certification (CMAC)
American Medical Certification Association
For clinical and patient care responsibilities
Applicable on completion of MA program
4.
Registered Medical Assistant (RMA)
American Medical Technologists
Applicable after 5 years of work experience as an MA (except the US military and MA)
5.
National Certified Medical Assistant (NCMA)
National Center For Competency Testing
Applicable after 2 years of work experience
For the clinical aspect of MA work
6.
Certified Clinical Medical Assistant (CCMA)
National Healthcareer Association
Clinical MA work
Applied after application of MA program
7.
Certified Medical Administrative Assistant
National Healthcareer association
Administrative MA work
Applied upon completion of MA program
Steps On Becoming The Certified Medical Assistant
Get the primary education-

An individual must have qualified for basic education before entering the workforce. The applicant can get a certificate or a degree depending upon his requirements. The clinical medical assistant training program will provide hands-on training on assisting medical professionals during clinical procedures. In contrast, the administrative certificate is more focused on the front desk and organizational responsibility.
Build your experience-

Hands-on experience is essential to become an excellent medical assistant. While some may get this experience in their job, others will experience it by working in medical care facilities and clinics fulfilling various job responsibilities.
Earn the certificate-

Candidates with a certificate have higher chances of getting the job than those who don't have one. The candidate must enrol in an accredited medical assistant training program with a recognized governing body like- 
The National Healthcare Association, 

The American Association of Medical Assistants, 

American Medical Technologists, 

National Center of Competency Testing


After completion, the candidate can apply for the final certification exam to get his certificate. 
Keep applying for recertification and updating your knowledge-

With several emerging healthcare trends, you must periodically update yourself with new skills. For this, you should keep applying for recertification and updating your skills and knowledge.
Medical Assistant Training Program Curriculum
A medical assistant certification program will include theoretical as well as practical hands-on training. For the practical experience, the student will have to pursue the externship. In contrast, theoretical knowledge is given in the certification school classrooms. 
The theoretical knowledge will include the following –
Medical terminology- Learning medical terminology is essential to carry out routine activities, communicating with physicians and medical helpers, and carry out the documentation.
Clinical procedures- The medical assistant job requires them to perform the clinical procedures, including minor surgical procedures, ECG machine maintenance, prenatal, postnatal tests, phlebotomy, etc.
Diagnostic procedure- These procedures are carried out in a controlled environment to determine the diagnosis. These procedures include sample collection, pregnancy tests, haematology procedures, urine examination, etc.
Medical laws-  A medical assistant must be familiar with the medical law and ethics of healthcare professionals. This way, the employer can avoid the lawsuits as the MA will abide by the rules, reducing the chance of malpractice.
Administration duties- This includes storing sensitive data about the patients and scheduling appointments. It also involves maintaining electronic records, patients records, billing records, and more.
Human Anatomy and Physiology- The first and most important part of the MAs syllabus is learning human body functioning.
Disease and pathology-  After introducing normal functioning, they have to learn about pathology in the human body. This helps them understand the cause, prognosis, and requirements of diagnostic procedures.
Medical transcription- MAs need to have the utmost attention and familiarity with medical terminology for transcribing medical reports in notes. The report must have the correct vocabulary, formatting, spellings, and professional medical terminology while recording.
Medical Billing and Coding- Medical billing and coding are a significant part of the healthcare and insurance system. For this reason, ICD-10 and CPT coding systems are taught to the MAs so that all documents are present at the time of insurance reimbursement.
Patient care- The program enables the MAs to learn a different part of patient care, such as taking vitals, recording medical history, first aid, medicine allotment, etc.
Pharmacology- Medical assistants learn pharmacology in detail since they are in close contact with the patients. In unpredictable situations, they can observe the side effects, nature, contraindication of different medicine and report them to the physicians on time.
Phlebotomy- With phlebotomy, the MAs are trained to draw blood using suitable needles, cannula, etc., perform post-puncture care at the site.
Emergency medical procedure- Medical procedures like CPR, ECG, and first aid procedures are rigorously taught to MAs to help the physicians and nurses during emergency circumstances. It minimizes the risk to the patient's life.
Electrocardiography- In this process, the heart's electrical activity is monitored and recorded by ECG/EKG machines for medical procedures. With a certificate program, the trained MAs can maintain and operate the EKG machine. They are also taught about the relevance of ECG.
Surgical assisting- In surgical assisting, the MAs are trained to assist the surgeons and perform tasks like sterilizing the instruments, rooms, dressing, providing care to patients, etc.
Communication- Effective communication with individuals of different races, cultures, gender is vital, especially when in distress. MAs are always in close contact with these individuals, provides them with the proper assistance, and make the process smooth. 
Computer applications- MAs are skilled in various computer software and programs that help them successfully carry out routine administrative tasks by using specific software.
The Future Of Becoming A Medical Assistant
With rapid changes in the medical industry, medical assistants offer a promising future. More senior citizens can afford senior living with affordable healthcare insurance in the US and thus require caretakers to help monitor them. 
Another critical aspect of a promising future is preventive care and essential care positions in doctors and medical offices. This will contribute to the increase in job prospects for medical assistants.
FAQ
How to select the best certification?
Before choosing a medical certificate school, ask yourself about the scope and demand of the certification. Check the credentials of the schools as well college reviews. Look out for the externship tie-ups with local health care facilities and how much you can learn through the curriculum. Find out if you will get a paid training in the medical assistant program or not? 
How many hours does a medical assistant work?
Depending upon the setup, the medical assistant can work in the fixed shifts or variable shifts. Most medical assistants work in private practice and have set schedules, and have time for other activities.
The clinics open for 24 hours and 7 days require the medical assistants to work in variable shifts and holidays. It would be best to consider the work timing before applying for the position in an organization.
How much does an online medical assistant training program online cost?
It is where you get the value; you should get enrolled. However, in the end, the cost and affordability constitute a significant part.
MedAssistantEDU lists the top school imparting the updated education at the most affordable fee and intercomparison between the schools. You can select the most affordable college with top-class education to get your certificate.
If you are ready to carve your career in the medical field, the MedAssistantEDU experts can help you with that. Get in touch with the experts to know your eligibility and enroll to take one step closer to your dream career.