<!- mfunc feat_school ->
Featured Programs:
Sponsored School(s)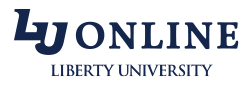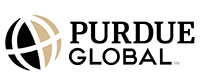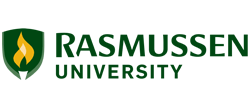 <!- /mfunc feat_school ->
According to the American Association of Medical Assistants (AAMA), a medical assistant is a medical professional who is responsible for working alongside physicians in outpatient and ambulatory care facilities, such as medical offices and clinics. The AAMA attributes the growth of medical assistants in the U.S. to several factors, including:
A predicted increase in the number of outpatient care facilities and physicians' offices

Technological advances in the medical field

A growing number of elderly Americans (i.e., the Baby Boomer generation)
Regardless of whether they are performing clinical or administrative tasks, medical assistants help keep physicians' offices running smoothly. Further, whether working for a general physician, chiropractor, optometrist, or dermatologist, the job of a medical assistant involves working under the direct guidance, supervision, and instruction of a physician.
There were some 725,000 medical assistants working in the United States in 2019. According to the U.S. Department of Labor, this number is projected to increase by as much as 19 percent in the ten years leading up to 2029. The sharp increase in medical assistants expected in the coming years reflects a similar trend throughout most allied healthcare professions, which continue to show tremendous growth and unmatched job stability thanks to an expanding healthcare industry.
Medical assistants are in high demand throughout the U.S. As of late 2018, the BLS estimated that "employment of medical assistants [is] expected to grow 27 percent from 2016 to 2026, much faster than the average for all occupations." Additionally, "medical assistants held about 687,800 jobs in 2016 and were concentrated in offices of physicians, hospitals, outpatient care centers, and medical and diagnostic laboratories."
The Bureau of Labor Statistics (BLS) attributes this high demand for medical assistants to the following factors:
An aging population – there will be a growing number of elderly Americans within the next decade and beyond

An increase in the number of physicians' offices, clinics, and medical centers – as healthcare continues to expand throughout the U.S., more opportunities for employment will be available for medical assistants

Technological advances – technological advancements have made it possible for medical assistants to perform a wider range of responsibilities than they once could, especially in handling a physician's electronic medical records (EMR). 
Medical assistants specialize in administrative tasks, such as medical charting and back-office billing. Other responsibilities for medical assistants include:
Providing clerical support to physicians and their respective staff members

Preparing examination and treatment rooms for patients' visits

Performing administrative duties, such as scheduling appointments, reviewing insurance forms, and gathering patient information
Choosing between a medical assistant program that is accredited or nonaccredited can be a daunting task. To help you make the right decision, consider the following aspects:
Accreditation status – accreditation means that your school has been evaluated by a 3rd party, independent agency to ensure that it meets certain standards in terms of curriculum/instruction. This aspect is especially important if you plan on taking your medical assisting certification exam (i.e., the National Healthcareer Association [NHA] Medical Assisting Exam) after graduation

Graduation demands – how many hours of instruction will you need to complete before graduation? How long will the entire program take to finish?

Full-time/part-time availability – most medical assistant programs are available in a full-time or part-time format. Before enrolling, make sure that your school offers the desired schedule.
In smaller practices, medical assistants often handle both administrative (clerical) and clinical duties of the office. In larger practices, it is typical for medical assistants to specialize their work in a particular area. In larger practices, it is also typical for multiple medical assistants to be under the direct supervision of a department or practice administrator.
What Do Medical Assistants Do?
Medical assistants are healthcare professionals who are cross-trained to perform administrative and clinical duties. The duties and responsibilities of medical assistants often differ somewhat based on the size, location, and practice specialty, as well as according to state laws.
Administrative duties of medical assistants may include:
Answering telephones

Arranging for hospital admissions

Arranging for lab services

Entering and updating patient records

Filling out insurance forms, billing

Greeting patients

Scheduling appointments

Using computer software programs
The clinical duties of medical assistants may include:
Assisting physicians during a patient examination

Authorizing prescription refills

Changing patient dressings, removing sutures

Drawing blood and collecting lab specimens

Helping patients understand medical treatments and therapies

Interviewing patients, asking questions about their medical histories

Preparing medical therapies and administering them under the direction of a physician

Preparing patients for examinations

Providing direction, support, and counseling regarding patient administration of medical therapies and medications

Serving as a patient liaison

Taking patient vitals
Where do Medical Assistants Work?
Depending on the practice specialty, the work of medical assistants may be distinctly different. For example, in an optometrist's office, a medical assistant may administer diagnostic tests and measure and record vision using several testing methods. In contrast, in a gynecologist's office, a medical assistant may help prepare patients for gynecological procedures, prepare and send lab specimens, and administer pregnancy tests.
Medical assistants primarily work in physicians' offices but may also be employed by outpatient care facilities of various types such as:
Hospital clinics (outpatient surgery centers, emergency departments)

Nursing homes (geriatric medical services, long-term care)

Veterinary hospitals (veterinary medical practices, animal hospitals)
Medical assistants also work in home health and hospice care facilities, dental offices, occupational health centers. In addition to these jobs, there are many other possible positions for medical assistants in the healthcare field. Outside of healthcare, medical assistants work in many other fields. They may also work for business professionals who contract with hospitals and physicians' offices to provide billing or administrative services.
Medical assistants may choose to continue their education by enrolling in a certificate program, associate degree program, or baccalaureate degree program; those that go on to receive a degree may be promoted to medical administrative positions such as:
Certified medical assistant (CMA) or Registered medical assistant (RMA)

Medical records technician

Medical practice administrator

Office manager 
Medical assistants may work part-time, full-time, evenings, or even weekends, depending on the operational hours of the practice or ambulatory care center. Regardless of their job duties and responsibilities, medical assistants work closely with patients and are often called upon to handle several responsibilities at once.
The AAMA reported that as of 2012, about 60 percent of all medical assistants worked in physician's offices, while 13 percent worked in general medical and surgical hospitals, including both private and public facilities. Another 10 percent worked in offices of specialty health practitioners, such as podiatrists or chiropractors. The remaining worked in other settings, such as:
Ambulatory healthcare services

Employment services

Medical and diagnostic laboratories

Nursing care facilities

Outpatient care centers

Private and public educational services

State and local government agencies
Education, Training, and Advancement
The vast majority of medical assistants receive formal training from recognized medical assisting programs, which may be offered in a variety of settings, including:
Vocational-technical high schools

Postsecondary vocational schools

Junior colleges

Colleges and universities
There are two agencies that accredit medical assistant programs in the U.S.: the Commission on Accreditation of Allied Health Education Programs (CAAHEP) and the Accrediting Bureau of Health Education Schools (ABHES).
As of 2010, there were 617 programs accredited by CAAHEP and 358 programs accredited by ABHES. The Committee on Accreditation for Ophthalmic Medical Personnel accredited an additional 19 programs.
It is common for medical assisting programs to result in a diploma, a degree, or an associate degree.
Although medical assisting educational programs may be structured differently depending on the institution in which they are offered, coursework is decidedly similar, as it covers the following subject matter:
Accounting

Anatomy

Clinical and diagnostic procedures

Ethics

First aid

Insurance processing

Laboratory techniques

Medical administration

Medical law

Medical terminology

Patient relations

Pharmaceutical principles

Physiology

Record keeping

Typing transcription
Externships for medical assistants are an important culmination to any educational program, as they provide students with hands-on practical experience in a physician's office, hospital, or another healthcare facility.
Although there is generally no state licensing for medical assistants in the U.S., several states require specific testing or courses for working with certain high-tech equipment and machinery, such as x-ray machines.
Further, due to the lack of state-mandated requirements, national certification has become important for many employers of medical assistants, as it signifies that they have met specific standards of competence.
The most widely recognized professional certifications for medical assistants in the U.S. are: