<!- mfunc feat_school ->
Featured Programs:
Sponsored School(s)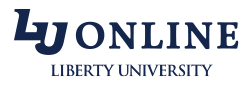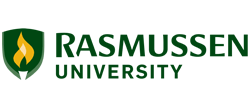 <!- /mfunc feat_school ->
Thanks to Utah's swiftly aging population (the percentage of residents age 65 and older is expected to double in the next 50 years) and its reputation as a hub for healthcare innovation, the state is supplying more healthcare jobs per capita than almost anywhere else in the country.
This, of course, means nothing but good news for the medical assistants who lend their talents here. According to forecasts from the Utah Department of Workforce Services, the number of medical assistants here will increase by 6.5% between 2019 and 2021—one of the highest increases in the nation for MAs during this time.
That's not surprising for a state that's home to healthcare movers and shakers like Salt Lake City's Intermountain Healthcare, which boasts no less than 24 hospitals and 160 clinics that serve residents not just in Utah, but also Idaho, Wyoming, Nevada, and more.
Utah's largest city is also home to the University of Utah Health Care, which serves(link opens in new window) residents around the state and is one of the nation's top 50 hospitals.
Another large centre for healthcare innovation is St. Mark's Hospital, a leader in advanced surgical techniques like robotics surgery and the recipient of more than 300 awards and honours in 2018 alone.
All this healthcare is excellent news for resident and non-resident medical assistants, who will find plenty of employment opportunities statewide, with top-shelf training programs offered by the state's many universities.
With about 1,080 medical assistant job openings annually (the result of retirements, nomal job turnover, and new job creation), chances are good you'll find plenty of fantastic professional opportunities awaiting you once you've armed yourself with education and national certification it takes to earn yourself a spot among the state's most qualified medical assistants.
Here are the steps you can take to get there:
According to Utah's laws of medicine, a medical assistant is an unlicensed individual who works under the indirect supervision of a licensed physician, who in turn accepts full responsibility for the medical assistant's actions.
Medical assistants:
Must abide by the normal standards and ethics associated with the tasks they are delegated
May only be delegated tasks that are appropriate
Abstain from doing any of the following activities:
Diagnosing
Advising
Independently treating
Prescribing medication
Administering non-localized anesthesia

Acting as the final say in any situation

Making independent medical or therapeutic decisions
---
Step 1. Complete an Accredited Program in Medical Assisting
You won't find any better preparation for a career in medical assisting than a formal program that's accredited by either the Commission on Accreditation of Allied Health Education Programs (CAAHEP) or the Accrediting Bureau of Health Education Schools (ABHES).
A CAAHEP- or ABHES-accredited program ensures you're eligible for national certification and you're prepared to serve as a competent, entry-level medical assistant. Both the CAAHEP and the ABHES accredit diploma, certificate, and associate degree programs, and all contain a similar course of education and practical training in medical assisting.
Some of the courses within these programs include study in:
Office computer literacy for a medical assistant
English, writing, and medical terminology for medical assistants
Anatomy and physiology
Medical office administrative procedures
Medical assistant pharmacology
Medical assistant clinical procedures
Medical insurance billing and coding
Workplace relationships and psychology for health care professionals
Medical internship, practicum, or externship
Sponsored Listings
But while diploma and certificate programs take just 10-12 months to complete, an associate's degree takes about 2 years because it also includes a general education core that features courses in the physical sciences, the social sciences, mathematics, and more.
Many employers prefer medical assistants who have achieved this level of education because it results in well-rounded pros with sharper communication and analytical skills. You may therefore find that an associate's degree results in better professional opportunities and higher wages.
And if you have aspirations of continuing your education to the bachelor's level at some point, the Associate of Science (AS) in Medical Assisting is what you covet, as you can expect most or all of the courses within this program to easily transfer to bachelor's degrees in areas like healthcare administration, public health, allied health science, and more.
---
Step 2. Consider National Certification (CMA, RMA or NRCMA)
Once you've completed an accredited program, national certification is the next best step on your career journey, as it allows you set yourself apart from the competition, display a commitment to your career and to continuing education, and meet the qualifications of many of the state's top healthcare employers.
The completion of an accredited program in medical assisting ensures your eligibility for any of the profession's national certifications, including the CMA, RMA, and NRCMA – the three most widely sought-after credentials in medical assisting:
Certified Medical Assistant (CMA)
You'll earn the CMA through the American Association of Medical Assistants (AAMA) by passing the Certified Medical Assistant Exam, which tests your knowledge in the following areas:
General subjects

Psychology, communication, and professionalism
Medical law, ethics, and regulatory guidelines
Risk management, quality assurance, and safety
Medical terminology
Administrative subjects

Medical reception and office finances
Patient advocacy
Medical business practices and appointment scheduling
Creation of medical records
Clinical subjects

Anatomy and physiology
Pharmacology
Patient intake
Infection control
Processing and collecting specimens
Diagnostic testing
Emergency management and first aid
Registered Medical Assistant (RMA)
You'll earn the RMA through the American Medical Technologists (AMT) by taking the RMA exam. Holding the CMA designation also provides a direct route to the RMA designation.
Nationally Registered Certified Medical Assistant (NRCMA)
You'll earn the NRCMA through the National Association of Health Professionals (NAHP) by taking the NRCMA exam.
---
Step 3. Pursue a Job in Utah's Medical Assisting Field
You can begin your job search by checking out the many opportunities frequently available through Utah's largest healthcare systems, such as:
Intermountain Medical Center, Murray
Dixie Regional Medical Center, Saint George
McKay-Dee Hospital, Ogden
Saint Mark's Hospital, Salt Lake City
University of Utah Hospital, Salt Lake City
You may also want to search for jobs through agencies serving the state's healthcare industry, such as:
Express Medical Staffing

Professional Medical Services Inc.
Both of these businesses recruit qualified medical assistants with various experience levels, so whether you have one year or five years of experience under your belt, there is probably an agency out there willing to help you build your career.
Becoming a member of a professional association like the Utah State Society of Medical Assistants (USSMA) is a great way to stay connected and in touch with your profession while you enjoy excellent resources like continuing education opportunities, networking events, and job opportunities.
---
<!- mfunc search_btn -> <!- /mfunc search_btn ->
Step 4. Maintain National Certification
You'll need to maintain your national credential:
2019 job growth projections from the Utah Department of Workforce Services are aggregated through the U.S. Department of Labor-Sponsored resource, Projections Central. Employment conditions in your area may vary. 
All salary and employment data accessed July 2020.