<!- mfunc feat_school ->
Featured Programs:
Sponsored School(s)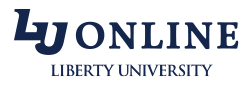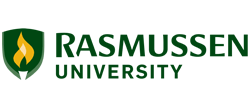 <!- /mfunc feat_school ->
Whether they're managing office correspondence, handling the flow of patients, or assisting physicians in the exam room, medical assistants are there to optimize efficiency and free-up clinical staff so they can focus on patient care.
Nebraska's thriving healthcare sector, anchored by leading health systems like the Nebraska Medical Center in Omaha – which earned a spot on Newsweek's first-ever "World's Best Hospitals" list – make Nebraska a great place to work in the healthcare field.
Sponsored Listings
In fact, according to the U.S. Department of Labor sponsored resource O*Net, the number of jobs for medical assistants in Nebraska is expected to grow by 23% during the ten-year lead up to 2028.
But before you can begin taking advantage of the exciting opportunities in medical assisting in Nebraska, you'll need to make sure you have the qualifications the state's healthcare employers expect.
Here are the steps you need to take to get yourself there:
According to Nebraska's Nurse Practice Act, medical assistants provide auxiliary patient care services under the direction of a licensed practitioner. Physicians may delegate a reasonable scope of clinical and administrative tasks to medical assistants under their direct/onsite supervision in outpatient settings.
Medical assistants who administer medications must meet certain requirements and register with the Nebraska Department of Health and Human Services (NDHHS) as medication aides.
---
Step 1. Complete an Accredited Program in Medical Assisting
Becoming a medical assistant in Nebraska begins with a formal training program, and ideally one that has been accredited by either the Commission on Accreditation of Allied Health Education Programs (CAAHEP) or the Accrediting Bureau of Health Education Schools (ABHES).
Both the CAAHEP and ABHES accredit medical assistant programs at the certificate, diploma, and associate degree levels. All three types of programs provide a similar course of education and practical training in the fundamentals of medical assisting, and all ensure eligibility for national certification.
But while certificate and diploma programs take just about a year to complete, associate degree programs take about two years to complete because of the additional general education courses.
That extra year is time well spent, though. These days, aspiring MAs often opt for an associate degree in medical assisting for the training they need to join the profession. The general education core and the emphasis on strong verbal and written communication skills can produce well-rounded clinical and medical office staff. In a job that involves plenty of administrative work and patient interactions, those skills come in handy.
Plus, the Associate of Science (AS) is the degree of choice if you're interested in advancing your education to a bachelor's degree in a healthcare-related field at some point, as most or all of the courses of an AS program easily transfer to a bachelor's, thereby cutting the time it takes to earn a four-year degree nearly by half.
To date, there are 4 CAAHEP-accredited medical assistant programs in Nebraska. Associate of Applied Science (AAS) degrees are even more common, the only difference being that they are designed to provide career training so they don't typically allow you to transfer the credits to  a bachelor's later on.
---
Step 2. Become a Nationally Certified Medical Assistant
National certification is a valuable addition to any medical assistant's resume, so it's an option that's well worth considering. You'll find that many employers specifically state on job vacancy announcements that they prefer candidates with one of the nationally recognized certifications, in large part because it helps keep the cost of insurance down when a facility is staffed with certified personnel.
To employers and the broader healthcare community, certification signals that you have completed a quality training program that included an internship, and that you have demonstrated your skill and competence by passing a certification exam.
The Certified Medical Assistant credential (CMA) credential through the American Association of Medical Assistants and the Registered Medical Assistant credential (RMA) through the American Medical Technologists remain the two most widely recognized certs in the industry. Both the CMA and the RMA credential are achieved by completing an accredited medical assistant program, or one that is every bit the equivalent, before then going on to pass one of the national certification exams.
Other national certifications available in medical assisting include:
---
Step 3. Discover Employment Opportunities in Nebraska
Once you've completed your education, you can start considering your next move. Nebraska's largest healthcare systems and medical groups are often the best places to go if you're looking for excellent opportunities in medical assisting:
CHI Health Immanuel Medical Center, Omaha
CHI Health Creighton Lakeside Hospital, Omaha
CHI Health Creighton University Medical Center, Omaha
Bryan LGH Medical Center, Lincoln
Good Samaritan Hospital, Kearney
Methodist Hospital, Omaha
Nebraska Medical Center, Omaha
Nebraska Orthopedic Hospital, Omaha
Elizabeth Regional Medical Center, Lincoln
You may also find that becoming a member of a professional association like the Nebraska Society of Medical Assistants yields plenty of benefits, including access to networking events, continuing education opportunities to keep your national certification current, and info on some of the best job opportunities.
---
Step 4. Become Registered as a Medication Aide/Medication Aide 40-Hour, if Required
If you land a medical assistant job that requires you to administer medications, you must earn registration as a medication aide, unless you are licensed or certified by the state as a nurse or other healthcare provider.
You will earn registration as either a Medication Aide or a Medication Aide-40 Hour based on your employer/job duties:
Medication Aide Registration
If you work in a medical office or clinic, you must take and pass a competency assessment given by your employer (must be a licensed healthcare provider) as a Medication Aide.
<!- mfunc search_btn -> <!- /mfunc search_btn ->
The competency assessment includes demonstrating competency in the following 10 competencies:
Maintaining confidentiality,
Complying with a recipient's right to refuse to take medications,
Maintaining hygiene and current accepted standards for infection control,
Documenting accurately and completely,
Providing medications according to the five rights,
Having the ability to understand and follow instructions,
Practicing safety in application of medication procedures,
Complying with limitations and conditions under which a medication aide may provide medications,
Having an awareness of abuse and neglect reporting requirements, and
Complying with every recipient's right to be free from physical and verbal abuse, neglect, and misappropriation or misuse of property.
You must also demonstrate the provision of medications by the following routes:
Oral (mouth, sublingual, buccal, sprays),
Inhalation (inhalers, nebulizers, oxygen),
Topical (sprays, creams, ointments, lotions,transdermal patches), and
Instillation (drops, ointments, and sprays in eyes, ears, and nose)
Once you have demonstrated the above competencies, you must complete an application to earn registration and become listed on the Medication Registry with the Nebraska Department of Health and Human Services Regulation and Licensure, Credentialing Division.
Medication Aide 40-Hour
If you work in a nursing home, assisted living facility, or mental retardation facility, you must complete a 40-hour course and pass a test given by the Nebraska Department of Health and Human Services.
This course is offered through many local community colleges and the following approved providers:
Quality Careers Pathways
Nebraska Health Learning Center
Providence Health Career Institute
The Medication Aide 40-Hour course includes information regarding:
Medication administration
Pharmacology
State rules and regulation
Classification of drugs
Documentation of drug administration
After you've completed this course, you must take a state-approved exam that measures your competency in the provision of medication and earn a score of at least 72. You will take the exam with the provider that provided the course.
Once you have earned a passing score on the exam, you must complete an application and send it, along with an official record showing the completion of the course, to the Nebraska Department of Health and Human Services Regulation and Licensure, Credentialing Division to become listed in on the Medication Registry.
Nebraska law requires registration as either a Medication Aide or Medication Aide 40-Hour within 30 days of employment.
2018-28 job growth projections provided by the U.S. Department of Labor-Sponsored resource, O*Net. Figures are based on state data not school-specific information  Conditions in your area may vary. 
All employment data accessed May 2021.