<!- mfunc feat_school ->
Featured Programs:
Sponsored School(s)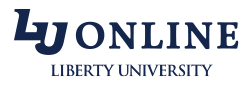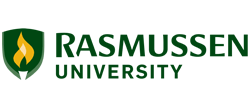 <!- /mfunc feat_school ->
Yielding an impressive set of skills that allow them to seamlessly move between administrative and clinical duties, Arkansas' medical assistants are the stars of the show in clinics and physicians' offices, and now more than ever, in major hospital systems too.
They're also in high demand in the Natural State, both now and in the coming years. According to the Arkansas Division of Workforce Services, there were 3,860 medical assistants working in the state in 2019. By 2021, their numbers are projected to increase by an impressive 5.4% in order to keep up with demand as independent hospitals are acquired by major healthcare systems that offer services through diverse types of facilities that range from large hospitals to specialty clinics, imaging centers, and more.
Sponsored Listings
In other words, now is the time to explore all that this healthcare support profession has to offer. Here's what you'll need to do to become part of Arkansas' exciting medical assisting field:
The Arkansas General Assembly passed an amendment to the Arkansas Medical Practices Act in 2009 that specifically addressed physician task-delegation to medical assistants. This opened the door for the Arkansas State Medical Board to adopt rules that would establish standards regarding the delegation of tasks to properly trained and qualified medical assistants.
This amendment also established a number of parameters that the Arkansas State Medical Board is required to follow when adopting regulations regarding the supervision of unlicensed employees, as well as limits on the types of drugs administered by the medical assistant. This is a necessary provision since Arkansas is one of the few states where medical assistants area allowed to administer medication at all, and of course, it's always done under a physician's direct supervision.
In response to the Arkansas General Assembly, the Board adopted Regulation 31, entitled Physician Delegation Regulation. Regulation 31 defines a medical assistant as an employee of a physician, who has not been licensed, and who has been specifically authorized to perform tasks for medical professionals pursuant to other provisions of Arkansas law.
---
Step 1. Complete a Formal Education Program in Medical Assisting
Regulation 31 has left the door open for medical assistants to perform any number of clinical or administrative tasks, so long as they're completed under the direct supervision of a physician.
With this in mind, you'll want to make sure you enter the profession with a solid set of credentials on your resume, including an accredited medical assisting program and national credential.
You'll have your choice of certificate, diploma, or associate's degree in medical assisting. All include the necessary training and curriculum to prepare you to practice as a competent, entry-level medical assisting and all include a clinical experience.
Both certificate and diploma programs can be completed in about a year, while associate degree programs take about two years to complete because they also include a core set of general education courses.
While a certificate or diploma program will take you from student to medical assisting in less time, the Associate in Science (AS) or Associate of Applied Science (AAS) degree can give you a competitive edge in the workplace, and can even come with higher wages. The credits you earn in an AS degree also easily transfer to a bachelor's degree if you have goals of advancing your education in the future to a field like nursing or medical administration. Associate of Applied Science (AAS) degrees are also widely available, the only difference being that they are strictly designed to provide a very focused and practical course of training for career preparation so they don't typically work as transfer degrees if you're considering a bachelor's later on.
Whichever type of medical assisting program you choose, it will always benefit you to choose one that's been accredited by either the Commission on Accreditation of Allied Health Education Programs (CAAHEP) or the Accrediting Bureau of Health Education Schools (ABHES). Accredited programs come with everything you'll need to serve as a competent, entry-level medical assistant and are often required as a condition of national certification.
To date, there is 1 CAAHEP-accredited medical assisting program and 1 ABHES-accredited medical assisting program in Arkansas.
---
Step 2. Earn a National Credential in Medical Assisting
National certification isn't required to work as a medical assistant in Arkansas, but many employers either require or prefer them. It's also a great way to display your commitment to the profession and show employers that you've achieved a higher level of knowledge and expertise in the field.
You'll need to meet specific education or experience requirements and pass a certification exam to qualify for most national certifications.
The two most widely recognized credentials for medical assistants are:
The American Association of Medical Assistants (AAMA): Certified Medical Assistant (CMA)You'll qualify to take the CMA examination by completing a CAAHEP- or ABHES-accredited program, all of which include the minimum practicum hours the AAMA requires. If you didn't attend a program with one of these specialty accreditations, you can still qualify through a new pilot program by substantiating that the program you graduated from was pretty much equivalent to an accredited program and included at least 560 academic contact hours and 160 practicum hours. You can substitute your first 1,000 hours on the job if your program didn't include a practicum.
American Medical Technologist (AMT): Registered Medical Assistant (RMA)You'll qualify to take the RMA exam by completing a medical assisting program that's approved by the U.S. Department of Education or the Council for Higher Education. The program must consist of at least 720 program clock hours in medical assisting and must include a clinical externship of at least 160 hours within the past 4 years. You may also qualify by completing a formal medical services training program through the U.S. Armed Forces.
Other respected general and specialty certification options include:
---
<!- mfunc search_btn -> <!- /mfunc search_btn ->
Step 3. Explore Job Opportunities in Medical Assisting in Arkansas
Once you've earned the profession's most-desired qualifications, you can begin your job search by checking out opportunities available through some of the state's large medical groups, such as:
Cooper Clinic, Fort Smith
Arkansas Health Group, Little Rock
Baptist Memorial Health Care, Jonesboro
19th Medical Group, Little Rock Air Force Base
Baptist Health Physician Partners, Little Rock
Northwest Physicians Group, Springdale/Siloam Springs
Becoming a member of the Arkansas Society of Medical Assistants or another professional association is a great way to find new job opportunities, locate continuing education programs necessary to keep your certification current, learn about the latest developments in the industry, and connect with others in the profession.
2019 job growth projections from the Arkansas Division of Workforce Services are aggregated through the U.S. Department of Labor-Sponsored resource, Projections Central. Employment conditions in your area may vary. 
All salary and employment data accessed July 2020.