<!- mfunc feat_school ->
Featured Programs:
Sponsored School(s)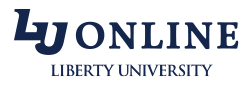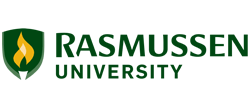 <!- /mfunc feat_school ->
Greeting patients, preparing exam rooms, managing patient records, assisting physicians in the exam room…they're all in the wheelhouse of the qualified medical assistant. Whether it's administrative or clinical duties they're tasked to complete, their unique skillset allows them to get the job done and save the medical practice money in the process.
Sponsored Listings
And the good news is that the job market for South Dakota's medical assistants is stronger than ever. According to forecasts from the South Dakota Department of Labor & Regulation, the number of medical assistants will grow by 4.1% in just the few, short years between 2019 and 2021—that's not surprising in a state that's home to healthcare goliaths like Sanford Health, one of the largest health systems in the nation. Headquartered in Sioux Falls, Sanford Health includes 44 hospitals, 482 clinics, and nearly 49,000 employees, including a lot of very well trained MAs.
If you want to become part of this flourishing profession, you'll need to ensure you've got the qualifications the South Dakota Board of Medical and Osteopathic Examiners requires.
Here's what you'll want to do to become a well-qualified medical assistant in South Dakota:
The South Dakota Board of Medical and Osteopathic Examiners registers medical assistants, and state law clearly defines the duties these allied health pros may perform.
Medical assistants can provide the following services under the supervision of an approved medical professional:
Administer basic first aid
Operate medical office equipment
Assist with treatment and patient examinations
Collect routine laboratory specimens
Administer medications by unit dosage
Perform basic lab procedures
Perform general office administrative duties and procedures
Perform the following clinical procedures:
Take vital signs
Observe and report a patient's symptoms or signs
Conduct phlebotomy blood withdrawal
Make non-intravenous injections
Prepare patients for examination
Perform aseptic procedures
Unless hospitals specifically allow medical assistants to work within their premises, medical assistants cannot provide their services in a hospital setting.
---
Step 1. Complete an Accredited Program in Medical Assisting
Before you can practice as a medical assistant in South Dakota, you'll need to register with the Board of Medical and Osteopathic Examiners, which requires the completion of an accredited program in medical assisting.
Choosing a program that's accredited by either the Commission on Accreditation of Allied Health Education Programs (CAAHEP) or the Accrediting Bureau of Health Education Schools (ABHES) qualifies you for registration and ensures your eligibility for national certification.
The CAAHEP and the ABHES accredit certificate, diploma, and associate degree programs, all of which offer a similar course of study and practical training in medical assisting. Some of the courses found within these programs include:
Introduction to health care information management
Anatomy and physiology
Medical billing and coding
Limited radiology
Medical transcriptions
Medical terminology and communication skills
Certificate and diploma programs provide a more direct route to practice, as they take just 10-12 months to complete, while associate degree programs take 2 years to complete because they include a general education core – a set of courses that provide a foundation in the physical sciences, the social sciences, communications, mathematics, and more.
Despite this longer course of study, the associate's degree has become the choice of many of today's medical assistants. Many employers seek out medical assistants with this degree, so choosing the associate's degree for your medical assistant education may result in better/more varied job opportunities, and a bigger paycheck.
And if you've got your sights set on earning a bachelor's degree in the future, the Associate of Science (AS) should be on your radar, as most or all of the courses within an AS degree easily transfer to a four-year degree in a healthcare-related field.
---
Step 2. Register with the Board of Medical and Osteopathic Examiners
You must register as a medical assistant in South Dakota through the Board of Medical and Osteopathic Examiners' medical assistant website.
Once you create an account, the Board will send you a username and password used to create an online application for registration. Initial registration as a medical assistant costs $10, and the registration cycle is two years.
---
Step 3. Earn National Certification
National certification is the ideal way to set yourself from the competition and display a commitment to your profession. One or more national credentials on your resume may also result in more job opportunities and better pay.
The Certified Medical Assistant (CMA) and the Registered Medical Assistant (RMA) remain the two most widely sought-after credentials in medical assisting, and you'll earn eligibility for both credentials by completing an accredited medical assisting program.
Certified Medical Assistant (CMA)
To earn the CMA through the American Association of Medical Assistants (AAMA), you'll need to take and pass the Certified Medical Assistant Exam.
You'll register online to take this exam, and you'll take it at a Prometric testing center near you. In South Dakota, there are testing centers in Sioux Falls and Rapid City.
Registered Medical Assistant (RMA)
To earn the RMA through the American Medical Technologists (AMT), you'll need take and pass the RMA exam, which is offered through Pearson VUE testing centers in Sioux Falls and Rapid City.
---
Step 4. Find a Job You'll Love and Maintain Your State Registration and National Credential
One of the best ways to stay in touch and on top of all the current changes to the medical assisting profession is by joining a professional association like the South Dakota Society of Medical Assistants (SDSMA). Membership is also a great resource for finding the latest employment opportunities and professional development activities to keep your national certification current.
<!- mfunc search_btn -> <!- /mfunc search_btn ->
Once your resume is perfected and you're ready to find your first job, consider looking into the many professional opportunities available through some of the state's largest healthcare systems, such as:
Sanford USD Medical Center, Sioux Falls
Avera McKennan Hospital & University Health Center, Sioux Falls
Regional Health Rapid City Hospital, Rapid City
Avera St. Luke's Hospital, Aberdeen
Prairie Lakes Healthcare System, Watertown
You must renew your registration with the Board of Medical and Osteopathic Examiners every two years. Registration expires biannually on December 31st of odd-numbered years. To renew your registration, you must submit a renewal application and a fee of $5.
You must renew the CMA every 5 years by either retaking the CMA Exam or earning 60 re-certification points as follows:
To maintain the RMA, you must renew it annually and complete 30 Certification Continuing Program (CCP) points every three years.
2019 job growth projections from the South Dakota Department of Labor & Regulation are aggregated through the U.S. Department of Labor-Sponsored resource, Projections Central. Employment conditions in your area may vary. 
All salary and employment data accessed July 2020.