<!- mfunc feat_school ->
Featured Programs:
Sponsored School(s)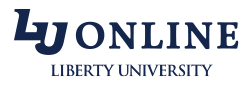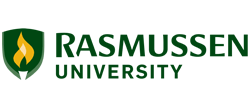 <!- /mfunc feat_school ->
If you've ever been to a well-run doctor's office, you can thank a medical assistant for that. Whether they're answering phones, welcoming patients, taking patient medical histories, or assisting the physician during an exam, these healthcare support pros are the stars of the show when it comes to keeping things running smoothly.
And in Arizona, medical assistants with the right qualifications are a hot commodity.
According to projections from the Arizona Department of Administration Office of Employment and Population Statistics, the number of medical assistants should increase by 7.5% between 2019 and 2021 – one of the fastest growth rates in the nation during this time. They're needed to keep up with the hiring needs of Arizona's major hospital systems as they continue to expand their operations and services, including Banner University Medical Center and Dignity Health Chandler Regional Medical Center in Phoenix.
With these types of opportunities on the horizon, now, more than ever, a career in medical assisting is sure to pay dividends. Here's what you'll need to do to become part of Arizona's booming medical assisting profession:
The Medical Board defines a medical assistant as an unlicensed person who assists the medical practice under the supervision of a nurse practitioner, physician assistant, or physician, and performs procedures that are commensurate with their education and training.
In addition to basic administrative and clinical duties, the Board permits Arizona medical assistants to administer the following under the direct supervision of a physician or physician assistant:
Whirlpool treatments
Ultrasound therapy
Transcutaneous nerve stimulation unit treatments
Traction treatments
Small volume nebulizer treatments
Massage therapy
Hot and cold pack treatments
Electronic galvation stimulation treatments
Diathermy treatments
Some of the procedures a medical assistant may perform in Arizona without direct supervision include:
Verifying insurance
Scheduling
Recording a doctor's findings in patient charts and transcribing materials in patient charts and records
Performing visual acuity screening as part of a routine physical
Making patient appointments
Billing and coding
---
Step 1. Complete an Approved Medical Assistant Training Program
The work of medical assistants is more closely regulated in Arizona than it is in other states. Here you'll need to complete a medical assisting program that's accredited by the Commission on Accreditation of Allied Health Education Programs (CAAHEP), the Accrediting Bureau of Health Education Schools (ABHES), or by an accrediting agency recognized by the U.S. Department of Education.
The Board also recognizes medical assisting programs that are designed and offered by a licensed allopathic physician, provided it meets the same standards as accredited programs.
It is up to the physician, physician assistant, or nurse practitioner to verify that the employed medical assistant meets all training requirements. In other words, while you won't need to show proof to the Board that you've completed an accredited program, you can bet that your first employer will verify this info.

Sponsored Listings
There are currently 2 CAAHEP-accredited medical assistant programs and 12 ABHES-accredited medical assistant programs in Arizona.
Note: You may be exempt from medical assistant training requirements in Arizona if:
You completed an unapproved medical assistant program before February 2000 and were employed as a medical assistant since the completion of the program.
You worked as a medical assistant for the same physician or group of physicians for at least 2,000 hours before February 2000.
You completed a medical services training program in the U.S. Armed Forces.
Medical assisting programs come in three varieties: diploma, certificate, and associate degree programs. All three provide a comprehensive course of education in medical assisting, and all three include a clinical component to ensure you're prepared to serve as a competent, entry-level medical assistant upon graduation. Diploma and certificate programs are almost always shorter in length than an associate's degree (10-12 months vs. 2 years) because in addition to medical assistant-focused courses and clinical experiences, associate degrees include a core of general education courses.
Despite its longer time frame, an associate's degree is a popular choice because it gives a competitive edge when it comes time to land a job. Some of the largest employers also prefer candidates who have earned an associate's degree. The general ed courses in an associate's degree program often elevate a medical assistant's written and verbal communication skills, which are valuable when providing front-end office duties.
The Associate of Science (AS) is also the degree of choice among medical assistants who have plans to pursue more advanced education in the future. Most courses in an AS degree easily transfer to a bachelor's degree, whether it's in medical administration, nursing, or physician assisting, among others.
---
Step 2. Earn a Medical Assistant National Credential
Once you've completed an accredited program in medical assisting, now it's time to earn national certification in the field. While purely voluntary, national certification serves as a great way to show your commitment and advanced level of expertise/knowledge in medical assisting. It'll also give you a leg up on the competition when it comes to landing a job.
To earn either the RMA or CMA credential, you must take and pass an examination.
Other respected general and specialty certification options include:
---
Step 3. Find a Job in Medical Assisting in Arizona
Becoming a member of a professional association like the Arizona Society of Medical Assistants is a great way to learn about any legislative changes to the profession, earn continuing education credits to keep your national certification current, and connect with your colleagues through networking events and state conferences.
<!- mfunc search_btn -> <!- /mfunc search_btn ->
Once your resume is polished and you're ready to land your first job, you can start your job search by checking out the opportunities within some of Arizona's largest medical groups and clinics, such as:
Joseph's Medical Group, Phoenix
Valley Anesthesiology Consultants, Phoenix
Mayo Clinic, Scottsdale
Banner Medical Group, Phoenix
District Medical Group, Phoenix
Arizona Medical Group, Peoria
2019 job growth projections from the Arizona Department of Administration's Office of Employment and Population Statistics are aggregated through the U.S. Department of Labor-Sponsored resource, Projections Central. Employment conditions in your area may vary. 
All salary and employment data accessed July 2020.