<!- mfunc feat_school ->
Featured Programs:
Sponsored School(s)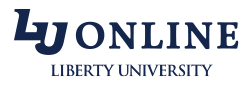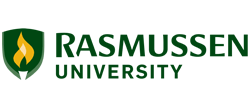 <!- /mfunc feat_school ->
The job scope of Tennessee's medical assistants runs the gamut from administrative to clinical, and their presence in a doctor's office, clinic, or ambulatory care center means organization and efficiency are always on point. Whether they're answering phones, entering insurance information into the computer, or prepping an exam room for the next patient, these healthcare support pros pull their weight as part of the healthcare team.
Sponsored Listings
And their value continues to exceed expectations as the state's healthcare sector becomes larger and more complex. Hospital systems like Nashville's Vanderbilt University Medical Center, which ranks as one of the largest academic medical centers in the Southeast and boasts more than 2 million patient visits each year, dominate the landscape here. And, as a result, job forecasts for medical assistants are downright impressive.
According to the Bureau of Labor Statistics, health care support occupations are projected to grow 24 per cent on a national scale between 2012 and 2022. And Tennessee is no exception. The state's medical assistant job market is expected to expand by more than 30 per cent during the same period.
Even better, According to projections from the Tennessee Department of Labor & Workforce Development, the number of medical assistants here will grow by 4% in just the few, short years between 2019 and 2021.
Medical assistants in Tennessee assist physicians and other healthcare professionals with daily tasks, though their duties vary somewhat depending on the patients they see. They might prepare patients for exams or gather medical histories before assisting during injections or basic lab tests.
While some work regular eight-hour shifts, others are required to work nights, weekends, and holidays. And because no two days are identical in the world of healthcare, medical assistants also act as receptionists, nurses, and ambulance drivers when the situation warrants.
If you want to become part of this growing profession, you'll need to make sure your qualifications match what today's employers demand.
Here are the steps you'll want to take to become a qualified medical assistant in Tennessee:
Tennessee's regulations governing medical assistants are limited to ensuring candidates are of legal employment age, do not have a significant criminal background, and are legally able to work in the United States.
As a result, their training and experience requirements can vary from one employer to the next.
So, before you decide if this is the field for you, you must understand what parts of your background may not be considered "acceptable" by Tennessee employers. And the best way to do that is to check out an organization that specializes in guiding people through the process of becoming a medical assistant.
But don't expect little to no qualifications for medical assistants here. In fact, talk to any employer and they'll tell you that an accredited program in medical assisting and national certification aren't just preferred – they're required if you want to enjoy the best professional opportunities.
---
Step 1. Develop Your Qualifications Through Education and Certification
Completing a medical assistant program that's accredited by either the Commission on Accreditation of Allied Health Education Programs (CAAHEP) or the Accrediting Bureau of Health Education Schools (ABHES) remains the best, first step to becoming a medical assistant.
The CAAHEP and the ABHES accredit certificate, diploma, and associate degree programs, and you can expect a similar curriculum and practical experience/internship with all of them. Some of the courses within these programs include:
Medical assistant laboratory procedures
Pharmacology
Electronic medical assistant administrative procedures
Medical terminology
Medical or insurance billing and coding
Medical assistant clinical procedures
Electronic patient health record
Software applications and computer skills for medical assistants
Communications with health care professionals
Practicum or internship
However, while a certificate or diploma program takes about 10-12 months to complete, an associate's degree takes about twice as long to complete – about 2 years because of the addition of a general education core. But this added coursework produces well-rounded medical assistants with sharper written and verbal communication skills, which makes them an asset among employers, particularly when it comes to managing an office's front end. As a result, an associate's degree often means more job opportunities, more opportunities for advancement, and larger paychecks.
The Associate of Science (AS) degree is a gem among medical assistants with aspirations of continuing their education to the bachelor's level at some point, as most or all of the courses of an AS easily transfer to a four-year degree in a healthcare-related field, thereby reducing the time it takes to complete this degree nearly in half.
Once you've completed an accredited medical assisting program, you'll be eligible to take a national certification exam and earn a national credential in medical assisting.
The top credentials in the field area:
Certified Medical Assistant (CMA)
You can earn the CMA through the American Association of Medical Assistants (AAMA) by taking and passing the Certified Medical Assistant Exam.
You can apply online to take this exam, which is offered at the following Prometric testing centers in Tennessee:
Nashville
Clarksville
Chattanooga
Knoxville
Memphis
Registered Medical Assistant (RMA)
You can earn the RMA through the American Medical Technologists (AMT) by taking and passing the RMA exam.
Nationally Registered Certified Medical Assistant (NRCMA)
You can earn the NRCMA through the National Association by Health Professionals (NAHP) by taking and passing the NRCMA exam.
---
Step 2. Find a Medical Assistant Job in Tennessee
Once you've completed the education and certification that'll make you a highly qualified medical assistant, you'll find that membership in a professional association like the Tennessee Society of Medical Assistants (TNSMA) is a great resource for finding continuing education opportunities to keep your credential current, connecting with your colleagues through networking events, and locating some of the newest job opportunities.
You can start your job search by checking out some of the opportunities available through Tennessee's largest healthcare systems, such as:
CHI Memorial Hospital, Chattanooga
Baptist Memorial Hospital, Nashville
Erlanger Baroness Hospital, Chattanooga
Johnson City Medical Center, Johnson City
Methodist University Hospital, Memphis
TriStar Centennial Medical Center, Nashville
University of Tennessee Medical Center, Knoxville
---
<!- mfunc search_btn -> <!- /mfunc search_btn ->
Step 3. Maintain Your National Credentials
You'll need to maintain your national credential.
CMA – You'll need to renew the CMA every 5 years by either retaking the CMA Exam or earning 60 re-certification points based on the following criteria:

A minimum of 10 points relating to administrative duties
A minimum of 10 points relating to clinical duties
A minimum of 10 points relating to general duties
A minimum of 30 points from AAMA-approved continuing education units
NRCMA – You'll need to maintain the NRCMA by:
2019 job growth projections from the Tennessee Department of Labor & Workforce Development are aggregated through the U.S. Department of Labor-Sponsored resource, Projections Central. Employment conditions in your area may vary. 
All salary and employment data accessed July 2020.