<!- mfunc feat_school ->
Featured Programs:
Sponsored School(s)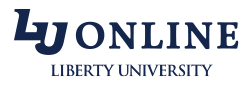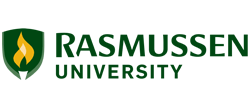 <!- /mfunc feat_school ->
Medical assistants are the heroes of the medical office and their unique skillset allows them to effortlessly move between patient liaison, administrative pro, and physician helper. And in Kentucky, these valuable allied health pros are enjoying outstanding opportunities, thanks to projected growth in the profession and leaders like KentuckyOne Health, Baptist Health Lexington, and UK Healthcare driving healthcare innovation and exceptional patient care.
Sponsored Listings
According to projections from the Kentucky Center for Statistics, the number of medical assistants is set to increase by 4.4% in the short period between 2019 and 2021. Plus, medical assistants should see about 1,220 annual openings in the field during this time, thanks to a combination of retirements, natural job turnover, and new job creation.
This translates into plenty of professional opportunities once you've earned the education and certification necessary to make you a valuable addition to any medical clinic or physician's office.
Complete the following steps to become one of Kentucky's highly qualified medical assistants:
Kentucky law does not require licensure for medical assistants. But don't confuse a lack of professional regulation with low standards among employers. In fact, it's quite common to find Kentucky employers who require (or at least prefer) candidates with a resume that includes a formal course of education in medical assisting and a national certification.
It's also important to keep in mind that success in medical assisting comes down to distinguishing yourself from other job candidates.
---
Step 1. Become a Qualified Medical Assistant Through Education
The first step to becoming a medical assistant in Kentucky should always be to complete a formal program in medical assisting.
Find a program that's been accredited by either the Commission on Accreditation of Allied Health Education Programs (CAAHEP) or the Accrediting Bureau of Health Education Schools (ABHES) so you can be sure your course of study adequately prepares you to serve as a competent, entry-level medical assistant. Completing a CAAHEP- or ABHES-accredited program also streamlines the national certification process.
Medical assisting programs may be designed as certificate, diploma, and associate degree programs, all of which include a similar course of education and training in medical assisting. To date, there are 7 CAAHEP-accredited programs and 12 ABHES-accredited medical assisting programs in Kentucky.
Some of the courses you can expect to complete in an accredited program include:
Medical law and ethics
Medical terminology
Medical office administration
Electronic records management
Medical assistant laboratory procedures
Medical assistant clinical procedures
Medical assisting techniques
Medical assistant pharmacology
Medical insurance billing and coding
Health, safety, and emergency procedures
But while certificate and diploma programs take about 10-12 months to complete, an associate's degree requires 2 years of study because it also includes a general education core that makes you a more well-rounded candidate with stronger written and verbal communication skills. An associate's degree should also be your choice if you have thoughts of advancing your education to the bachelor's level at some point. In fact, most of all of the coursework of an Associate of Science (AS) degree can easily transfer to a bachelor's degree in an area of allied health, such as healthcare administration or health science.
---
Step 2. Achieve National Certification
Once you have completed a medical assistant academic program, you'll have a range of certification options available to you. The CMA and RMA certifications remain the most popular options among medical assistants, but they're not the only ones available in the field:
Certified Medical Assistant (CMA) – sponsored by the American Association of Medical Assistants (AAMA). Eligibility requirements are:
Graduate from a medical assisting school that is accredited by CAAHEP or ABHES (or alternately, a program that is determined to be equivalent to a CAAHEP or ABHES accredited program)
Pass the Certified Medical Assistant Exam
Registered Medical Assistant (RMA) – sponsored by American Medical Technologists (AMT). Eligibility requirements are:
Complete ONE of the paths to eligibility for the RMA:

Graduate from an accredited academic program that has at least 720 hours of study related to medical assisting, with at least 160 hours of a clinical externship
Graduate from a US Military medical services training program
Be a high school graduate with at least five years of work experience as a medical assistant, including both clinical and administrative duties
Be a medical assistant professor with at least five years of teaching experience
Be a medical assistant profession with multiple years of clinical medical assisting experience
Earn another agency's medical assisting certification that includes passing an exam; this route will exempt you from having to take the RMA Exam

Pass the RMA Exam
The Nationally Registered Certified Medical Assistant (NRCMA) – sponsored by the National Association of Health Professionals (NAHP). Eligibility requirements are:
Meet one of the following paths to eligibility:

Have two years of experience in the US Military as a medical assistant equivalent
Graduate from an approved medical assistant course of study
Have at least two years of work experience as a medical assistant with a positive recommendation from your employer

Register for and pass the NRCMA Exam
Certified Clinical Medical Assistant (CCMA) – sponsored by the National Healthcareer Association (NHA).Eligibility requirements are:
Medical Assistant (NCMA) – sponsored by the National Center for Competency Testing (NCCT). Eligibility requirements are:
Meet ONE of the following routes of eligibility:

Graduate from a medical assistant academic program approved by the NCCT
Have two years of full-time work experience as a medical assistant
Work as a medical assistant equivalent in the US Military
Be a highly qualified medical professional from a foreign country, such as a nurse or doctor
Have at least 10 years of experience as a medical assistant professor
Earn another agency's medical assistant certification

 Pass the NCMA Exam
---
Step 3. Find a Job You'll Love
Now that you've built a resume that will make you a hot commodity in the medical assisting field, you can begin your job hunt by checking out opportunities available through some of Kentucky's leading healthcare systems, such as:
University of Kentucky Hospital, Lexington
Saint Elizabeth Medical Center South, Covington
Western State Hospital, Hopkinsville
Saint Joseph Hospital, Lexington
Owensboro Medical Health System, Owensboro
Norton Hospital/Kosair Children's Hospital, Kentucky
Baptist Hospital East, Louisville
Norton Audubon Hospital, Louisville
---
<!- mfunc search_btn -> <!- /mfunc search_btn ->
Step 4. Maintain and Improve Your Qualifications
You'll need to satisfy specific continuing education requirements to maintain your national credential. Of course, these requirements will vary depending on the national certification you hold:
The CMA credential must be renewed every five years. To do this you will need to either retake the CMA Exam or earn 60 re-certification points, with at least 30 of these being from AAMA-approved continuing education units.
To renew the NRCMA credential, you will need to maintain a current CPR card and an annual membership with the NAHP. You also need to complete at least two Class A Continuing Education Units (CEUs) each year, except during your first year of holding the NRCMA credential.
To maintain the CCMA credential, you need to earn at least 10 Continuing Education (CE) credits biannually.
To maintain the NCMA credential, you must complete annual Continuing Education (CE) that is approved by the NCCT.
2019 job growth projections from the Kentucky Center for Statistics are aggregated through the U.S. Department of Labor-Sponsored resource, Projections Central. Employment conditions in your area may vary. 
All salary and employment data accessed July 2020.