<!- mfunc feat_school ->
Featured Programs:
Sponsored School(s)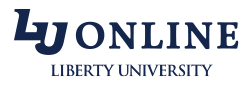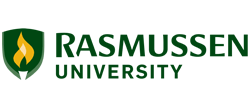 <!- /mfunc feat_school ->
Who Is A Certified Medical Assistant?
A certified medical assistant is a skilled individual with credentials accredited by the National Commission for Certifying Agencies obtained after the CMA examination. The CMA exam is structured to check the candidate's dedication, skills, and knowledge in practical and theoretical aspects. 
A certified individual has gone through the quality test, and the certification attests to their competency as a medical assistant. In a span of every 60 months, the credential must be recertified by the American board as per the updated health industry standards. 
The BLS (Bureau of Labor Statistics) attests to the 5 main certifications from the entities approved by National Commission for Certifying Agencies. These widely accepted certifications are-
Certified Medical Assistant (CMA) from the American Association of Medical Assistants

Registered Medical Assistant (RMA) from American Medical Technologists

National Certified Medical Assistant (NCMA) from the National Center for Competency Testing

Certified Clinical Medical Assistant (CCMA) from the National Healthcareer Association

Certified Medical Administrative Assistant (CMAA) from the National Healthcareer Association
Having a certification reflects your dedication and seriousness towards the healthcare profession. Employers are always seeking competent certified medical assistants for vacancies in healthcare facilities. 
As per the BLS reports, the employment rate will increase up to 19% from 2019 to 2029, which is much faster than the average of all occupations. This opens up several opportunities for competent and skilled individuals as more and more physicians will hire the MAs to reduce their workload to see more patients. Similarly, increasing lifespan and senior care facilities will also need the medical assistant to help the individuals in need. 
What Employers Seek  In A Medical Assistant?
Apart from the Certifications, hands-on training, and experience, employers also look for the soft skills in a medical assistant. Soft skills influence how the medical assistant behaves with the patients, patient's family, and co-workers. It further affects how loyal the patients will remain to the healthcare facilities. 
Consequently, employers also seek excellent soft skills as it impacts the future of the medical facility. Therefore, it has become a significant eligibility criterion for being a competent medical assistant.
All these requirements will naturally bring some queries in aspiring MA's mind like- 
What soft skills do I need to be a medical assistant?
Why is having soft skills necessary for a medical assistant?
How do I learn the soft skills I need to be a medical assistant?
Keep reading further to get the answers for these questions by the MedAssistantEDU healthcare industry experts and learn all about the relevance of soft skills for medical assistants.
A Day In The Life Of A Medical Assistant
A medical assistant's job is not monotonous at all. Every day, the medical assistant will be taking several job roles as per the requirements. Most MAs work up to 40 hours a week in a clean and highly professional environment surrounded by highly competent individuals. 
On a typical day, a medical assistant might have to set appointments, answer telephones, deal with the patients, maintain records, clean and sterilize the instruments, change wound dressings, arranging laboratory tests, etc. In order to perform so many duties, it becomes essential that a medical assistant learn these multiple skill-sets by enrolling in a medical school for certificate or degree programs. 
<!- mfunc search_btn -> <!- /mfunc search_btn ->
Although these are some common overlapping tasks, a medical assistant's job description is highly variable depending upon the facility in which they are working. A medical assistant is always working in a challenging, stimulating environment that promotes growth. The working shift of a medical assistant can vary depending upon the job. Still, on average, medical assistants have a salary of $42,000 a year average with other perks like insurance, vacation pay, etc.
Why Is Having Soft Skills Important For A Medical Assistant?
What are some soft skills for a certified medical assistant? Are these skills as critical as employers made them be?
Medical assistants and soft skills go hand in hand to directly answer this question, and a medical assistant must have excellent soft skills. A medical assistant who cannot learn soft skills will not be at his best, and the healthcare facility will not thrive as it should be. 
Since medical assistants spend a lot of time interacting with patients, a positive attitude and soft skills are essential to leave an excellent first impression. Having excellent soft skills for a medical assistant career displays your passion and dedication to the healthcare industry.
As a medical assistant, you will need soft and hard skills to make a strong foundation for your career. After you qualify for the interview and join your job role, you will learn specific hard skills to perform your job efficiently. Meanwhile, you can also practice and strengthen the soft skills needed by the medical assistant in your workplace as well. 
What Are The Skills You Will Need As A Medical Assistant?
Hard skills– Hard skills are some traditional technical skills taught during the curriculum and can be measured. These skills are expected from a competent candidate who is applying for the position. Some common hard skills include-
Understanding pathophysiology, 

Taking vital signs, 

Administering medications, 

Scheduling, 

Patient preparation, 

Organization

Proficiency with software

Some specific clinical skills, etc
 Apart from maintaining a high GPA, it is also important to learn soft skills that set you apart from others in your medical assistant career.  
Soft skills– These skills are hard to measure but are of utmost importance as these influence your career graph significantly. Some common soft skills include- 
Excellent communication

Compassion

and patience

Flexibility, adaptability, and emotional stability

Proactive, ethical, and responsible nature

Honesty

Effective team player

Strong work ethic

Time management
These skills are further practised on the job and help you in the enhancement of your career. However, you do not need to excel in all skills but primarily focus on those which will help you qualify as a potential candidate for the position.
So, what are the top four soft skills you will need as a medical assistant?
Empathy and Bedside manner

–  A medical assistant must be empathetic and confident. He must show the appropriate bedside manner with professionalism and a positive attitude. The more confident and compassionate he is, the higher he will score in the patient's evaluation.

Communication skills-

  A medical assistant is the first point of communication with patients, relatives, and healthcare staff. They must be an effective communicator to project their reliability across all departments. The more patients feel cared for, the more likely they will follow up through the healthcare facility. The level of communication impacts the patient's beliefs in the department. 
Strong communication skills are imperative for patient care and satisfaction. A medical assistant has to communicate the medical language to the patients in layman terms. This includes precise message delivery in stressful and anxious circumstances in a calming way. You can strengthen your communication skills in the following way-
Participating in discussions

Asking questions

Intentional listening

Carefully speaking

Offering help to others when you see the opportunity

Taking feedback from your peers and reflecting upon it

 
3. Organization and stress management- A medical assistant must be a team player. They must know the stress management techniques as they deal with patients in critical conditions. If medical assistant can not handle their stress, they are likely to suffer from mental exhaustion, burnout, and diminished interest in work. Medical assistants have long working hours, and thus, they must balance themselves and the patient in distress.
4. Problem-solving skills- A medical assistant must be a critical thinker with excellent problem-solving skills. They must be a team player to run things smoothly and increasing the efficiency of the facility. They must be the actionable figure with a passion for thriving in their career. There is always something new to learn as a medical assistant, and public dealing can be tricky. The problem-solving skills will come in handy here. Many times the problems are unexpected and nothing you have dealt with before. Here your finely tuned problem-solving skills will come in handy, and you will be able to make the most out of the circumstances. You can strengthen your problem-solving skills in a medical school by
participating in field internships

putting your best selves in the class,

through critical thinking assignments, and 

keen observation.
How Do I Learn The Soft Skills I Need To Be A Medical Assistant?
Firstly, try to find out what skills you have and make a list of soft skills required to be a medical assistant. Now try to find out where you lack and make a list for the same. If you could not identify your areas of improvement, you can rely on your trainers and research the skills employers seek, as per the industry standards.
Soft skills like professionalism, dependability, and communication are the most lacking skills in the MAs, but these are very important. Learning these skills will help you in career growth and achieve your goals. 
MedAssistantEDU professionals can help you build these skills through the extensive practical curriculum and make a strong foundation through theory and real-time internships under experienced mentors. 
The accredited medical assistant certification also works in your favour. It shows that you are reliable and up to the industry standards. This way, you can develop a personal brand and stand out among the rest. 
Top Medical Assistant Programs
Getting a certification is always going to set you apart from the crowd. With increasing opportunities in the healthcare industry, it is clear that being a medical assistant is a promising career. 
<!- mfunc search_btn -> <!- /mfunc search_btn ->
If you plan to pursue a career in it, you can choose a short-term or long-term course. For short-term courses, you can select the certifications and diploma programs lasting 9 to 12 months. You can choose the associate degree programs lasting for 2 years, inclusive of externships for a long-term degree. 
Regardless of what you chose, getting your medical assistant credentials will be a good idea to secure your future and make a mark. This is the fastest going career field, and getting globally accepted credentials will significantly shape your future.
Now you know the answer to the soft skills needed by a medical assistant, it's time to evaluate yourself and choose a school to pursue your dream. You can select the best-accredited school with quality education and affordability for a future full of opportunities.