<!- mfunc feat_school ->
Featured Programs:
Sponsored School(s)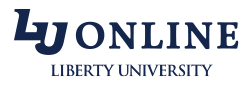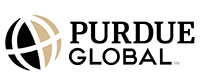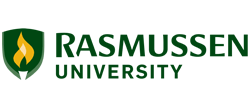 <!- /mfunc feat_school ->
Working in healthcare in America today is a surreal experience for medical assistants. Even as emergency rooms and intensive care units across the country fill up with rasping, wheezing coronavirus cases, other areas in those same hospitals have fallen silent as every non-urgent medical matter is back-burnered, including the bread and butter elective procedures hospitals rely on to remain profitable. Outpatient clinics of all types are shuttered and empty. And some major healthcare employers are furloughing up to 30% of their staff, according to the New York Times.
It's a part of the peculiar nature of the American healthcare system that it can't sustain the payroll for a large chunk of its employees even in the middle of a major healthcare catastrophe. If you're not laid-off right now, then you're overworked to the point of exhaustion—there doesn't seem to be a middle ground to balance the load.
But figuring out whatever world-class screwup led to that turn of events is above your pay grade. If you're in the group of MAs that's been laid-off or had your hours cut, you'd do better thinking about what you should do with your time until the industry recovers enough to get you back to work where you belong.
Here's 5 things we think every medical assistant who isn't on the front lines of the COVID-19 pandemic should be doing with their time right now.
1 – Future-Proof Your Skills with Telehealth Expertise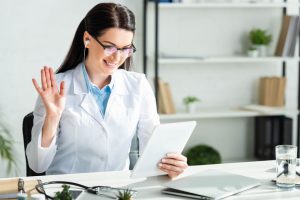 Medical assistants get asked to take on all sorts of odd jobs during the average day at a medical office. You can expect that in the future an increasing number of those tasks are going to revolve around telehealth services.
When normal clinical and doctor's office visits kick back into drive—and they will, because healthcare needs and demographic trends are not being erased by COVID-19—it's going to be a different job than the one you started out in. A heightened sensitivity to infection, on top of existing concerns about MRSA and other highly contagious diseases, is going to play a prominent role. In the months it takes to break the infection chain after stay-at-home orders are lifted, and even long after COVID-19 is just a memory, you can be sure that serving patients from a distance is going to be a lot more common.
That's why we recommend you start reading up on the kind of remote capabilities telehealth gives to physicians' practices so you can stay ahead of the curve:
Triaging incoming calls
Providing light technical support to patients
Analyzing remote data
Assessing patient capacities
Monitoring body functions remotely
There are even certificate programs emerging to train and validate your telehealth skills, like the one offered by Thomas Jefferson University. Naturally, they are available online, so you don't even have to stop social distancing to attend!
2 – Remember Your Training Will Keep You Employed Even If Your Current Employer Can't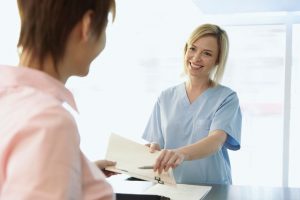 It's probably becoming clear to you right about now that your recession-proof industry isn't exactly everything-proof. MAs in certain roles are definitely mission critical staff at times like this, but if you were working in a setting like a plastic surgery clinic or orthopedic surgeon's office, you could be finding yourself with a lot of time off right now.
Fortunately, your education as a medical assistant can qualify you for a broad range of employment settings. Unlike many clinicians, you get a broad, comprehensive education that allows you to step into everything from medical records management to office management to phlebotomy.
If working in a plastic surgery clinic was your dream, there's no need to drop it now, but it's definitely worth exploring other avenues you could pursue if it turns into a long-term stretch on the dole.
3 – Send Fan Mail to Scandinavian Royalty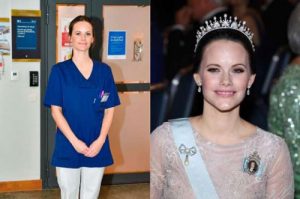 The Düchess of Varmland, better known as Princess Sofia of Sweden, announced last week that she would be trading in her royal duties to take a turn as a medical assistant at a hospital at Stockholm. Talk about stealing the thunder from hardworking MAs! But if a princess can become a medical assistant, perhaps a medical assistant can join the royal family.
There's really no way to wedge yourself into the royal court other than to marry in, which is how Sofia got her title after wooing the King's son… but you can try to ingratiate yourself to Her Royal Highness by friending her on Facebook, at least — just keep the tagging to a minimum lest you be banished by imperial decree for being a royal pain.
Props to Princess Sofia for taking on a hard, hands-on role in a crisis… and even bigger props to the tiara-less MA commoners like us making valuable contributions every day.
4 – Volunteer Those Skills You Worked So Hard to Develop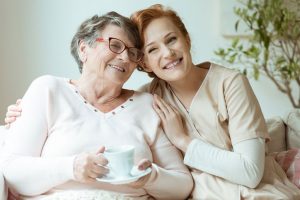 You became a medical assistant because you wanted to help people. Just because your job has you sidelined doesn't mean you can't be useful. That extra free time plus your skillset makes you a valuable volunteer, giving you a chance to pitch-in in a meaningful way while society is turned upside down. States getting hit hard, like New Jersey, are in desperate need of qualified professionals and are actively looking for volunteers.
As an MA, you have another advantage over many other clinicians and healthcare professionals, which is that you are not dependent on state-level licensing to practice. With a CMA (Certified Medical Assistant) or RMA (Registered Medical Assistant) credential, you can go anywhere in the country without any question about your qualifications and immediately lend a hand.
5 – Get Your Hands on Some Well-Deserved Freebies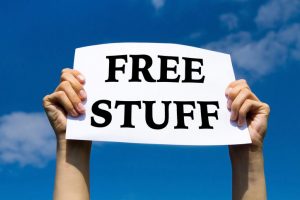 Along the way, you can sample some of the benefits of being part of the ranks of national heroes right now by taking advantage of some of the free opportunities and benefits that corporations are offering to help support healthcare workers.
Need some help getting to where you want to volunteer? No problem; Delta Airlines is flying eligible volunteers to places like Georgia, Louisiana, and Michigan. Want some swank accommodations while you are there? Airbnb is waiving their fees, while Hilton, Marriot, and other hotel chains are offering rooms up for free. Lyft scooters are free in several of their markets for healthcare workers, while mom and pop shops around the country are doing their own deals and discounts as a way to show support and appreciation.
Of course, you're free to just kick back and play some X-box while you wait as well. But the truth is, you have skills that can really help right now. So give extra consideration to #4, like Princess Sofia, and rest assured you will be viewed as royalty by a grateful nation even without the official title.