<!- mfunc feat_school ->
Featured Programs:
Sponsored School(s)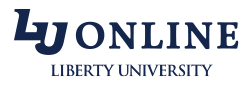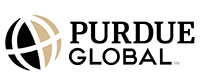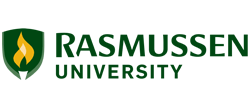 <!- /mfunc feat_school ->
How long is medical assistant training?
How to be a medical assistant?
How much does a medical assistant make?
These are the common questions that run through an applicant's mind while thinking about a career in the medical assistant field. Not having the proper insight into what it means to become a medical assistant can impact your future, and you might make the wrong decisions.
This blog will help you learn what it means to be a medical assistant from long-term healthcare experts. 
Medical Assistant 
Medical assistants are trained professionals who can take any role in the healthcare system to ensure smooth functioning. If you are the helper and comforter of your group with a keen interest in medicine, a medical assistant can be a thriving career option for you. 
If you are thinking about becoming a medical assistant and what you can expect in your professional life, MedAssistantEDU experts can guide you. Keep reading further to know more.
Skills Required To Become A Medical Assistant
A medical assistant needs to take several roles; therefore, they need to have multiple skills to excel in whichever role they are performing.
Soft Skills
Communication

Active listening

Reading comprehension

Perception and sensitivity

Attention to details

Writing 

Analytical approach
Technical skills
Treatment

Tech-savvy

Medical terminology

Clerical 

Management
The Main Tasks Of A Medical Assistant
A medical assistant has to take different roles to ensure that all process runs smoothly. A medical assistant duty involves but is not limited to-
Taking vitals

Operating ECG/EKG machine 

Administrative responsibility

Managing medical records, billing, and coding

Phlebologist

Assisting in medical procedures

Administration medical procedure

Preparing reports

Add range for hospital administration

Perform diagnostic procedures

Sterilize types of equipment and rooms

Preparing patients for appointments

Perform diagnostic tests
As your experience increases, you will get additional advanced responsibilities such as making fee schedules, administrating IV medication, starting an IV, and conducting lab tests. You will work with several types of equipment, including needles, BP units, nebulizers, and ophthalmoscopes, apart from the primary instruments.
Here is how to become a certified medical assistant with this 5 step approach – 
#Step 1– Obtain your high school diploma
To apply for certification, you will have to graduate from high school or get an equivalent diploma. While using for certification as a medical assistant, you will need to be meet the specific eligibility criteria, and a high school diploma is one of them.
#Step 2– Compare the programs
There are different medical assistant schools to choose from. For this, you will need to do your research and chose one that suits you the best. 
You can refer to the list made by MedAssistantEdu to find a medical assistant school in the US that offers the best quality education at an affordable cost. While selecting a school, think about your learning style and how much you can grasp online or in-campus tuitions. However, in both the case you will have to work in-person to complete your externship training hours.
#Step 3– Enroll in your chosen program
Once you have decided on the school and course you want to pursue; it's time to put your best foot forward and start learning. Remember you want to be the best when you start looking for jobs. Try to learn as much as you can and take your mentor's criticism positively. Once you have finished your job, it is time to apply for the CMA exam.
#Step 4– Take the CMA exam
The last part of completing your credentials will be to apply for a certified medical assistant exam.  For this, you will have to pay the fee and qualify for the CMA exam to earn your CMA certification. The certification will help you get better job opportunities and higher pay.
#Step 5– Apply for an interview
Now that you have your certificate make a resume highlighting your skills and apply for interviews. Also, create a brief cover letter for every interview you are applying to increase your selection chances. 
You can find medical assistant jobs in a variety of setups. Therefore, do not hesitate to apply in medical offices, administrative positions, hospitals, senior care centres, etc. 
Learn as much as you can from the interviews you are taking and brush up on your basics. Be kind and courteous and show professionalism during the interview while highlighting your strengths.
How To Chose A Certified Medical Assistant School
Not all medical assistant schools offer the certification accepted globally. Therefore, getting a certificate approved by the proper authorities is vital to qualify as a globally accepted certified medical assistant.
Here are some accredited authorities that you should consider getting a certificate from-
American Association of Medical Assistants (AAMA) 

American Medical Technologists (AMT) 

National Healthcareer Association (NHA)

National Center for Competency Testing (NCCT)

American Medical Certification Association (AMCA)
How To Become A Certified Medical Assistant Without Going To School?
Those juggling their personal and professional lives can choose the online medical assistant program to fulfil the eligibility criteria. With this, you can complete your lecture hours at your convenience. However, you will need to attend the medical facility and complete your training hours for your externships. 
How Long Does It Take To Become A Medical Assistant?
How Long Is Medical Assistant School? This is the first question that comes to mind when one thinks about pursuing a career in the healthcare field. However, becoming a medical assistant depends upon the education you chose to pursue.
The medical assistant certificate, diploma, and associate degree have different timings with each of them. 
To become a certified medical assistant, you will need to invest up to 9 months. In contrast, for a diploma, you will need to invest up to 1 year.
An associate degree has the longest completion period, with up to 2 years to join the medical facility as a medical assistant.
Taking A Step Further With Medical Assistant Certification
After getting the certification for a medical assistant, you can choose diverse career paths as well. Some of these most popular career paths are-
Phlebotomist

Ophthalmic assistant

Licensed practical/vocational course

Medical lab technicians

Pharmacy technicians

Nursing assistant and orderlies

Occupational therapy assistant and aids

Dental hygienist etc
How Much Does A Medical Assistant Make?
The medical assistant work in different roles across the different facility. Their work area ranges from a medical office to a senior care facility looking after the clinical and administrative parts.
For this reason, their salary varies across the industry as well. According to BLS, the average salary for a medical assistant is $35,850, which increases as per the experience. Similarly, the highest 10% earned more than $50,580. It implies that there is no limit to how much a medical assistant makes and better career opportunities for skilled candidates.
So there you have you. Now you know how to become a medical assistant in the shortest possible way and gain your certification. Follow these 5 steps, and soon you will have a job with an excellent salary and multiple other perks to go with. 
Still, thinking where you can find the right school and guidance? Get in touch with the MedAssistantEdu experts today.