<!- mfunc feat_school ->
Featured Programs:
Sponsored School(s)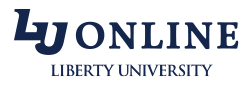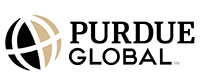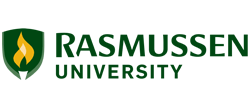 <!- /mfunc feat_school ->
The demand for medical assistants is increasing with each passing year in the US healthcare segment. This is due to the increased awareness of preventive care and affordable insurance options now available for senior citizens. 
The interested students can make the most of this opportunity by getting hands-on experience and training to get better opportunities. For this, you can enrol in the medical assistant certificate program. The MedAssistantEDU experts tell about the medical assistant certificates that will provide recognition and competitive work opportunities. To know more about these certifications, keep reading further-
Who Is A Medical Assistant?
A medical assistant is a cross-disciplinary individual who assists physicians and facilitates the smooth functioning of medical procedures. They have several job responsibilities, including-
Taking medical history

Administrating medicines

Assisting in clinical procedure

Medical coding and transcription

Emergency training

Wound dressing and removing stitches

Collecting a sample for lab testing

Facilitating the patients in distress

Fulfilling various administrative functions

Ensuring quality checks in a healthcare setting like sterilization of apparatus, room, etc
Why Should You Choose The Online Medical Assistant Certificate Program As A Career Option?
The ever-increasing healthcare sector needs skilled professionals to carry out several duties, including record-keeping, assisting specialists, and helping the patients in distress. 
This provides ample opportunities for a medical assistant certificate holder as they are the preferred choice of an employer. 
What jobs can I get with a medical assistant certificate?
Medical assistant certificate holder's salary depends upon the job responsibility, certificate, working hours, experience, etc. As a medical assistant, you will work in a hospital, doctor's office, super-speciality clinic, government facility, laboratory, senior care facility, etc. Those having the medical assistant certificate have a salary higher than those not having the certificate. MedAssistantEDU provides the medical assistant certificate salary hourly on a state basis in the USA.
5 reasons why you should get a medical assistant certificate online
You get better opportunities as a certified MA

You learn and experience things under a skilled mentor

Universally accredited certification help you get a job across various states

It shows your dedication towards your work and adds to the trust value that you are proficient in your job

Getting certified will get you higher wages than those without a certificate
Types Of Certification
It is vital to understand the employment criteria before you enrol yourself in a medical assistant certificate program. 
The students chose the certification based on their interests and externship experience. There are different specializations to choose from, like clinical certification, ophthalmic certification, administrative assistant, etc.
Here are the top accredited medical assistant certificate program-
Certified Medical Assistant (CMA)
Approved by the American Association of Medical Assistants (AAMA)
Eligibility-
Completed post-secondary education 

enrolled in an accredited medical assisting academic program accredited by allied Health Education Programs (CAAHEP) or the Accrediting Bureau of Health Education Schools (ABHES) and 

Onsite work experience
Registered Medical Assistant (RMA)
Approved by American Medical Technologists (AMT)
Eligibility-
Graduate from an accredited medical assisting program in the last four years 

Previous formal working experience in armed forces or graduate with a formal medical services training program,

five years of full-time medical assisting experience, with no more than two years working as an instructor in the last 7 years,

Teaching experience of 5 years at an accredited medical assisting program

At least one year of teaching experience and 3 years of real-time clinical experience in a healthcare setting,

Qualified another AMT approved agency medical assisting examination
National Certified Medical Assistant (NCMA)
Approved by – National Center for Competency Testing (NCCT)
Eligibility – 
The current student or a graduate in a medical assisting program located in an NCCT school in the last 5 years, or

Have 2 years of full-time medical assisting experience in the last 5 years or 

Has completed a medical assisting training or equivalent program while in US military service during the previous 5 years
Certified Clinical Medical Assistant (CCMA)
Approved by National Healthcareer Association (NHA)
Eligibility-  
Graduate from the clinical medical assisting program in the last 5 years

Possess high school diploma or GED
Certified Medical Administrative Assistant (CMAA)
Certified by- National Healthcareer Association (NHA)
Eligibility-
Completed medical administrative assisting program in last 5 years

Have a high school diploma or GED 
It would be best to assess the credentials, job prospects, interests, qualifications, and requirements before choosing a certification for enhancing your career.
How To Get A Medical Assistant Certificate?
An aspiring medical student can pursue the medical assistant program through a diploma or certificate. An MA will need to study anatomy, physiology, pathology, patient psychology, etc. 
Irrespective of the chosen certificate, the course remains more or less the same. The applicant can enroll in the medical assistant certificate online provided they are eligible.
The steps to becoming a Certified CMA in the US and how long it takes to get a medical assistant certificate?
Find the answers below- 
Obtain your high school diploma or GED (4years)- At this stage, the student should be focused on maths science, biology, algebra, chemistry, and other electives that can help them set the course. The volunteering work will also play a vital role and provide you with real-time experience of your job responsibility.

Complete the required medical assistant program (one to 2 years)- A certificate provides you with the edge in competitive opportunities. For this, the American Association Of Medical Assistants requires the professional to complete an accredited post-secondary medical assistant program before applying for a medical assistant test. 

Pass the CMA examination (Less than one year)- Post-completion of the program, the applicant must qualify for the CMA examination (AAMA). The aspiring CMAs must complete the application form and submit the required fee along with your credentials that prove your eligibility. 
The general outline for the medical assistant certification test would be-
Human behaviour

Human growth and development

Pathology

Therapeutic response to a diverse population

Data collection

Interpersonal skills and professionalism

Medical law and ethics
On passing the examination, the candidate can get their certification and add the qualification to the resume for better opportunities.
Maintain the AAMA credentials (every 60 months)- The AAMA or CMA certifications are applicable for 60 months timeline and require 60 units to be completed. The content area for these 60 units or recertification points will

be (10), administrative (10), clinical (10), and any combination of the three content areas (30)
What To Expect In A Clinical Medical Assistant Certificate Program?
The clinical medical assistant certificate program prepares the students for the clinical job through real-time training and applying the theoretical concept in real life. 
Some of these clinical procedures include medical procedures, patient care, clinical assisting, administrative practice, phlebotomy, EKG, vital sign recording, etc. In most institutes, the externship involves over 100+ hours of practical training experience.
This enables them to fill multiple clinical roles in the healthcare departments and decrease the physician's burden while ensuring high-quality services.
Medical Assistant Diploma Vs. Certificate
Both diploma and degree courses prepare the candidate for entry-level jobs, and both are short terms programs. The difference between them is as follows-
A diploma program is for 9 months to 1 year as compared to the certificate program with a duration of 9 months or less

The course includes the overlapping subjects useful in routine responsibility as an MA; however, the subjects are taught in a detailed manner in the diploma.

Depending upon the chosen college, the externship hours required for a certificate is 160 approximately, whereas, in a diploma, the clinical experience should be 180 to 200 hours approximately.

Both provide the training of entry-level job opportunities as a medical assistant.
Medical Assistant Associate Degree Vs. Certificate
The medical assistant certificate vs an online degree has always been a difficult choice to make. However, the points below will help you understand which one is the right choice for you-
An associate degree takes 2 years to complete. In contrast, a certification will be completed in half or less than half of that time.

An associate degree costs significantly higher than a certification program

You require up to 60 credits or subject scoring to qualify as an associate degree holder for a medical assistant program, whereas the certification requires fewer credits for completion

With a certificate, you enter the workforce quickly than those with an associate degree

The certificate program requires you to enters the force soon with skills. Therefore, the course focuses on the real-time experience that you would have performed in an externship 

The certificates focus more on specific education, whereas a degree focuses more on the generalized course

A certification may have some eligibility criteria before anyone can pursue it. In contrast, there are no such criteria with an associate degree
How To Proceed With A Medical Assistant Certificate Online Accelerated programs
With the technology advancement, now you can get your medical assistant certificate online. While selecting a course, students should identify their requirements, interests, career goals, motivation, and lifestyle. 
Some self-reflective questions that can help you are-
Are you more of a person who does well on your own?

Do you want to be under the supervision of the instructor where you can initiate interaction?

Do you like to have students working towards the same goals?

Do you need to interact with others while studying and help you succeed?

How much time can you devote to study during the day?

Do you need more flexibility while studying?

When are you planning to apply for the medical assistant certificate test in the near future?
Answering these questions will help you make the right decisions.
Medical Assistant Certificate Online Preparation Material
The applicant can find multiple sourcebooks and mock tests for the medical assistant certificate online. By taking these tests regularly to the exam level, you will be more prepared for the examination and better attempt. 
Stay home and get a preparation guide and practice test booklet to prepare a medical assistant certificate online. At the same time, you can prepare with the flexibility option.
How To Select The Certificate Program?
These are the things you need to keep in mind while selecting a certificate program.
Practical aspects- Traveling distance, duration, test-taking procedures, subjects, etc

Requirements by state- Check whether you need to be certified to apply for work in a particular state

Jobs prospects- Verify the employer's outlook before you make a choice

Expertise- Determine the interest and specialization of your work before you chose a course

Charges- Check the medical assistant certificate cost and how much value you can derive from it
What Will You Learn In A Medical Assistant Program?
The Medical Assistant certificate program will provide the following skills the employers are looking for-
EKG/ECG

Basics of Human Biology

Injections

Phlebotomy

Routine examinations

Patient history obtaining and recording

Vital sign recording

Medical law and ethics

Insurance, billing, and managing medical records

Human relations and patient interaction

Professionalism 

Soft skills for effective communication
MedAssistantEDU can provide the most cost-effective accredit college that you can consider for your education. Medical assistant certificates cost comparatively less than the associate degree. Students who can not bear the medical assistant certificate cost at once can be granted financial aid, federal grants, education loans, and scholarships depending upon the college.
Do not compromise on the quality of education for a lower cost. Remember, medical assistant certification costs should not be the only finalizing criteria. 
Now that you are familiar with how to get a medical assistant certificate and basics about it get in touch with the MedAssistantEDU experts today and start your journey.