<!- mfunc feat_school ->
Featured Programs:
Sponsored School(s)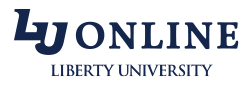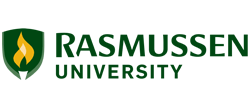 <!- /mfunc feat_school ->
No one needs to tell medical assistants about the severity of the COVID-19 outbreak in the United States… they are seeing it firsthand, as many show up to work every day to hospitals flooded with patients in respiratory distress.
Out there on the front lines, medical assistants are filling critical roles in supporting doctors, nurses, respiratory therapists, and imaging technicians as they treat waves of incoming COVID-19 patients. MAs are performing screening after screening, handling intakes while swaddled in makeshift personal protective equipment, and designing and managing infection control protocols that are being designed ad hoc to cope with the situation.
Although medical assistants may not have the energy to look more than one shift ahead right now, it's a sure bet that there are long-term changes that will come out of this experience.
Today's medical assistant students are being given a unique opportunity to train for the profession at the exact moment we're experiencing a sea change in the way healthcare is delivered. The fact that many things will never be the same again is good cause for a renewed sense of excitement and purpose as you head into the field. The lessons that can be learned today will save lives the next time some highly infectious disease rears its head, whether it's a coronavirus or some undiscovered disease still out there in the wilderness.
---
---
How Medical Assistants Are Managing Waves of COVID-19 Patients in Hard Hit Hospitals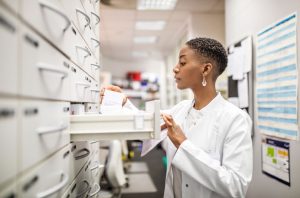 When we say medical assistants are on the front-line of the COVID-19 response, we're not kidding… the literal position that many of them assume in hospitals and emergency departments is right there at the front desk, receiving and assessing potential patients as soon as they arrive.
That takes guts, particularly when personal protective equipment becomes scarce and they are forced to reuse, go without, or improvise gear to stay safe.
But one thing many MAs have shown is ingenuity in the face of danger. That has gone beyond just fashioning PPE out of garbage bags (although that obviously requires mad skills). They've also been developing other procedures on the fly to handle the influx.
Leveraging Organizational Skills for Safety
Creativity is overflowing in medical facilities as healthcare workers are forced to come up with solutions on the fly.
In Seattle, some bright healthcare professional realized that x-rays would easily penetrate the doors to patient treatment rooms… To minimize the amount of exposure x-ray techs had to infected COVID patients while getting critical chest films, nurses who were already suited-up in PPE would position the patient up against the door, hold the film in front of their chest, and the x-ray tech would safely capture the image right through the door. And since the clever trick allowed x-ray techs to avoid being in the same room with infected patients, it meant they didn't need to suit-up in the precious PPE that's in such short supply or waste time going through decontamination afterward.
Similarly effective time and life-saving tricks are being uncovered in hospitals and clinics across the country. Even better, they are quickly documented and shared with MAs at other facilities through social media and other online forums to shorten the learning curve.
Managing Limited Resources
MAs are often the keepers of records and distributors of equipment in healthcare centers. That has put them in charge of tracking down and handing out precious masks and other PPE to providers, along with testing kits, ventilators, sterile supplies, and all the other paraphernalia that providers need to do their jobs.
Although it is not the sexiest part of the job, accounting and records wizardry is stretching limited supplies further and further, and keeping both patients and providers alive.
Performing Critical Triage Under Pressure
As widespread as COVID-19 has become in the U.S., it's not as prevalent as people who think they have it. Even with very limited tests available, only used on the most likely candidates, only around three percent come back positive.
That means there is a lot of critical sorting of priority patients and limited resources happening right now. MAs are in the thick of it, helping take histories, temperatures, and perform other screening that determines who gets a room and who goes home to tough it out. A wrong call can be fatal, but MAs have proven themselves to be up to the task.
How the Medical Assistant Role is Likely to Evolve Through the Pandemic, and Be Different Forever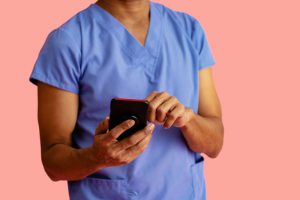 All these critical skills that have been learned under pressure aren't going to just disappear. The entire medical community is likely to have some serious re-evaluating of the procedures, protocols, and decision-making processes currently in place after the worst of the epidemic subsides. That could mean significant changes for how medical assistants fit into the big picture in the long run.
Pandemic Preparation Will Be a Bigger Part of Standard Duties
American healthcare systems were already taking infection precautionary procedures seriously with MRSA and other bugs making the rounds, but those efforts will probably become a bigger and bigger part of training and daily tasks for medical assistants. Sterilizing rooms, equipment, and tracking PPE availability will be a bigger part of training than ever before, as will be procedures for helping providers with the surprisingly complex task for safely donning and stripping off protective garments.
Look For Big Shifts in Healthcare Delivery Models
Coronavirus has showed society all kinds of weak points in the American healthcare system, and you can expect both administrators and legislators to latch on to some of those points and attempt to reshape the industry to offer better service for patients and better protection for healthcare workers.
<!- mfunc search_btn -> <!- /mfunc search_btn ->
As a case in point, while some medical assistants have been thrust into high gear and overtime work during the pandemic, many thousands of others have simply been laid off or seen their hours cut dramatically. According to USA Today, 60,000 family practices will close or scale back by June, while 800,000 employees could be laid off.
Even in a moment when their skills could save lives, the economic structure of many healthcare organizations has required job cuts due to the drastic drop in the far more lucrative elective and lower-priority procedures that hospitals are used to billing for.
That's a really bad look while the same organizations are, in many instances, screaming for qualified help in ICU and emergency wards. You should expect staffing and job protection changes to come down the pike when the dust has settled.
Continuing Your Medical Assistant Training When Your Program Suddenly Goes Online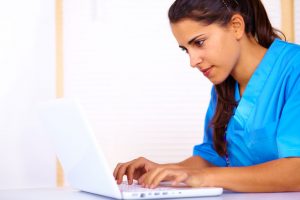 Every industry is reeling right now as the COVID-19 pandemic sweeps across the world, but the medical and education industries are feeling it more than most. And since, as a medical assistant student, you're situated right where those two fields meet, your world has probably been turned upside down in the past couple months.
One of the major effects for students at every level has been the sudden shutdown of on-campus classes, and the shift for most schools to entirely online programs. That wasn't what you signed up for, but it's probably your only option now!
And there is no point in complaining. Compared to what currently employed medical assistants are going through right now, you are getting off pretty easy. Adjusting to online classwork is a breeze compared to being inundated with coughing, contagious, frightened patients at an emergency department triage desk.
Although it's a shock, you should understand that medical assistant training has been happening quite successfully online for a long time now. Your education won't suffer and you will get the same knowledge, skills, and job opportunities as your traditional program would deliver.
Medical assistant skills are now more important than ever… and skills related to doing things remotely are going to be more important in the post-pandemic world too, probably forever.
You can bet your instructors are going to be even more diligent than they were before. And the general mood and sense of urgency we all feel right now means you are probably going to be more focused yourself. This may not be the last, or the most serious, pandemic that emerges during your career. What you learn today can save lives tomorrow.
Changes Can Depend on Your Course Format
Medical assistants have a couple paths into the profession. Which path you are on may determine some of your options for online coursework:
Associate's Degree Path – Community colleges offering associate's degrees may have the most flexibility for your online studies. Since many of your classes are part of the general catalog, they will have broad online support. Because the program is relatively long, at least two years, you may also have some flexibility in rearranging your schedule to prioritize courses that you can easily take online right now.
Diploma or Certificate Path – Since these programs are shorter and more specialized, they may have fewer options for completion during the pandemic. You may be more inclined to defer studies, and smaller courses may simply be unavailable during the shutdown.
In either case, schools are well aware of the challenges you are facing. They want you to succeed as much as you do, so be patient and watch for their suggestions.
Studying Through A Learning Management System
For classes you can take online, most schools will use a specialized tool called a Learning Management System (LMS) to deliver them.
An LMS puts together a package of all the tools necessary to conduct online courses:
Video or audio streaming
Assignment tracking and uploads
Forum or chat features
Online whiteboards
It's all delivered through a basic web-browser, or, increasingly, through apps available for your mobile devices.
Some popular LMS platforms include:
Of course, if you are not lucky enough to be at a school with an LMS, you may find yourself taking classes correspondence style – the same way it was done in the last big pandemic, the 1918 Spanish Flu! It's highly unlikely since online offerings are part of the catalog at virtually every school in America. Even if your school doesn't offer MA programs online, they likely have other program that have been online for years and can readily adapt MA courses to work online too.
How Online Classes Work
The mechanics of your online classes are pretty straightforward, and will follow one of two models:
Synchronous – These types of classes are the ones most similar to a traditional on campus course. At a scheduled time, instructors and students will meet in a virtual classroom. Using a streaming video or audio presentation, the instructor will deliver their lecture directly while students participate and ask questions through chat features or videoconferencing. Often, the presentations are recorded so you can review them again later, which is an advantage.
Asynchronous – These are the types of courses that make online learning so flexible and convenient. Instructors post assignments and study materials in the LMS, often along with multimedia presentation like a lecture or videos. Students can then access the material and do the work on their own schedule, day or night. Today's LMS systems allow students to engage with other students or the instructor through forums and online message boards, though responses won't come in real time since everyone is logging in and doing the work on their own schedule.
Your school may adopt one or both formats, tailored to the specific class and the instructor's preferences.
Since all this got sprung on you at the last minute, you probably aren't just waiting around with the ideal computer and home office space to handle online classes. You're going to have to make some quick adjustments to get set up for online coursework.
Fortunately, Amazon is still open, so break out that credit card and get ready for some upgrades! … actually, we're well aware that you're a starving student, and don't have that kind of money to burn right now. The good news is that schools are well aware of that too. Many colleges are putting together hardware loaner programs to get laptops into the hands of students who need them, or putting up resource pages where you can download the software you need and find assistance getting it configured.
What Kind of Software Will You Need For Online Classes?
In most circumstances, most of your required software for class will be baked into your school's LMS. And chances are you already have basic versions of standard software like Adobe Acrobat and Office 365 that are used for just about everything, school and otherwise. But if you're going to meet with classmates for projects and study groups while maintaining the now-mandated social distancing rules, you might need other handy tools for those kinds of meet-ups:
Beyond the required software, you might find other software tools useful for everything from taking notes in class to helping you concentrate on your homework when a whole universe of coronavirus news reports are competing for your attention. Some popular tools that many online learners rely on are:
And don't hesitate to consult your school's IT help website for suggestions. In some cases, they might even be able to help you find deals on special student software rates.
Clinical Placements Are Up In The Air During The Pandemic
There is one big issue facing most medical assistant programs right now that can't be solved with online classes. Because the role combines both administrative and clinical tasks, many training programs incorporate hands-on studies at active hospitals and medical clinics. These help develop your skills in areas like:
Performing intake examinations
Handling blood draws
Administering injections
Taking vital signs
But most medical facilities are overwhelmed right now, as well as being absolutely packed with contagious COVID-19 patients. They don't even have sufficient personal protective equipment for active medical staff, let along medical assistant students.
For the time being, then, on-site components of most medical assistant programs are on hold. It remains to be seen if schools will attempt to replace them with virtual simulation, waive those requirements, or postpone them.
Remote Students Can Still Access School Services  
When a school campus shuts down, it takes a lot of student services down with it – libraries, writing workshops, career centers, clinics…
But school administrators are well aware that your other needs didn't just disappear once you were sent home. They are stepping up to the plate with all kinds of ways to get services to remote students, from extending campus Wi-Fi networks to parking lots for drive-up access while isolated in your car, to offering free takeaway meals at designated hours.
Many schools, even small ones, are developing COVID-19 specific resource pages, like this example from Richland Community College. They offer one-stop-shopping for important concerns about:
COVID-19 exposure and treatment itself
IT Support
Online learning support
Remote access to other types of campus resources
Answers to important questions about scheduling and grading procedures
Look for something similar from your college.
Dealing With The Psychological Implications of Studying in Isolation  During COVID-19 Stay-at-Home Orders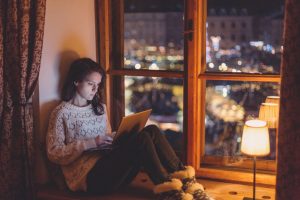 If online learning were the easy way for you, you probably would have picked it in the first place. And you're not wrong that the adjustment can be challenging, even when there isn't a pandemic looming in the background. Many first-time online students report issues with concentration, self-discipline and time management, as well as plain old technical difficulties.
To make matters worse, a lot of the common tools for dealing with those problems are no longer in the toolbox under current stay-at-home orders. There are no study groups you can go to, no libraries to use for reference materials, no coffee shops you can pop into when you need a few hours of having other people around you, and you can't even hit the gym at the end of the day for a little camaraderie and sweat therapy.
But you're not completely out in the cold, either. The same resources that are allowing you to continue your classes can also help you through the transition to the online format.
For starters, take a moment and be thankful you live in an age where it's even possible to continue your classes. For most of human history, you'd have been at home staring into the fire until the crisis was over. But the internet isn't just a way to get your homework assignments. It's full of social contact and support resources to help keep your mood up. Studying and worrying all the time is not healthy, so don't hesitate to take breaks and go get your 'gram on for a bit.
Maybe the best way to keep yourself on track with your online classes is to pretend they aren't online at all. Get up each morning, do your workout and shower, and start your studies at the same time as you would if you were still going to campus. Setting a rhythm to daily life will keep your brain engaged with the important parts even when events start to overwhelm you.
And don't be afraid to build play time into that schedule. Your mind needs a rest, both from the news of the day and from your medical assistant courses.
<!- mfunc search_btn -> <!- /mfunc search_btn ->
Everyone needs a hand now and then, and now maybe more than usual. Don't hesitate to reach out to classmates, instructors, or even your friends when you need a hand. Whether it's with schoolwork or some of the other stresses that come with life during a pandemic, everything you saw in the zombie movies is wrong: people pull together in times of crisis and are more than happy to help one another.
It's how we're wired, and how you are wired. So once you get past the hump, return the favor and help out a friend or classmate. Even if it's something small, you'll feel better, and they'll feel better. And before long, we'll be past this and you'll be back on track to a career in one of the most important industries on the planet right now.
Preparing Now for the Changes Coming to the Medical Assistant Profession in the Post-Pandemic World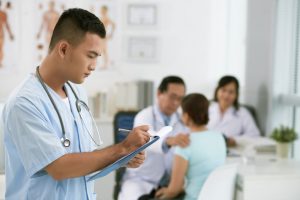 While the current moment may seem overwhelming, it will pass. Healthcare is still an industry that is going through a dramatic expansion, and that's not going to change any time soon. In the end, the coronavirus outbreak will only add to that demand. You'll find plenty of medical assistant jobs available when you graduate.
Now is a good time to prepare for what you might find in an industry that has been shaken by the experience.
Extending Your Education Will Leave You Better Prepared for the Next Pandemic
One aspect of the current crisis that shouldn't be overlooked is the degree and speed with which it is extending the current state of knowledge in the medical profession. Medical researchers are working overtime to get their heads around not only the SARS-CoV-2 virus, but around matters of large-scale pandemic response, clinical triage, diagnostics, and hundreds of other details that will have a major impact on how medical assistant work will be conducted for the next 50 years.
Although times are uncertain, much of this information is being published in real time, across the internet. While you have your assigned studies to work on, it's also a great time to get your head into developments that will shape how the rest of your career progresses. Resources from WHO, the CDC, and a primer on world-class research efforts from institutions like Johns Hopkins and the University of Washington can get you up to speed on the future of the profession.
Master Infection Control Procedures
Even though virtually all experts predicted a pandemic, no one knew exactly what the nature of the disease would be. The factors in place that allowed this one to go global won't go away once the disease itself is dealt with. You are quite likely to see another one at some point in the course of your career.
The next outbreak may or may not be as severe in terms of spread and lethality, but one thing is certain – you can be better prepared for it if you develop the habits and skills right now to handle the kind of rigorous infection control procedures that are sure to become standard in the post-pandemic world. Whether it's learning to safely put on and take off PPE, keeping workspaces sanitized, or keeping an eye out for the healthcare workers you support to make sure they don't miss any of these steps after an exhausting shift, this category of skills is going to be more vital and under more scrutiny than ever.
Your future as a medical assistant may be knocked slightly off track by the coronavirus outbreak, but you can put the time to good use, and still be assured of a good job in a growing industry after you graduate. And you'll have proof that the path you chose makes a real difference, not just for individual patients, but for humanity itself.